Scaling event companies and events can be a challenging task, but utilizing the right tools and strategies can help to improve engagement and grow the business.
One such tool that can be beneficial for event companies is RumbleTalk, a group chat platform that can be used to enhance the experience of virtual and in-person events.
Keys to scaling and elevating your event engagement with RumbleTalk Chat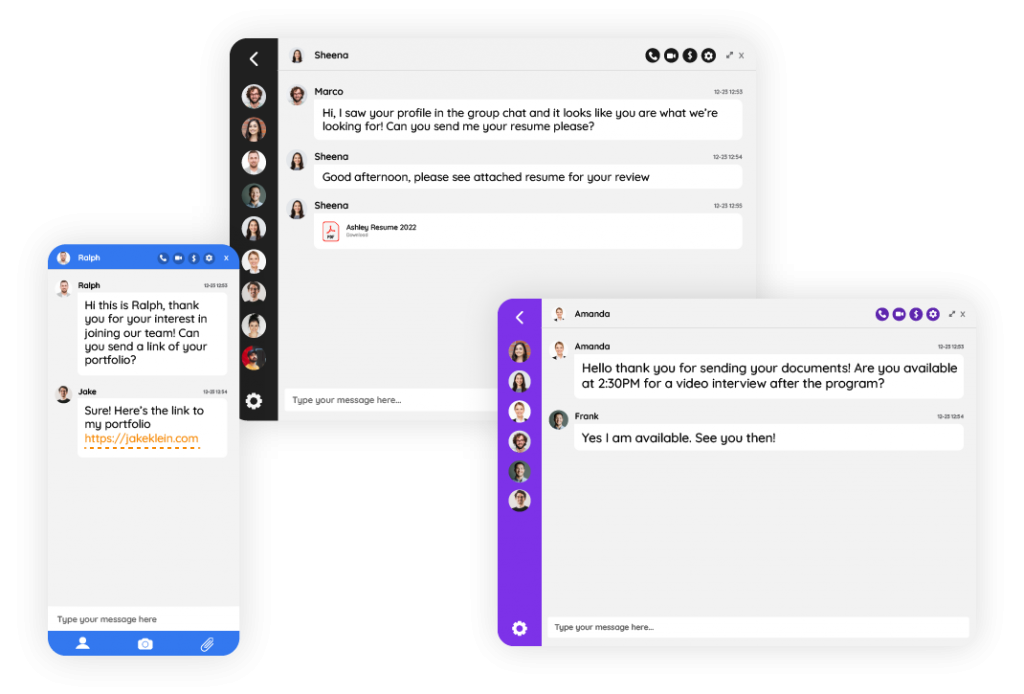 Real-time communication – RumbleTalk allows for real-time communication between event organizers and attendees, enabling them to easily ask questions, provide feedback, and connect. This can lead to increased engagement and a more interactive event experience.
Customizable chat rooms – Chat rooms can be tailored to match the theme of the event.
Networking opportunities – RumbleTalk enables attendees to interact with one another in real-time, promoting networking and fostering connections. This can lead to increased attendee satisfaction and ultimately help to grow the company.
Streamlined coordination – The platform allows for the sharing of important documents and schedules. This makes it easy for event organizers to coordinate tasks and ensure that the event runs smoothly.
Hybrid events – With RumbleTalk, it is possible to create a truly hybrid event experience, where virtual attendees can join the event and interact with in-person attendees in real time.
Mobile-friendly- The platform is mobile-friendly and can be used anywhere, on any device. This makes events easier to attend, increasing attendance and engagement.
Security and privacy – RumbleTalk has several security measures and privacy options to protect the chatroom and the attendees from unwanted access.
What features does RumbleTalk offer that can assist event companies to reach their target audience?
Event companies have a lot on their plate, especially during an online event. The platform has various features that can help in hosting these kinds of events.
The platform offers private and public chat rooms, allowing attendees to interact with each other and the event organizers. The public chat rooms act as social chat rooms where the organizers and attendees can interact freely. If there's a need for intimate discussions, both organizers and attendees can initiate a one-on-one private chat within the public chat room.
Polls and surveys
RumbleTalk allows event organizers to conduct polls and surveys in real-time. Gather feedback and measure the success of the event with these tools. After a poll, the audience can also send their honest feedback by typing it in the chat. Read this article on how you can gather feedback through the chat room.
The platform allows for the sharing of important documents and images such as infographics, making it easy for event organizers to coordinate tasks and ensure that the event runs smoothly. Another practical feature is the embedding of videos. When organizers or audiences share a YouTube link in the chat room, it can be played directly in the chat. There's no need to open a new tab. Therefore, this can help keep the audience's attention.
Growing event companies with RumbleTalk group chat
By using these features of RumbleTalk, virtual event organizers can improve engagement, increase networking opportunities, and create efficient coordination. This can help to make virtual events more interactive and worthwhile.
If you want to schedule a demo, then send us a message at support@rumbletalk.com.