What are the 5 Chat Types?
RumbleTalk simplifies things so you don't have to. So, whether you're looking for a private chat, group chat, moderated chat, or a restricted chat room – we've got the perfect solution for business of all sizes.
Check out these 5 Chat Types you can use for your next online session.
Social Chat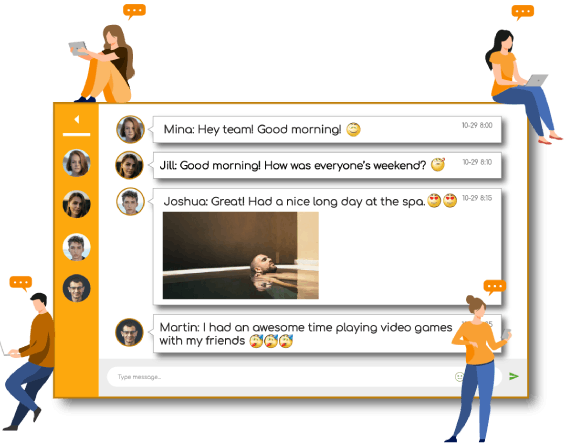 An open group chat where anyone is free to join the conversation. This is built for communities, fans club, open discussions, and marketplace websites where you want your customers to be able to share their recommendations with other potential clients.
Moderated Chat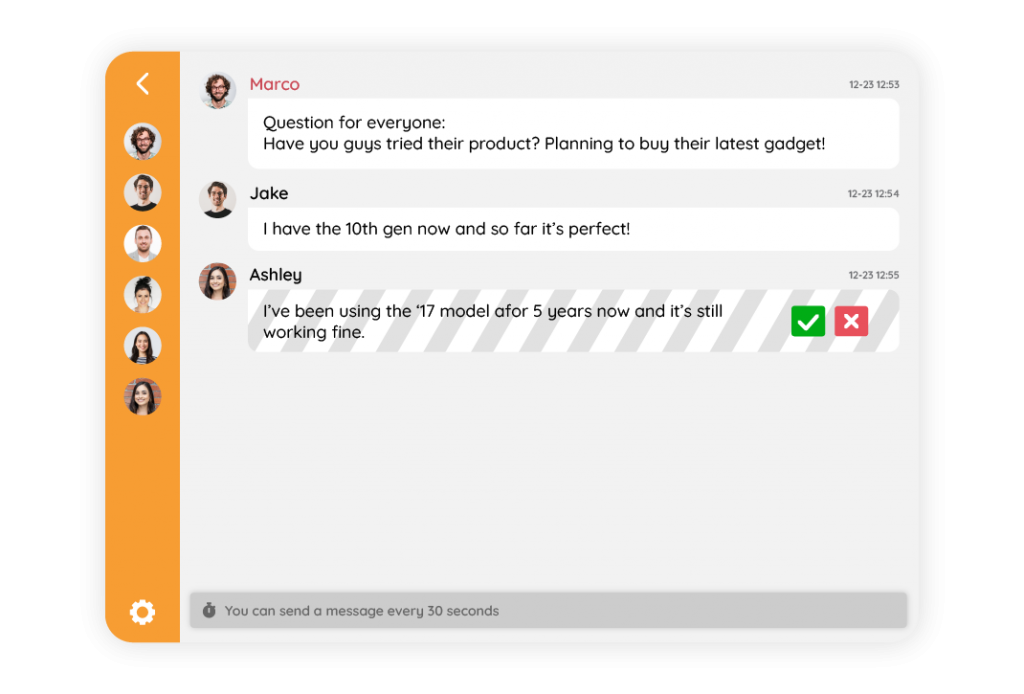 An open group chat with a designated administrator. This admin serves as the chat moderator and has the power to do the following:
Approve or reject messages before it goes live
Host moderated Q&A sessions
Slow down the chat
Mute everyone at once
Ban problematic users
Filter spam words
Export the chat transcript
This chat type is used for big online events with hundreds of chat users, or events with speakers.
Members Chat
A private group chat exclusively for your members only. Here, only your members that are already logged in to your website will be able to enter the conversation. This is best used in closed private group chat discussions. A log-in page can also be added so you can restrict the chat to specific users.
Experts Chat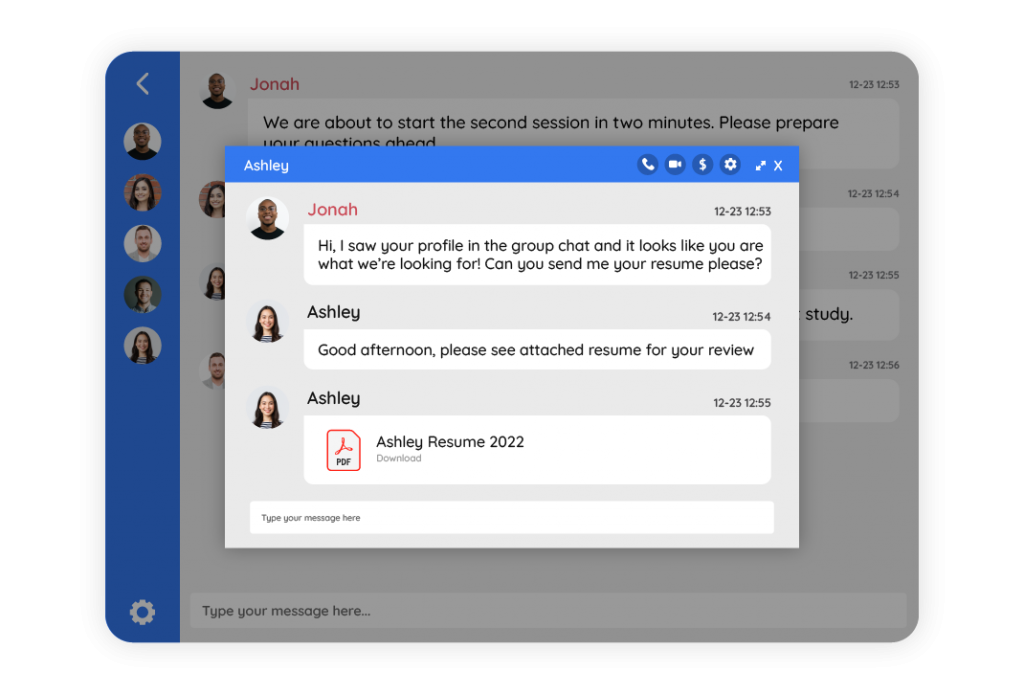 A one-on-one chat where only the admin or chat owner can start a private conversation with any user. This serves as a private consultation room for experts (such as lawyers, doctors, mentors, healthcare practitioners, and fitness gurus) to have a private, one-on-one conversation with a client.
Private Chats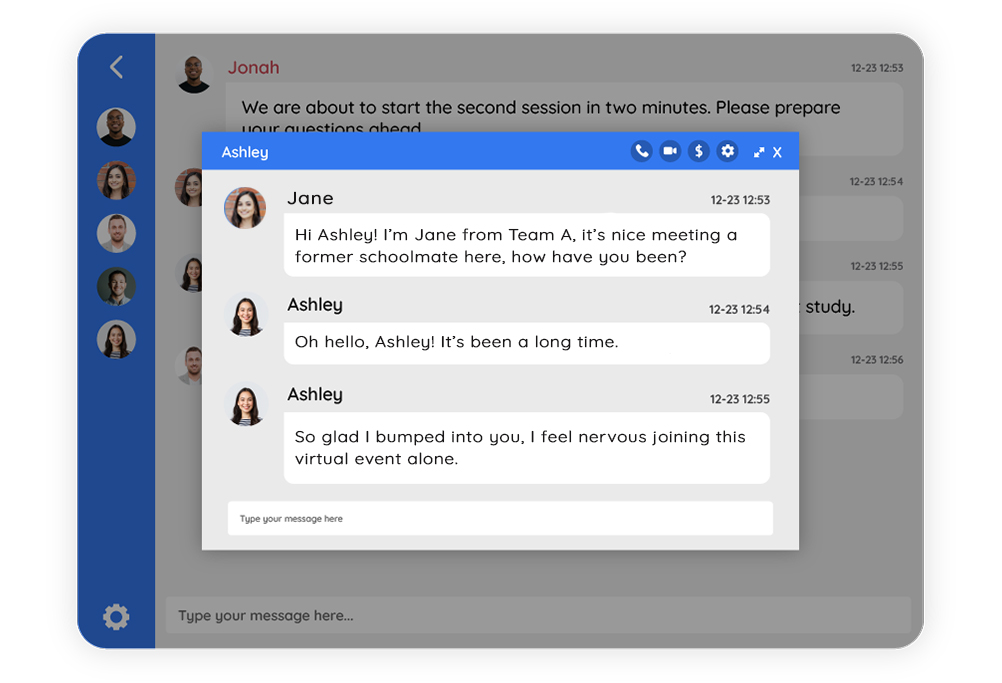 A one-on-one chat where any user can start a private conversation with any user, as long as they are both online. The Private Chat is ideal for networking without the clutter of a group chat.