Polls are a great way to find out how your attendees are enjoying an event, their thoughts on the topic, what they would like to see improved about a product, feedback, and more.
You can request that your participants vote on your poll for a portion of their time. Because the poll already has pre-written responses, they can select one of the four and submit their response. It will only take a minute, if not seconds.
If they need to elaborate on their response, they can message you privately. Alternatively, if the information isn't too sensitive, they can simply send it to the chat room.
Here are 3 ways on how polls can help gather feedback you need for your product or service.
Leave feedback anonymously
In order to maintain anonymity, admins can create polls in the chat room. When a community member votes, other members and administrators have no way of knowing who voted for that answer. As a result, all responses will be completely anonymous.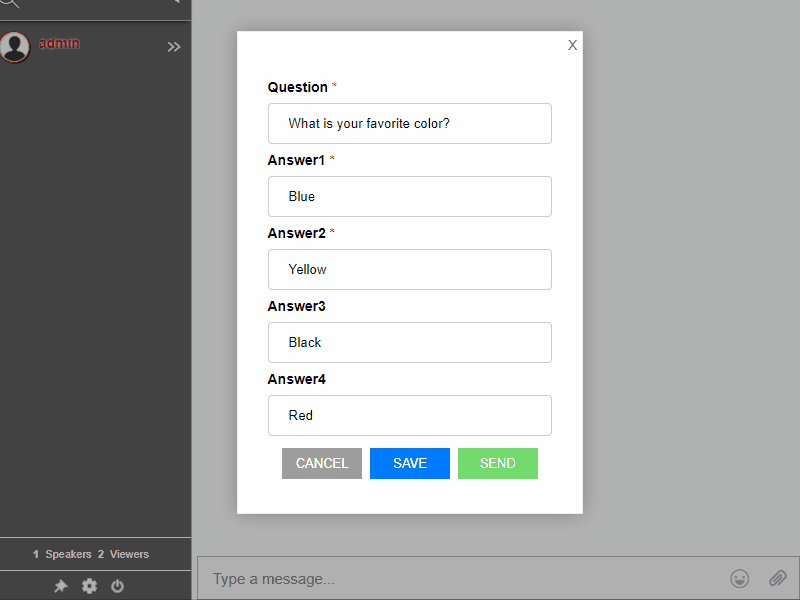 Polls are visible in the chat settings. To make one, select Create new poll. Fill in the blanks with a question and four answers. Click Send if you want to send it to the chat room. After everyone has cast their votes, click Publish so that everyone can see the results.
Ask the audience what they want
As the ones who support your product or service, your community wants to share their input. As an admin, you can organize a session wherein members can share their comments and suggestions.
For this, you can use the group chat and let your members know that you'll be hosting an open mic kind of event. Everyone can send messages. Even if it's positive or negative feedback, your customers can leave any comment.
As the head of the community, you can take this information and use it for future product developments and service improvement.
Collecting the gathered feedback
When you publish the poll, the responses will be visible to everyone in the chat room. You can view all of your participants' responses in the chat room or admin panel for future reference.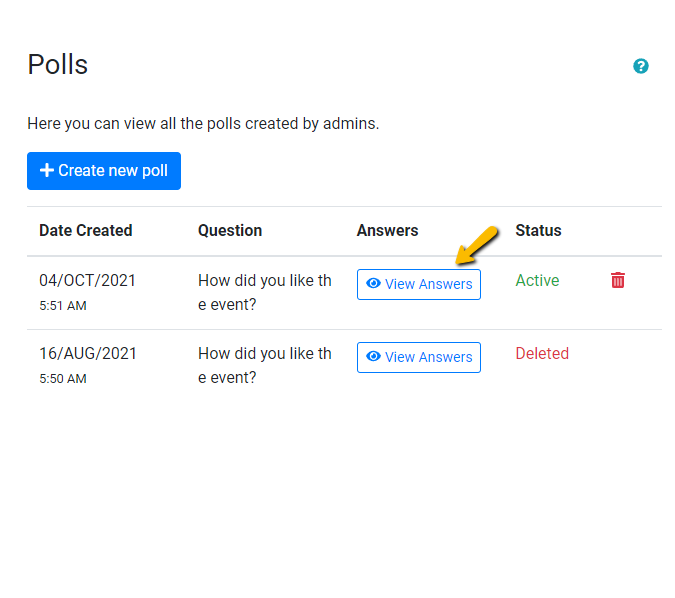 Follow these steps to view the data.
Navigate to your admin panel.
Go to Settings > Polls.
Choose View Answers.
You can now see the responses of the participants. This will be done anonymously. Therefore, names are still kept anonymous, and only the answers will be made public.
How to create a poll
Polls are one of the most common ways to gather feedback. To collect feedback from logged-in customers, a company/brand can post polls in the group chat.
Polls are typically brief and not time-consuming. Customers will only choose from the options because there are already pre-made answers.
RumbleTalk makes it simple to create a poll. Here are the steps you need to take.
Create a RumbleTalk account.
Click Settings > Polls in your admin panel.
Choose Create new poll.
Add a question and four pre-made answers from which your customers can choose.
It's really that simple! You can also start a poll right in the group chat. Simply click the gear icon (chat settings) and then Polls. Then, repeat the preceding steps.
Taking advantage of polls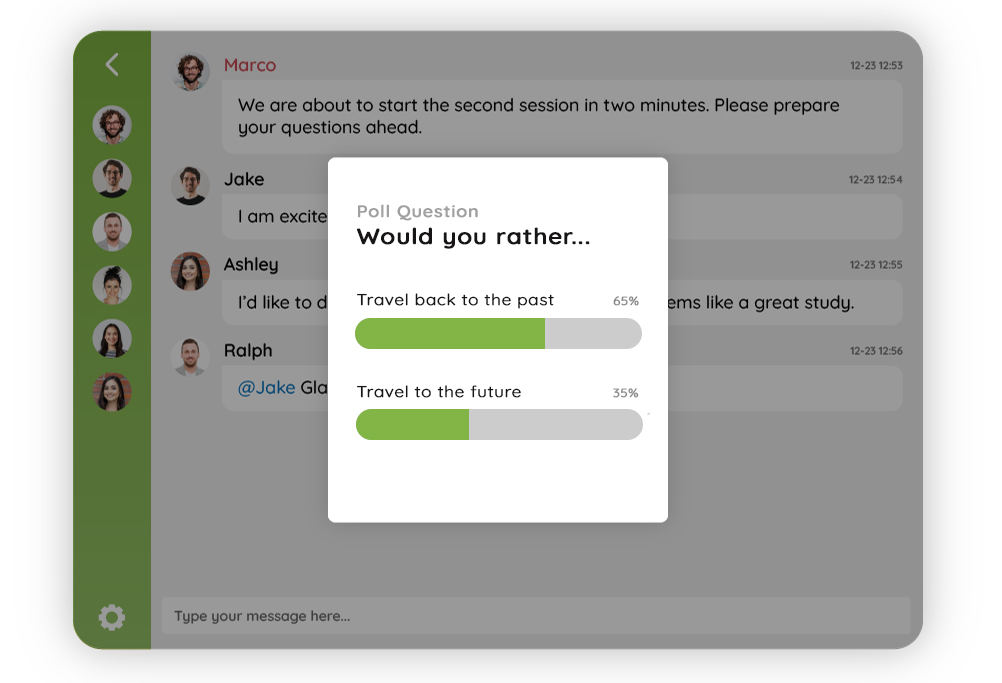 Polls can be useful for a variety of purposes. For example, they can be used in surveys, post-event feedback, data collection for future topics and discussions, and so on.
Chat polls are another excellent way to engage your audience. They can use this opportunity to speak up if they have anything to say about their vote. This is done via private messages or group chat, whichever is more convenient for them.
In this article, we've shown you how you can feedback from your clients through polls. So, where will you use polls next?
Contact us at support@rumbletalk.com. We'll be happy to give you a free demo and show you where you can use polls in the future.