For the business owner who's never used Rumbletalk chat before, it can be daunting to know where to begin. But fear not! The following guide breaks down all the steps required to get your chat set up and ready to use in no time flat. In this article, you'll learn how to sign up and how to quickly get your new chat up and running—you'll be sending messages just minutes from now!
What is RumbleTalk chat?
RumbleTalk is a web-based chat platform that you can embed into your website. With six different kinds of chats and plenty of powerful engagement tools – it's never been easier to connect with your audience. Since this platform is cloud-based, there's no need for you to spend time installing programs or worrying about bandwidth: we've got everything taken care of for you.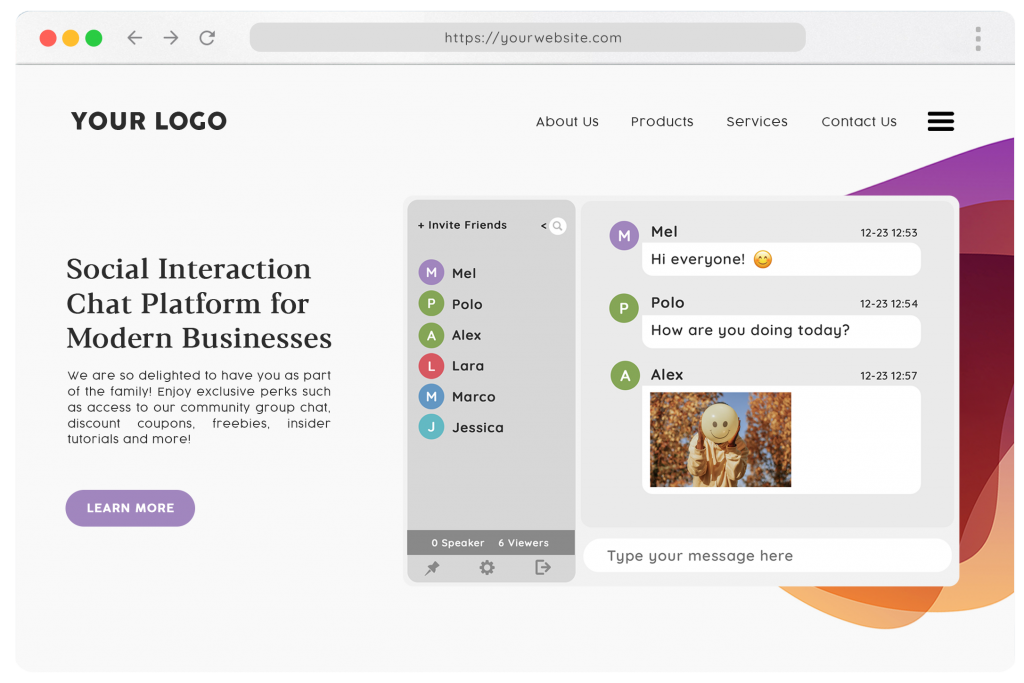 Where can I use RumbleTalk chat?
RumbleTalk lets you create conversation areas on your website. It can be used to boost engagement and activity in any space at anytime.
Use it as a community chat where your visitors can engage with fellow clients on your website. For events, where your chat moderators can host Q&A sessions and polls to interact with the audience. You can even use it for a private, one-on-one conversation such as online tutoring or health consultations.
Other usages can be for live streams, job fairs, e-learning platforms, and so much more!
Create a free account
To start, go to the RumbleTalk website and sign up.
You will be redirected to the RumbleTalk chat log-in interface. Input your preferred email and password to proceed. You can also sign-up using your Facebook account.
Choose your preferred Chat Type

After logging in, you will be asked to choose from the 3 main chat types below:
Group Chat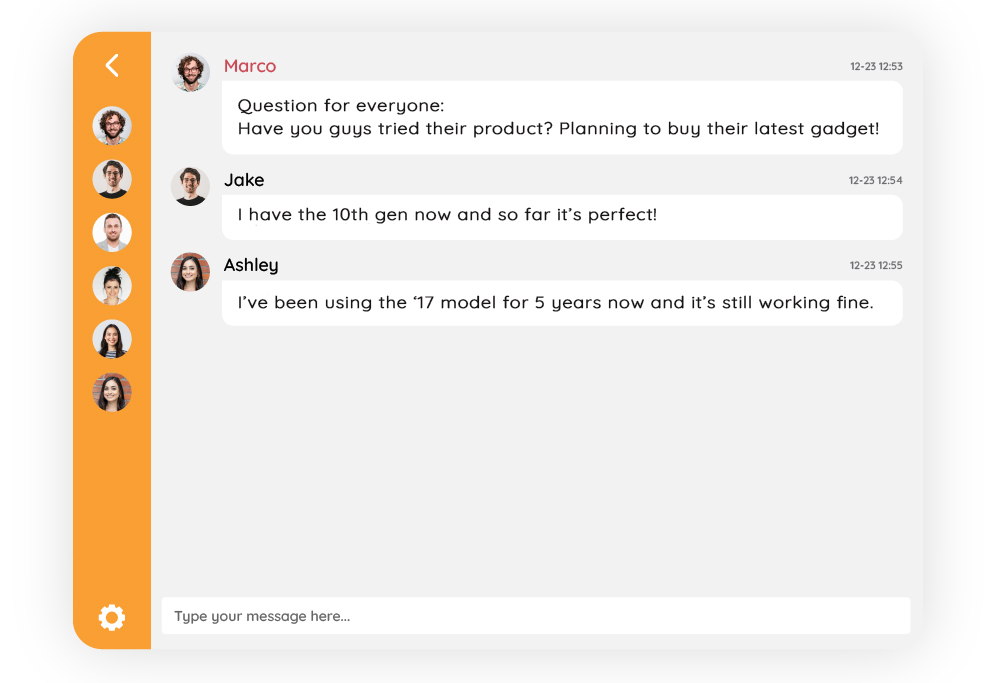 The Group Chat is a public chat room that is open to all your visitors. Here, anyone can join the chat room using their email, Facebook account, or even anonymously.
It is perfect for websites with open communities where your visitors can discuss a certain topic.
Expert's Chat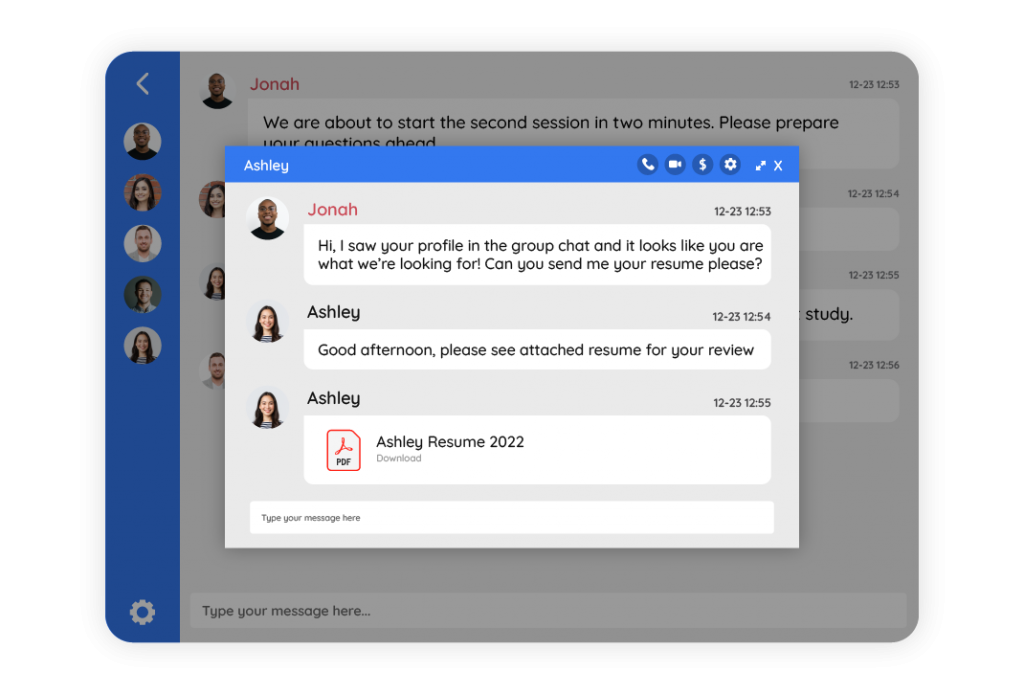 The Expert's Chat is a one-on-one chat room where you, as the admin, are the only one who can initiate a conversation with your audience. So, this chat room can serve as your private consultation room.
It can be used by medical professionals, in private consultations, or as a meeting room.
Moderated Chat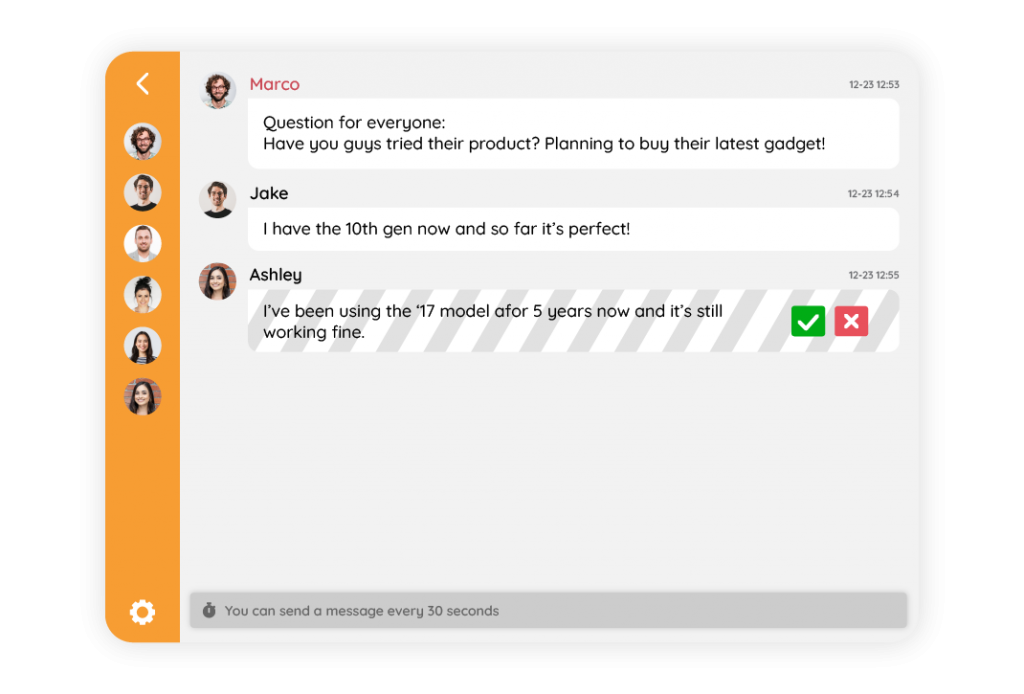 The Moderated Chat is a group chat with an administrator that has access to a slew of moderation tools. Some of those features include the ability to accept or reject a message before it goes live.
Moreover, the admin can also slow down the chat, mute everyone, ban problematic users, host Q&A sessions, and more.
After selecting your chat type in this stage, you are free to change it anytime.
Integrate your RumbleTalk chat into any platform
From the chat settings, you can copy the provided one line of code and paste it into your website.
You will also have the option to add your group chat to your Facebook page or to access it from the URL we provide you. Your choice!
RumbleTalk simplifies embedding a smarty-designed, cloud-based group chat into your webpage or live event. We made it convenient with our integrations, add-ons, and chat plugins. Use it on WordPress, Joomla, Angular, React, and Wix.
Furthermore, your chat rooms are also built with HTML 5. So, they can be easily customized to fit your desired look and feel. Here's a quick guide on how to personalize your chat.
Invite your Participants
There are a couple of methods you can use to invite your audiences into the chat room.
First, send them your chat room code. Just copy the Hash code at the bottom left of your chat room then send it to your audience.
Second, send a QR code that your participants can scan using their mobile phones. To generate the code, click on the gear icon to open Options, then choose QR. You can post the QR on your social media, invitations, emails, or posters.
Watch your community grow even more social and dynamic
A free online chat platform that lets you chat with website visitors and community members in the comfort of their homes? That sounds pretty good, right? It's not just good, it's awesome—and here's why.
Online chat platforms are one of the best ways to build trust with potential customers, answer their questions in real-time, and help them feel more comfortable about buying from you and your company.
If you're ready to create an inclusive, accessible community that is unique to your business, this is it!
Get started by setting up a free account! For further assistance, you can email us at support@rumbletalk.com.