Online communities are stronger than ever. They are where we connect, support each other, and celebrate our successes. Each community is unique. Each world was created to highlight your particular culture.
Furthermore, even for non-members, searchable online communities are an invaluable source of first-hand information — don't we all like to read user reviews when purchasing a product?
The value of online communities for both members and non-members cannot be overstated. Nonetheless, even the most popular communities have noticed a trend for users to leave and form closer-knit sub-communities on other platforms using other real-time messaging apps.
The reason was quickly discovered. Online communities in their basic format failed to provide one of the required functions — a private conversation space.
In this post, we will analyze why community members may seek chatting options and how online communities can address this issue and retain their user base by incorporating a chat function.
What Are the Benefits of Including Real-Time Chat in Online Communities?
Communities would want to share and respond to the latest as it happens, with the internet making news constantly accessible and ever-changing.
You'll be able to give your community a way to chat and share rich media about topics that are important to them at any time they want with real-time chat. Your platform can then be a driving force for relevant, timely conversations. This encourages users to keep all of their conversations on your platform rather than using other messaging services.
Within the platform, you'll be able to create smaller communities, encouraging more interaction and catering to every interest and type of content.
Utilizing minisites to create online communities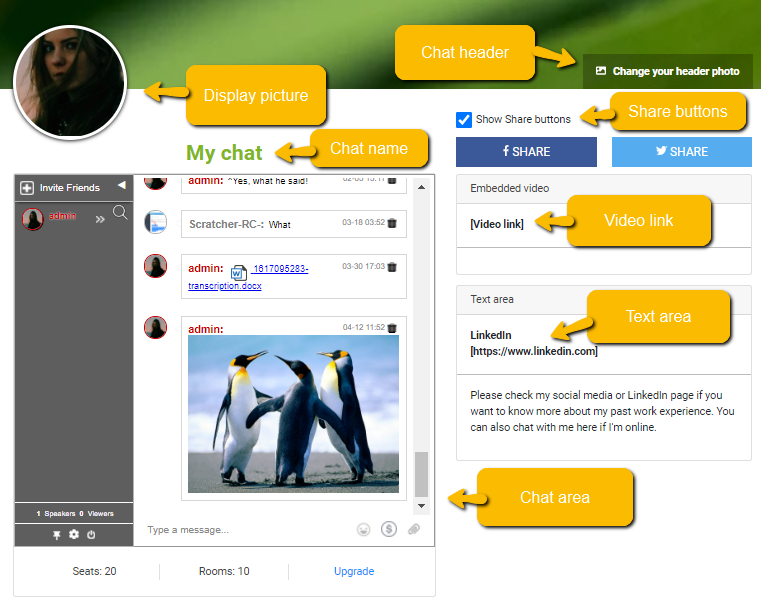 Online communities lack real-time communication. They feed on forums and websites, but never live chat. RumbleTalk offers both. Online communities can create minisites to do the following:
Create a mini page for their community website
Utilize online chat rooms to connect with their community
So, let's discover on how you can create a minisite that has an embedded chat room. Let it change the way you approach your online communities.
Improve communication by using a minisite with a chat room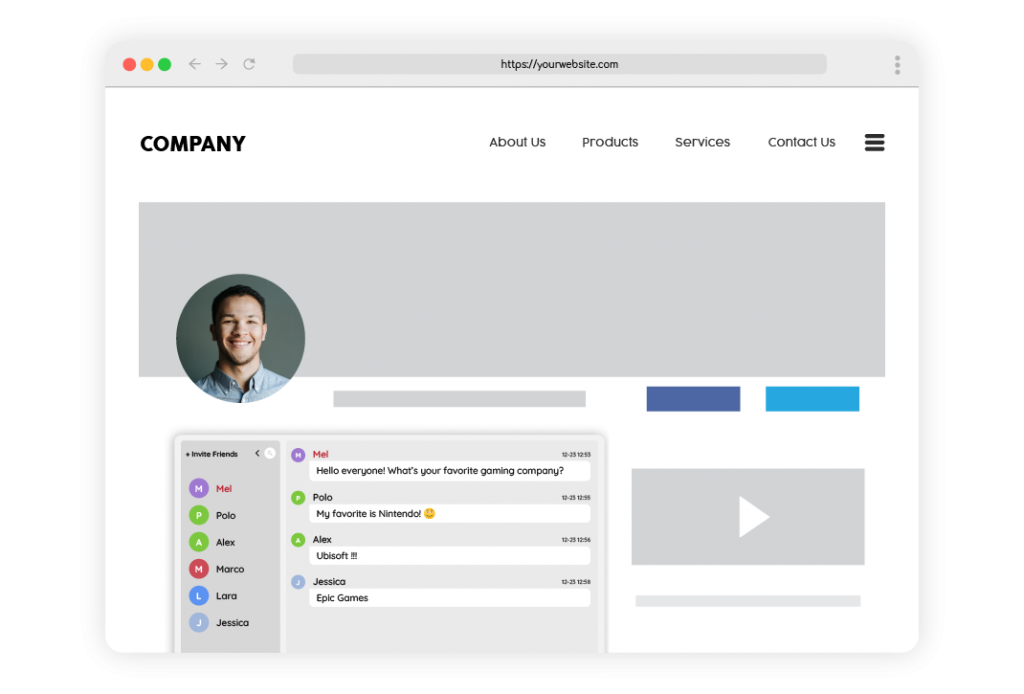 In this section, we'll walk you through the steps necessary to create your own miniature website. You'll be surprised how simple it is!
Sign up for a RumbleTalk account. Simply visit our website and click Sign up.
On your admin panel, you'll see Pages. This will take you to another page. This is referred to as a minisite.
Arrange it however you want. We've created a default template so you don't have to worry about what you'll put on the page. All you have to do is adapt it to your online community.
The Pages feature assists in creating more connected communities. As there's a chat room embedded in the minisite, members can login and chat away. It helps to:
Develop strong relationships. Members can drop in at any time to see who's there and talk to each other.
Social gatherings and events. There are numerous conversation areas, allowing everyone to make a genuine connection. Community admins can also use the YouTube link to host live events.
Revenue potential. For special pages or topics, you can add a paywall to your chat room.
The Answer
At this point, no other platform can compete with online communities in terms of resources. The users are the key to this wealth, as they crowdsource information to create a robust and searchable repository.
However, aside from posting on forums and searching for content, online communities offer just that. This is where real-time chat can elevate the experience by encouraging interpersonal communication, interaction, and support based on the knowledge already available on the platform. It's a fantastic combination that benefits both platform providers and users.
If you want to know more about real-time chatting and its benefits, then contact support@rumbletalk.com to get a free demo.