Live chat has been around for years. But with its popularity comes a lack of variety in the available user experience.
If you're currently utilizing live chat on your website, it's important to ensure that you're providing the best experience possible to your visitors. Otherwise, they may not return to your site again after a series of mishaps.
It's time to revamp your live chat user experience! This will help improve the overall visitor satisfaction and to get more people to convert to your site.
The problem with websites without a live chat

Most websites fail to offer any sort of communication option when a visitor has a question. It's like ignoring your customer when they need help. It puts them off from future visits, makes their buying decision difficult, and won't give them much confidence in your business.
Sure, email works… for some people. For many others though, it doesn't provide a great experience.
How RumbleTalk chat solved the problem

Before RumbleTalk, there was no place for visitors to discuss whatever they wanted on your website.

For example, many visitors want to talk about a specific question or problem that they have before converting. Given this, it's really crucial for businesses to listen to what they have to say.
Embedding a community forum on your website, or beside your live stream event is a convenient idea for maintaining a help section. A space where users can discuss is key for creating meaningful experiences, which translates into growth—both in business revenue and visitor satisfaction.
Make the live chat accessible to your visitors

As a business, it's important to provide support for your visitors, especially when you're a large organization with lots of customers. One way to do that is by setting up a chat widget at the bottom of your site; it allows your visitors to easily access help from you or your community of visitors.
When setting up the chat, make sure that your audience can easily find it on your site. Make the log in process as easy as possible as well. With RumbleTalk, your audience can log in anonymously, via Facebook or Twitter, or via Google.
Create pockets of engaging activities

To create pockets of engaging activities within your customer community, consider adding polling and question-and-answer sessions. Polls help gauge customer satisfaction, gather product feedback and incorporate a social media feel into your communication.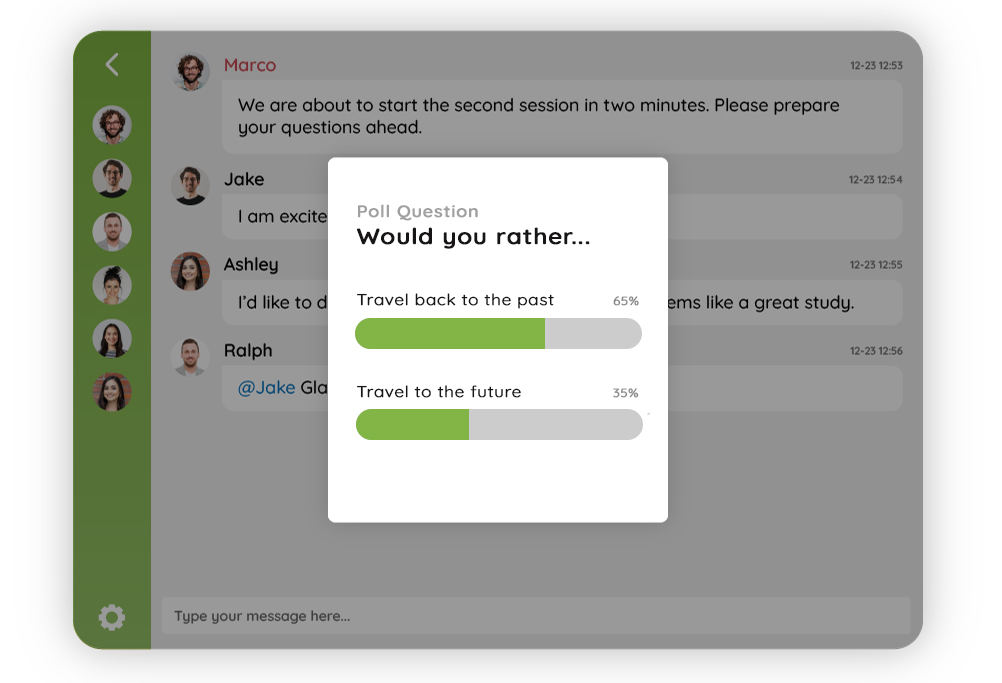 Moderated Q&A sessions allow participants to interact with each other and make them feel like they're part of an online community.
Moreover, if you are hosting an event, you can also host a Q&A session with your speakers and audience.
Display helpful tips and useful information

The point of a chat interface is to be helpful. With RumbleTalk's multimedia file sharing tool, you can add images, videos, brochures, presentations, or any other helpful material to the conversation.
This information will help your customers understand your product or service better. The format will allow for easy reference on their end, and it'll give you more room to explain things clearly.
Moreover, you can also copy and paste the Youtube link into the chat. By doing this, the video will play directly in the chat room. No need to transfer windows or install video players.
Let them know if someone is available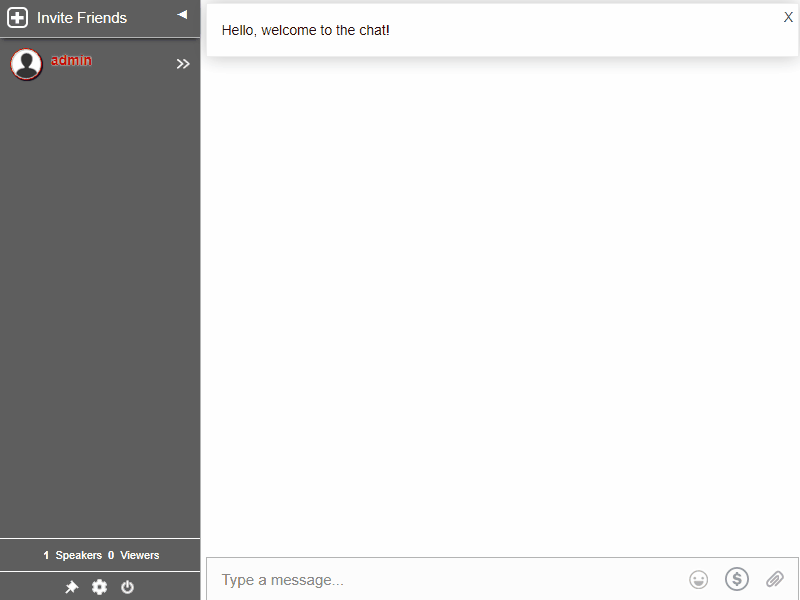 Let your customers know if you are available, busy, or away. Some businesses use status as a way to boost conversions. This is because it shows potential clients that they have support available at all times. The only thing more reassuring than seeing your name pop up on their screen is knowing that you can answer any questions they may have in real-time!
If you are not available, no worries! The chat is still open to all your visitors to exchange ideas, and even answer a question from a fellow potential buyer.
Innovative live chat solutions for modern businesses

The ways in which businesses leverage community chats have undergone significant changes in recent years. Not only are there more solutions available than ever before. But also companies are leveraging them for a much wider range of tasks. While once seen as merely a customer support tool, today's live chat solutions provide powerful insights into both your customers and your internal operations. Chats help streamline workflows, increase sales, improve productivity, create a stronger community, and many other benefits.
Get your free chat now. Or email us at support@rumbletalk.com if you need help with the integration or customization of your plan.