The Client: The Holistic Psychotherapy Summit 
The summit is hosted by The Weekend University. It is an annual gathering of 10,000+ mental health professionals, including 30 world-leading clinical psychologists like Janina Fisher, Steven Hayes, and Dan Siegel, where they share their secrets in holistic approaches to psychotherapy.
In response to the COVID-19 pandemic, the summit was held online for the first time in 2021. And to facilitate group discussions and networking among online attendees, The Holistic Psychotherapy Summit used RumbleTalk Chat as its online group chat platform, alongside the live stream.
Subscribers during the summit week get full access to the whole event, including the live stream and the live chat.

The Problem: Bringing the same face-to-face event experience online

The summit organizers faced a challenge in replicating an in-person event's lively and engaging atmosphere in a virtual setting. They wanted to ensure that attendees would have opportunities to network and engage in meaningful discussions, just as they would at a physical conference.
The Solution: RumbleTalk Group Chat with a designated administrator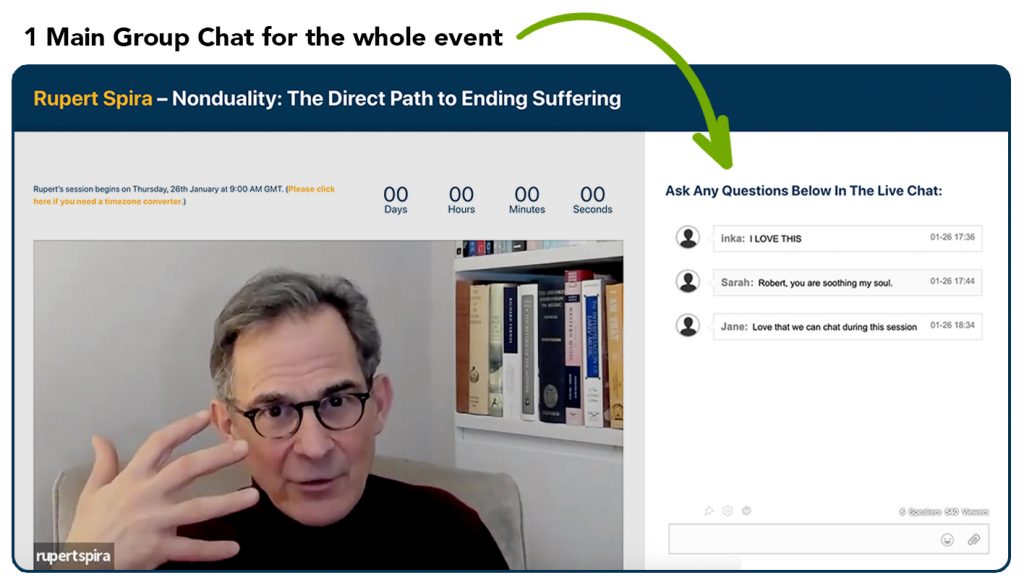 RumbleTalk Chat was selected as the official online group chat platform for the summit due to its ability to provide a user-friendly and interactive experience for attendees.

With its simple and intuitive interface, attendees were able to join various discussion rooms and engage in real-time conversations with one another.

Here's how RumbleTalk was utilized during the event:
One main Group Chat accessible to all summit subscribers
One chat admin to moderate the chat room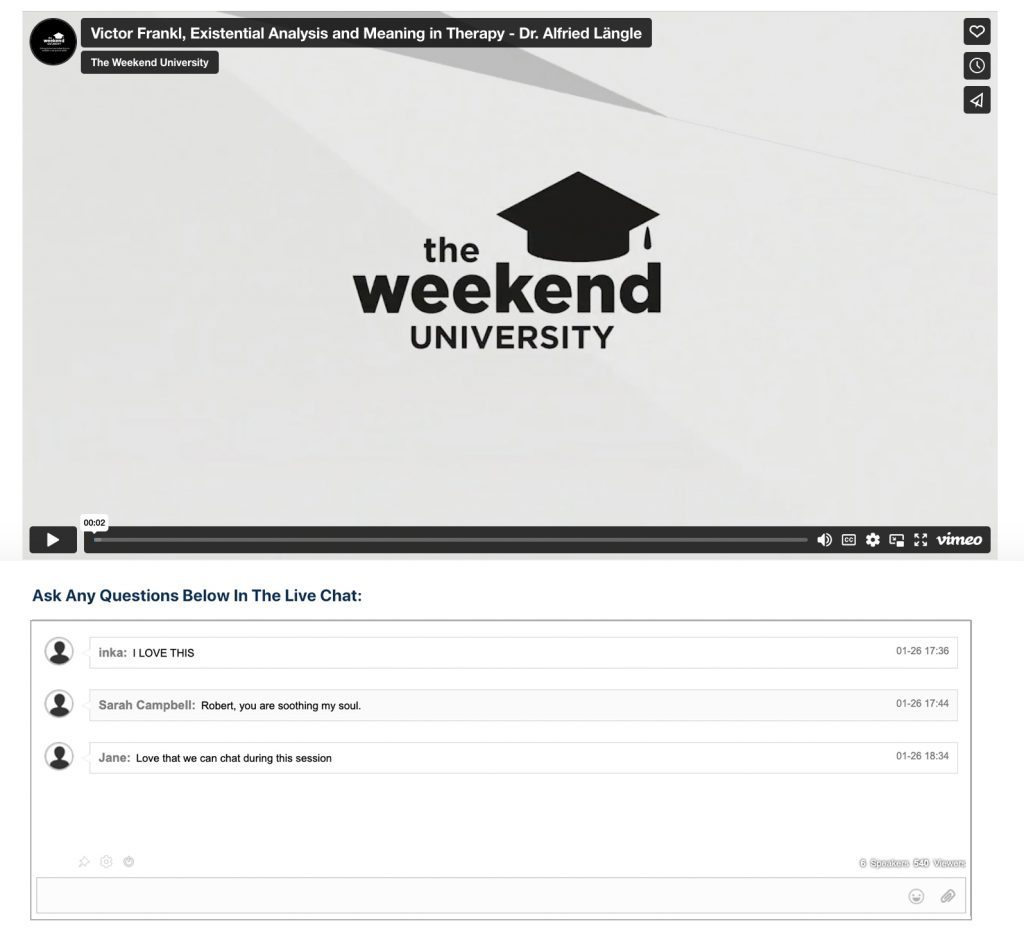 The Results: Around 5,000 attendees stayed connected and engaged during the summit

The use of RumbleTalk Chat was a huge success for The Holistic Psychotherapy Summit. Attendees were able to engage in lively and productive discussions, just as they would at a physical conference.

The chat platform also provided an easy and convenient way for around 5,000 attendees to connect with one another, regardless of their location.

Additionally, the summit organizers were able to monitor the chat rooms and ensure that the conversations were respectful and professional, in line with the standards of the summit.
Let your virtual audience attend in the comfort of their homes
RumbleTalk Chat proved to be a valuable tool for The Holistic Psychotherapy Summit in providing a seamless and engaging online experience for attendees. Its user-friendly interface and real-time discussion capabilities allowed attendees to connect and engage in meaningful discussions, just as they would at a physical conference.

To get to know more about The Weekend University's upcoming conferences from world-leading psychologists, best-selling authors, and award-winning professors, visit https://theweekenduniversity.com/.

Ready to use RumbleTalk for your next event? Send us a message at support@rumbletalk.com and we'd be glad to give you a free demo!