In the past, online consultation is not our first choice for people who needed professional advice. We usually have to book a physical visit with a doctor, lawyer, or other professional. Nowadays, they can consult with professionals in the comfort of their homes.
RumbleTalk has been the bridge between a professional and a client in terms of online communication. We do this with Expert's Chat. This chat type serves as an online private consultation room that offers clients the opportunity to chat with experts in different fields. This service is designed for people who want to get expert advice but can't afford it, don't have time for it, or live a hundred miles away. 
Seamlessly embed the Expert's Chat into your website, podcast, or community page. And then, you, the "expert," can create a virtual chat room where you can have a one-on-one conversation with your clients. As the owner of the Expert's Chat, you can message as many users as you want, simultaneously.
Here are 4 features you can maximize during your online consultation.

Share anything: Documents, images, videos, and more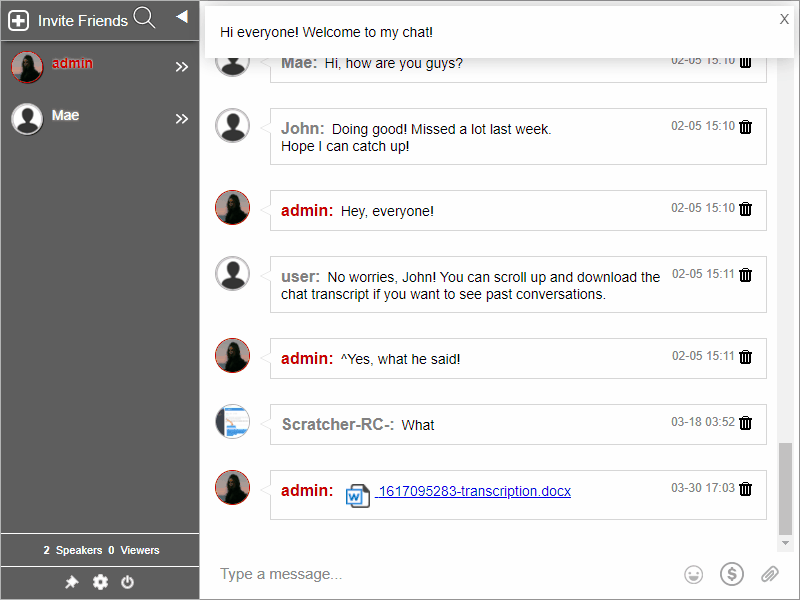 Add visual materials to your conversations by sharing any type of file, image, video, links, or emojis to the chat. Using RumbleTalk's file-sharing tool, the expert and the client can just click the paperclip icon at the bottom of the chat window and choose the file they want to share. This is perfect for when you need a visual aid for an easier explanation, videos for tutorials, links to your forms, and so much more.

Unlike other chat platforms, RumbleTalk allows you to embed the YouTube video directly into the chat room. This removes the extra effort to transfer to another window. Given this, the expert and the client can conveniently watch the same video together while discussing it.
To do this, just copy the URL of the Youtube video or Vimeo videos you want to share, then paste and send it in to the chat.
Save time when you turn words into links with Keywords
RumbleTalk Keywords (InTEXT) identify specific words and dynamically turn these words into links. The links can be redirected to any webpage, downloadable files, online documents, presentations, spreadsheets, PDFs, videos, and more. This feature saves you time and the extra effort to copy and paste each information you use on all of your clients.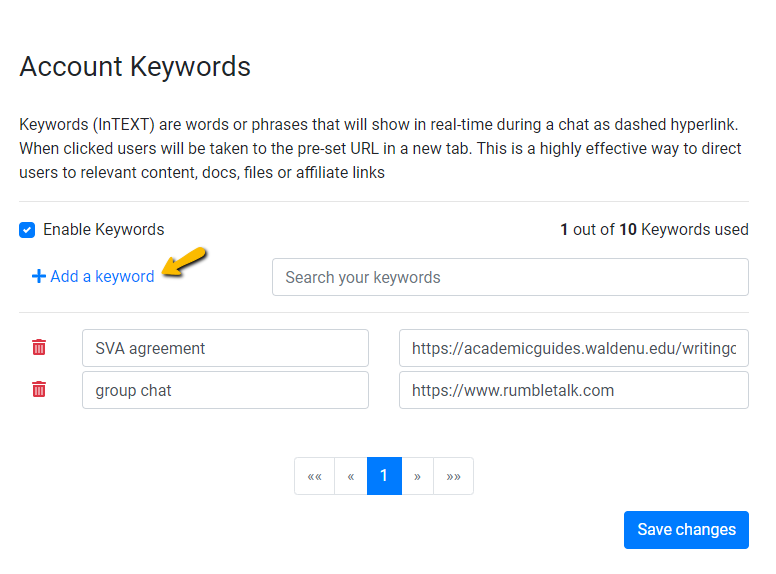 Make your online consulation more personal with video or audio calls
Aside from sending text messages, you can also make video and audio calls in the chat without having to install anything. This feature makes your consultations personal since you can speak face-to-face and easily identify visual cues. In turn, this will lead to a superior level of engagement and a stronger relationship with your clients.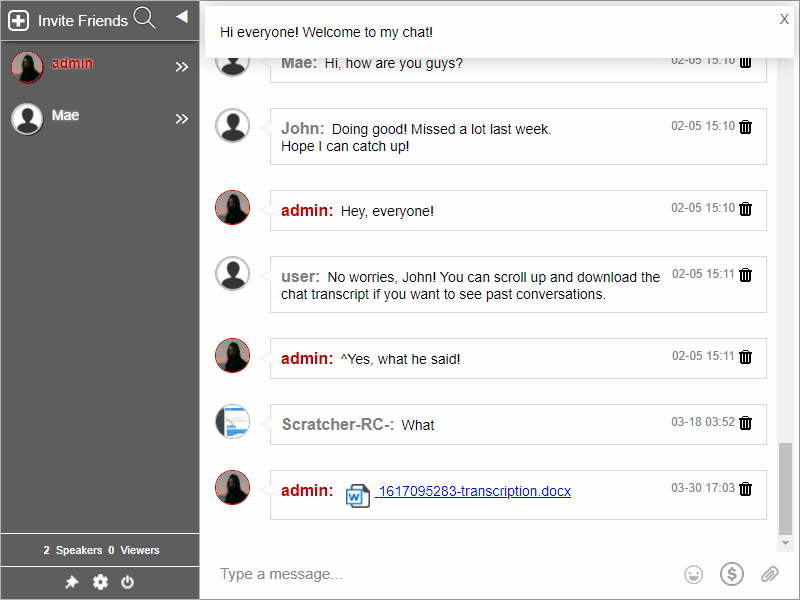 Efficient, affordable, and engaging online consultation
A personal visit from a client might be the ideal way of doing your consultations. But, using the right tools, an online session can be just as effective. So, RumbleTalk made sure that reaching out to your client is now more convenient than ever with the Expert's Chat.
Get the Expert's Chat, along with other chat types now! Available on a free or paid plan. It's a truly remarkable international communication platform for all businesses, organizations, and professionals. It is built with video and private messaging at the core of its features, allowing organizations to share information in cutting-edge ways and bridge the gap between businesses and clients.
Send us a message at support@rumbletalk.com for a free demo call!