Events and audience feedback go hand in hand. When you combine that with an online chat platform, you create more opportunities for engagement.
In all kinds of events, the audience wants to be heard and craves interaction. Throughout these years, companies and individuals have used different types of audience feedback platforms.
However, before you send a feedback form, it's best to be prepared. A nice survey is not an excuse for a poorly presented event.
So, let's discuss how you can integrate an online chat platform to capture audience feedback.
Creating a Q&A platform for your events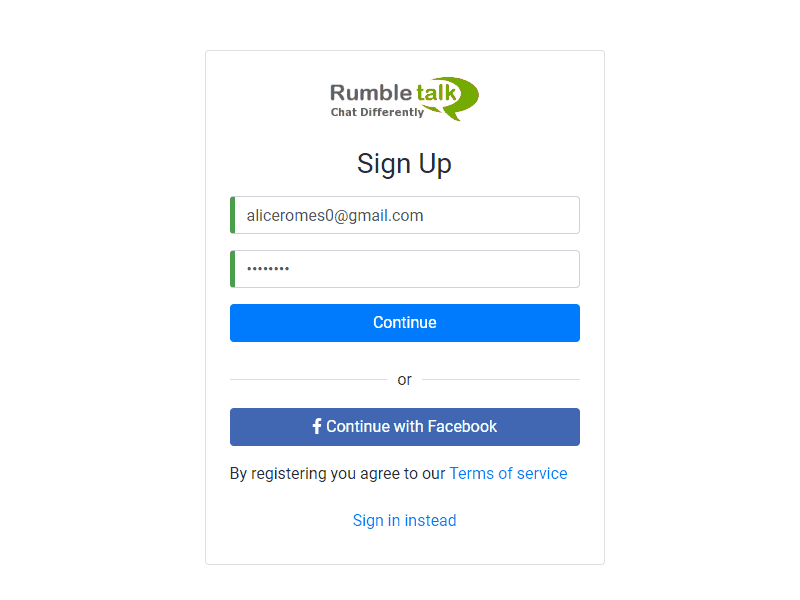 Before starting your event, you must already have a platform on your sleeve. For example, you can use an online chat platform to create a moderated chat. With a moderated chat, you can easily hold Q&A sessions at your event.
You can use it as a Q&A platform for events, presentations, and more.
To set up an online chat platform to act as a moderated Q&A chat, here are the steps that you need to take.
First, go to the website.
Next, sign up for a new account.
Choose a chat type. In this scenario, we're going to choose Moderated chat.
Lastly, adjust the chat settings the way you want. You can customize the chat theme, add moderators, and even add a paywall.
With the moderated chat, you can monitor every message. Moderators can choose the questions or messages that will enter the chat.
If moderators don't think the question/message is appropriate, they can delete it. With this, you can start a Q&A session with a clean slate.
Q&A: capturing your audience's attention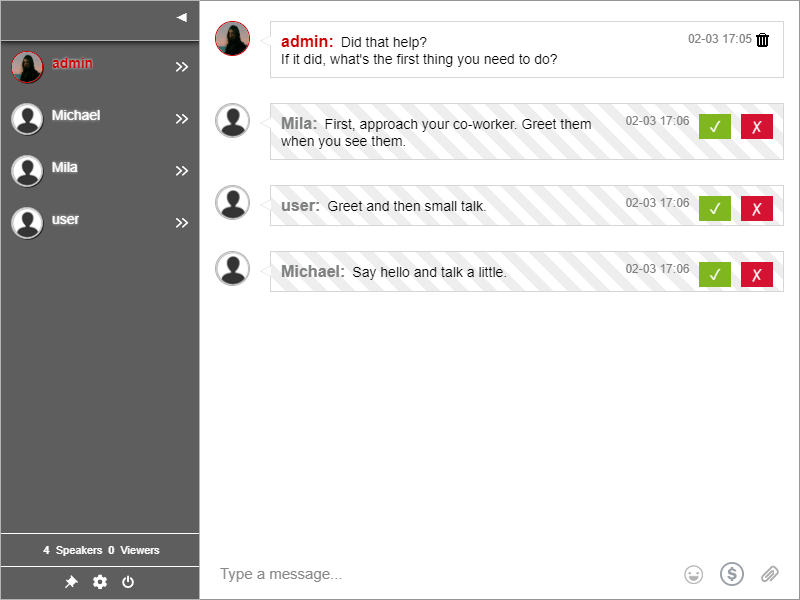 Make the audience engaged with a Q&A chat. Instead of just talking to your audience in a one-way state, let them submit questions. In turn, you create two-way interaction.
Before starting, let your audience know about the platform. Especially if it's a new mechanic, give them instructions on how it works. By the time they understand it, you can start using the platform.
The online chat platform allows you to hold Q&As in parallel with your presentation. You don't need multiple software or website to converse with your audience. All you need is an effective online chat platform.
In using the Q&A chat, there are two ways you can talk to your audience.
Ask them questions. As a speaker, you need to ask the audience questions. Why is that? The answer is that so you can address them in the event. This lets the audience feel that their voice matters.
Ask them to submit questions. As a speaker, you need to encourage your audience to submit questions. Events are hectic. Therefore, by asking your audience to submit questions, you can be prepared to answer them. As a moderator, you can tell the speaker to be ready with his answers.
If you want to increase your chances to have a successful event, then make use of a moderated Q&A. During any event, the audience would need answers.
End it with a poll to get audience feedback
Got any closing remarks for your event? Why don't you end it with a poll? A poll helps you to get the audience's feedback after each event.
With Polls, you can create questions with four premade answers to choose from. For example, you can use a poll to ask how your audience liked the event.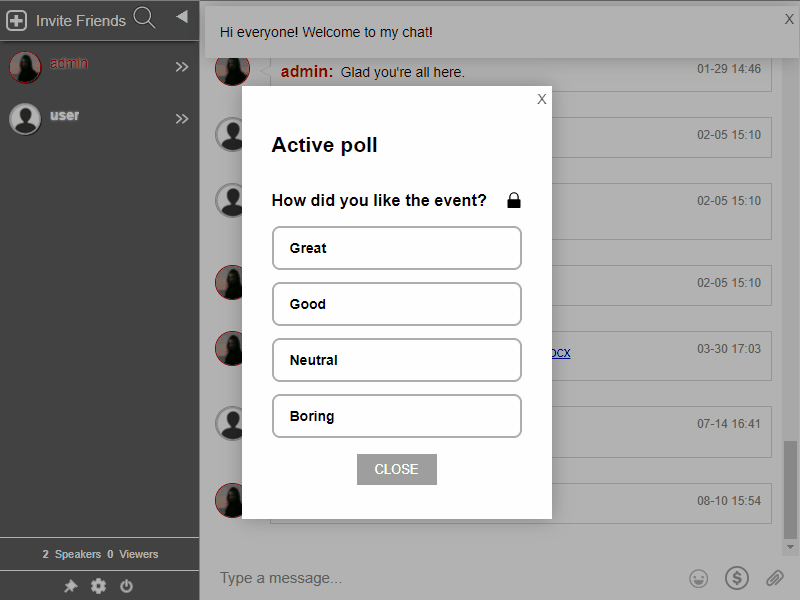 As long as you have a poll platform, you can get audience feedback anytime. This helps you gather data that you can use for your next event. From topics to things that you can improve, you can ask it with polls.
How events and audience feedback go hand in hand
An online chat platform is one of the modern mediums for events. However, if you don't know how to use it well, then it won't be enough.
If you want your event to make an impact, then you need to know how to interact with your audience. This means learning how to start conversations and getting feedback. Don't forget these tips when planning your next event.
If you have any questions, you can reach us on Facebook and Twitter.
Also, if you already have an account, then contact us via Support.
Interested in the other features, not just the ones aforementioned? You can check them out here.