Group chatting has grown in popularity in recent years. Since the internet has become a popular pastime and daily activity, adding a group chat to your website is as easy as copying and pasting. It involves your community, audience, and event attendees in a live event.
So, what's the point of a group chat?
A group chat is a type of web chat that can be embedded into any website. There is no need to install any software. What exactly do you need to do? Simply copy and paste the pre-generated code. It's really that simple.
So, what are the various characteristics to look for in a good website group chat? Let's take a look.
What should you look for in a group chat
According to the above description, a group chat must be customizable. It should allow you to connect your userbase (via JS SDK), assign moderators, customize your chat design, and so on. Group chats are at the top of their game when combined with an easy-to-use interface.
What are the distinctions between group chats and third-party apps?
It is not server-based.
No download is required.
Appoint moderators and choose whether to give them global access or room access only.
Have a variety of chat types available.
Make private, membership, or community chats.
There will be no software updates that will consume your storage space.
Connect your userbase using REST API or JS SDK.
So, based on the features listed above, embedding a group chat is a step above using a third-party app. If you're still not convinced, try out the RumbleTalk group chat.
What can you do with your group chat platform?
What are the most important features to look for in a group chat platform, and what are the benefits? You can use this list as a starting point.
1. User interface for novices
Because we aren't all digitaly savvy, your group chat should have an admin panel where you can find all of the options and settings you need for your chat.
In addition, the UI should be user-friendly. As a result, if you're looking for a specific setting, it should be simple to find. Finally, your group chat should have an admin panel.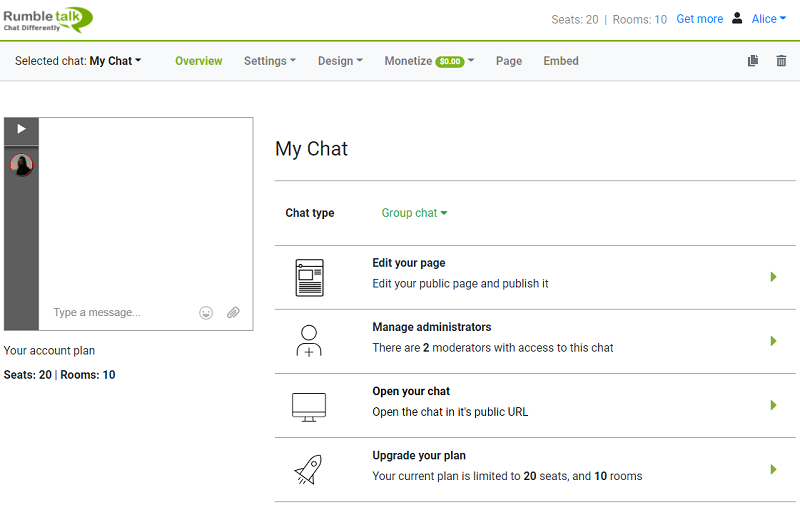 Chat owners use this to control the chat. This is beneficial to both chatters and chat owners. To fully enjoy their web chatting experience, ensure that it also has a good chat interface.
2. Customization on point
Because you're using it for a website, it's preferable if you can match it to the theme of your site. So, a group chat platform should have a variety of themes, skins, and CSS features where you can inject codes to customize your chat.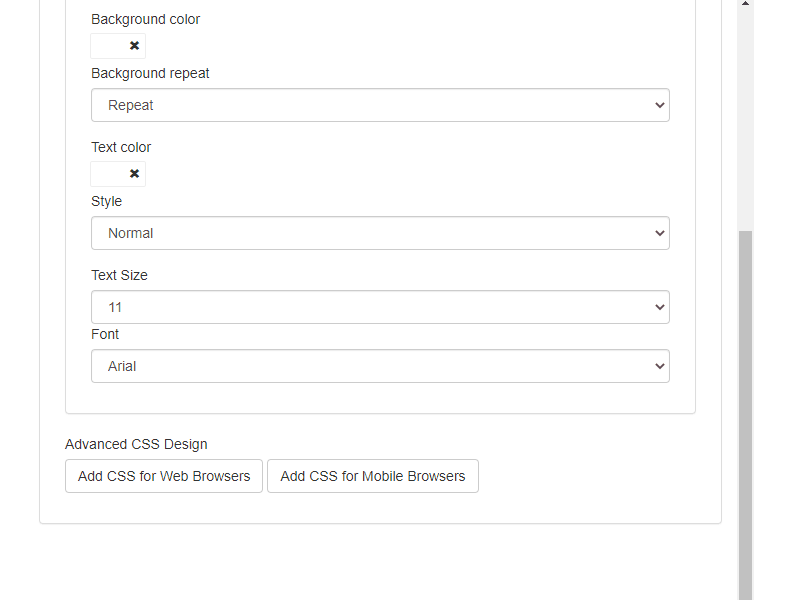 You should be able to customize your chat font and font size, as well as the background, background color, and other aspects. The options are endless.
If you have more advanced know-how, try your hand at CSS. It can significantly alter the appearance and functionality of your chat and improve your web chatting experience.
Here are some CSS codes for your chat room.
3. Simple to embed on any platform
Select a platform that generates embed codes for you so you don't have to create your own. Then, to begin chatting, simply copy and paste the code onto your website.
4. A plethora of features
These are just a few of the advantages of using a web chatting platform. When you sign up, you will have access to additional features.
More information can be found in this article: Overview of Main Chat Types and Features
How to include a group chat on your website
The embed code will be generated for you when you sign up for the RumbleTalk platform. It will be easier to embed the platform on your site this way.
As a result, no technical knowledge is required. All you have to do is follow the instructions.
Before generating the code, you can modify the settings, such as the size of your chat. In addition, you have two options for where your chat will appear on your site: Embedded or Floating.
Here's how they appear. The first is the chat that is embedded.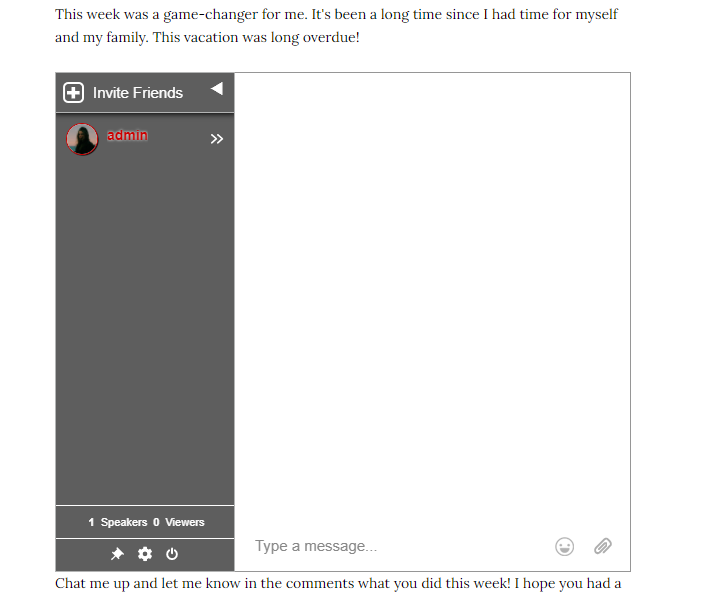 The floating chat is the second.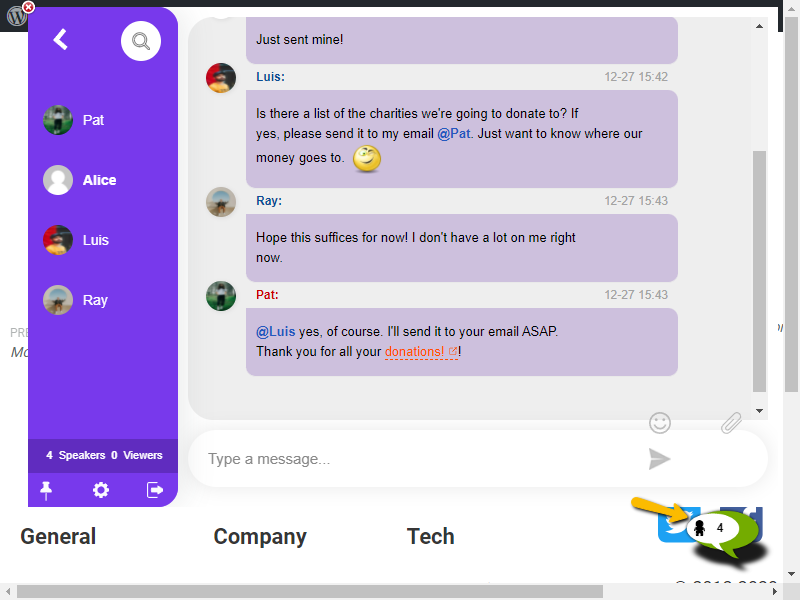 NOTE: Because the embedded chat is elastic, it will take up the entire space on your page (anywhere you position it). The floating chat will appear in the left or right corner of your page, not disrupting your chat style.
Include it on any website and use it as an HTML chat or a chat plugin.
Check: RumbleTalk Chat: Explore All Integration Instructions
It's more than just a chat room on the internet
A group chat platform includes all of the features you'll need for your website. It's not just for websites; it's for both mobile and web browsers. Also, use it to fully enjoy virtual gatherings, conventions, and other events.
Visit the website right now to learn more about the RumbleTalk platform. You can also talk to us directly for a demo.