Since more and more companies are evolving to create a dynamic online experience for their customers, it goes without saying that businesses must choose an efficient chat type to aid them towards this goal. But, the multitude of options can make it hard to decide on the best group chat platform that will meet your standards.
Here's everything you need in a 5-minute read. RumbleTalk simplified everything into 5 chat types that you can easily integrate into your website, community, or event platform. So whether it be a private or a group chat, a chat with or without a moderator, or a virtual room with limited access, RumbleTalk has prepared the perfect chat type for businesses of any size. Now, you can easily turn your prospects into clients. Do this by giving them a seamless online communication experience in the comfort of their homes.
Let's take a look at these 5 RumbleTalk Chat Types and how they can help you achieve your business goals.
Social Group Chat
A public chat built for communities and open discussions. The Social Group Chat is an open chat room where anyone can enter the conversation. This is suitable for podcasts, community events, fan clubs, and business websites where you want your customers to be able to share their recommendations with other potential clients.
Private Chat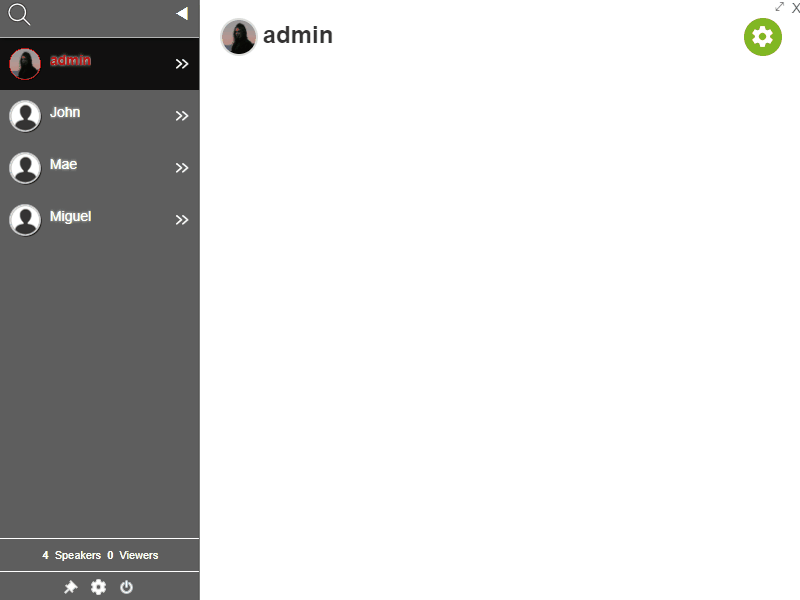 This is where users can communicate with other participants privately, in a one-on-one conversation. The Private Chat is ideal for networking without the clutter of a group chat. Here, any user can start a private conversation with as many chat users as they want, as long as both of them are online. Consider this as an ideal chat type for dating sites.
Moderated Chat
This chat type is managed by an administrator, where he or she can perform functions such as screening inbound messages before it goes live, limiting the users, banning problematic users, changing the chat type, exporting transcripts, filtering profanity, and more. The Moderated Chat is useful for online classes, big events, conferences, live streams, and webinars.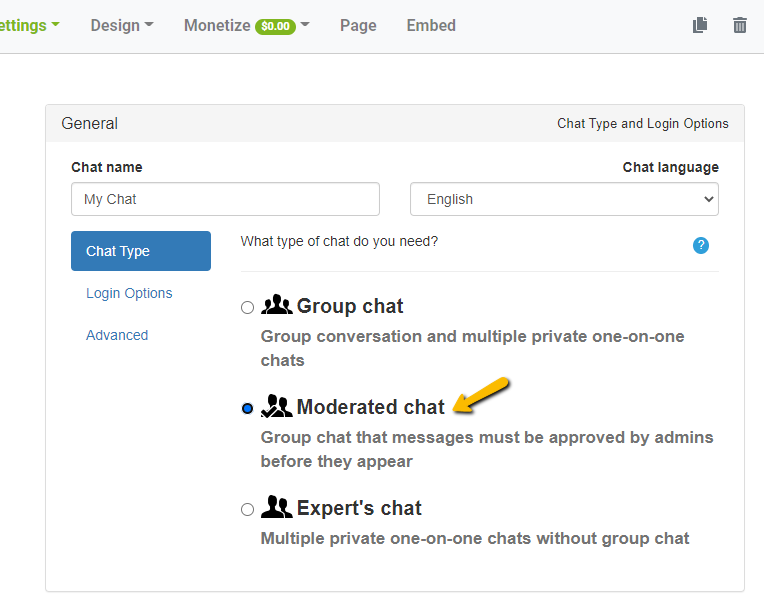 Furthermore, your moderator can also mute everyone, all at once, using the admin mode. This minimizes the noise distraction and keeps the focus on your presentation.

Members Only Chat
Add a sense of security with Member's Chat. Here, only logged-in members will be able to enter the conversation. This is best used in closed private group chat discussions. Moreover, you can also add a log-in page, so, you can restrict access to your members only.
Experts Chat
This can serve as a virtual meeting or consultation room because it is the perfect venue for professionals (such as lawyers, doctors, mentors, healthcare practitioners, and fitness gurus) to have a private, one-on-one conversation with a client. The Expert's Chat is also useful during online job fairs, where an HR professional can do a job interview with the candidates.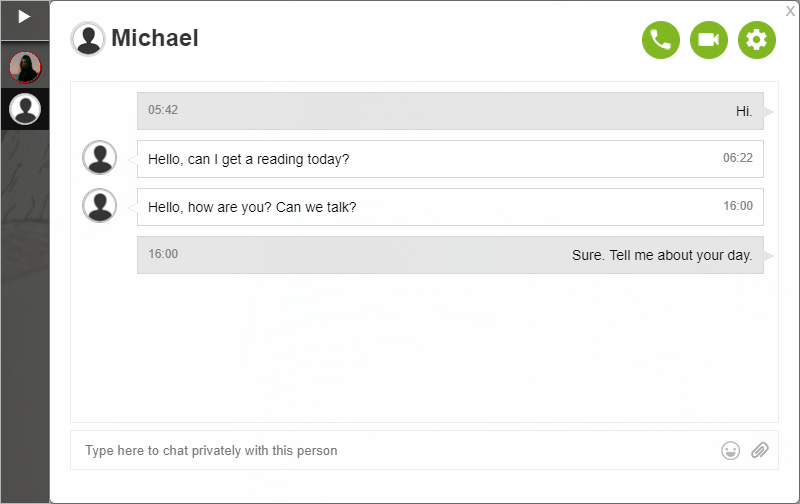 Here, the admin will be the only one that can start a conversation with any online user. Furthermore, he or she can also chat with as many users as they want, simultaneously.
Chat Type Features and Functions

All of the 5 chat types come with an array of well-crafted audience engagement tools you can use along the way.

Plus, there are more tools to help you moderate the chat as the administrator:

Change your chat type anytime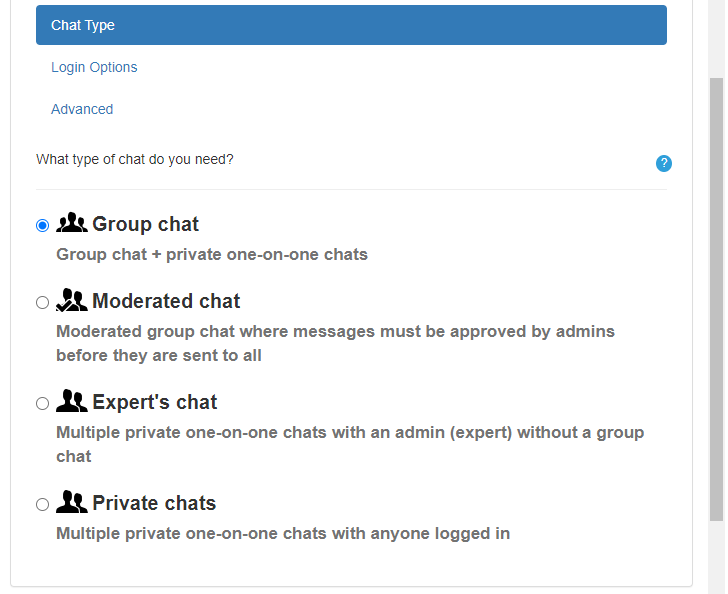 RumbleTalk made it so easy for you to enjoy all of these options anytime you want. Because of this, once you've created your own chat in your RumbleTalk account, you can instantly change your chat type in the admin panel. This is perfect for when you need to switch from a group session to a private discussion.
The right chat type tailored to your business goals
Choosing the right chat type and optimizing the available tools can make interactions more fluid, and conversations more engaging. Create your own free chat now or upgrade to a customized plan that starts at 25$.