Have you been waiting a long time? There's a new feature available on the RumbleTalk admin panel. It's called the slow down chat.
Ever thought about limiting messages that come in the chat room? Here's where the feature shines. Let's know more about the new feature on the next points.
What is the slow down chat feature?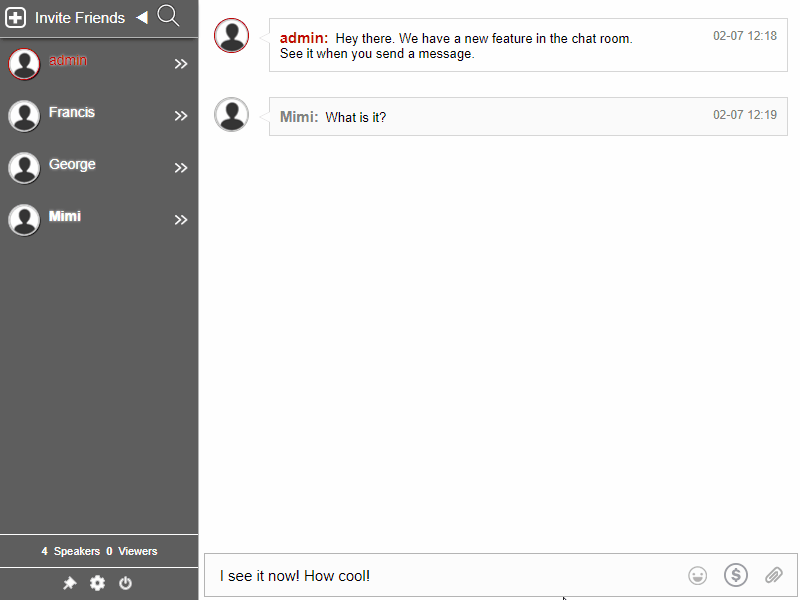 The slow down chat is a feature that lets you limit the number of messages sent in the chat room. For instance, a user has sent a message in the chat. If you want, you can limit each user to being able to send a message in 5-second intervals. This lets you moderate the chat in a way that not too many messages will come in the chat simultaneously.
How do you set it up?
To set up the feature, you can follow these steps.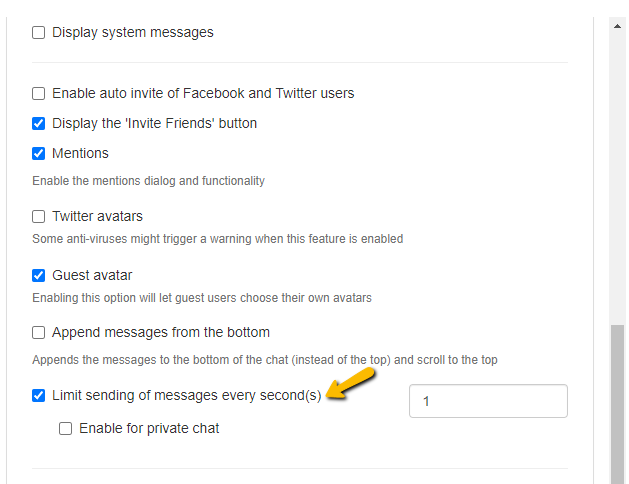 Sign up to RumbleTalk. Then, login to your admin panel.
Go to General > Advanced.
Scroll down and click Limit sending of messages every second(s).
Set the time interval.
NOTE: You can also enable it for the private chat (in the Group Chat).
Now, the chat will refresh and all messages from non-admin users will have a limit. Admins can still send messages normally.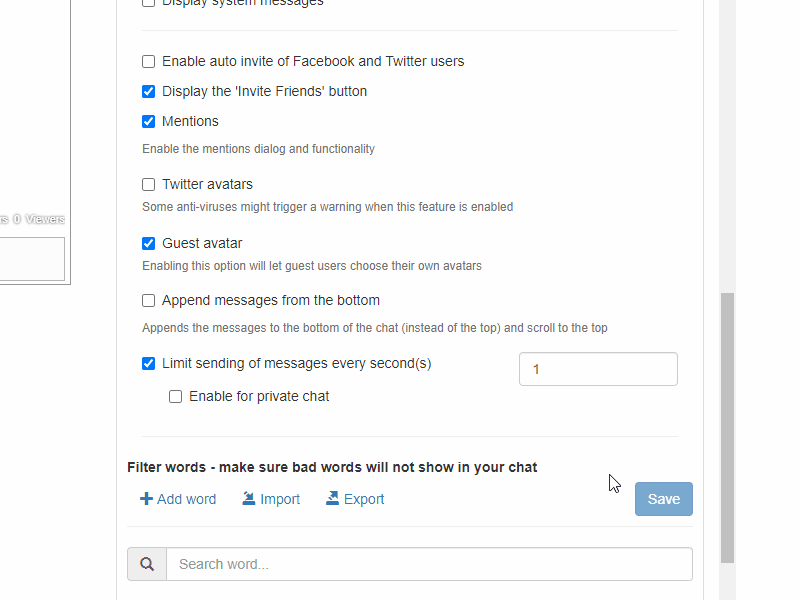 Why the need to slow down the chat?
The feature can be helpful for the following scenarios:
Limit the number of spam messages;
Limit the number of messages a user can send at a time so the chat room will not be full of messages;
Limit an individual's sent messages so that others can also insert their opinions;
Help monitor the chat room as a whole (makes it easier for the admins to moderate the chat).
More features you can play with
Interested in these kinds of features? When you visit our blog, you can scroll through the articles and find our latest features. In addition, you can follow our social media pages (Facebook and Twitter) where you can see tips and tricks and get constantly updated.