Since the pandemic, virtual events have increased in popularity. As we know event trends, Zoom was the top contender. However, there are many others, such as Dacast, who also saw an increase in their sales since the previous years.
However, virtual events are still not known to many companies. Prior to the pandemic, they have not even hosted one. To stay relevant through 2021 and the upcoming years, check out these event trends.
What contributed to the increase in virtual events?
It was technology that paved the way. Even before virtual events were a thing, online meetings and conferences were.
With the rise of virtual events and webinar platforms, communication tools also saw increasing popularity. What previously were to take years, now it only took months to boom.
Virtual event and live chat providers were at the right place and at the right time when the pandemic hit. Now that it's becoming normal again, how can these platforms still be a part of the trend?
Organizers and how they engage attendees
Based on feedback from attendees and users, we have found that the best ways to keep the audience engaged are through Q&A sessions and open communication.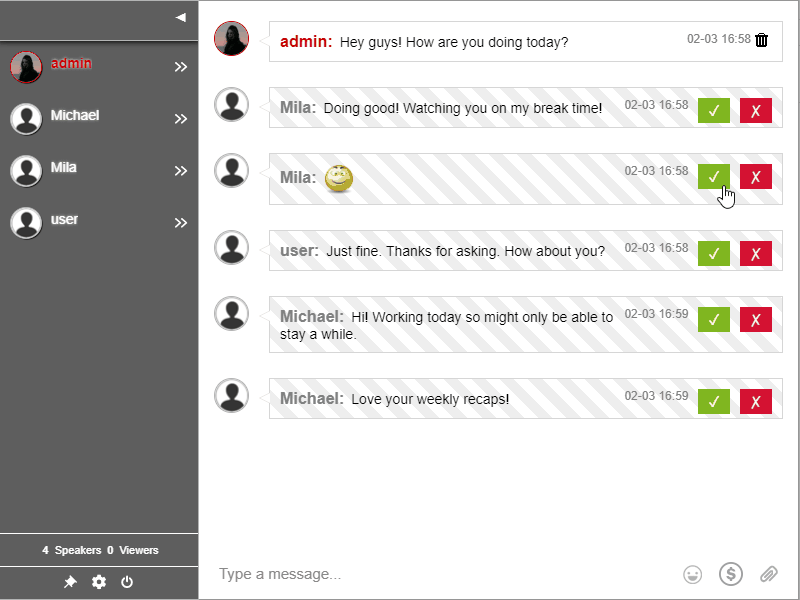 Another strategy is to interact with the audience before and after the event to introduce networking. This helps the companies and participants stay in touch even after the event for partnerships and solutions. This included freestyle chatting, live discussions, sharing materials, and more. Usually, attendees do come for the virtual event itself, but they find it more interesting when they attend the chat room wherein they can connect with other people, which is what people are craving now. The great news is that RumbleTalk group chat can provide that on any kind of virtual event, even with hundreds and thousands of attendees.
Strategies companies can use going forward
Because of event trends, companies have learned and used this as an opportunity to plan for future events. Here are some strategies going forward.
Platform
When companies shifted from in-person events, they saw that some strategies cannot be used. So, they had to adjust their format to suit the virtual event.
With that, they saw the pros of having a virtual event such as saving on travel costs and venue, having an international reach, getting more speakers to join, and communicating through chat platforms.
RumbleTalk is one of the chat platforms that you can use for any virtual event. Since it's a web-based platform, you can embed it on any website. Here are the steps that you need to take if you want to use it for your event.
Sign up on the RumbleTalk website and create an account.
Log in to your account to see the admin panel.
Click Embed.
Choose Embedded or Floating. This will determine how the chat will look on your website.
Get your pre-made code and paste it on your website page.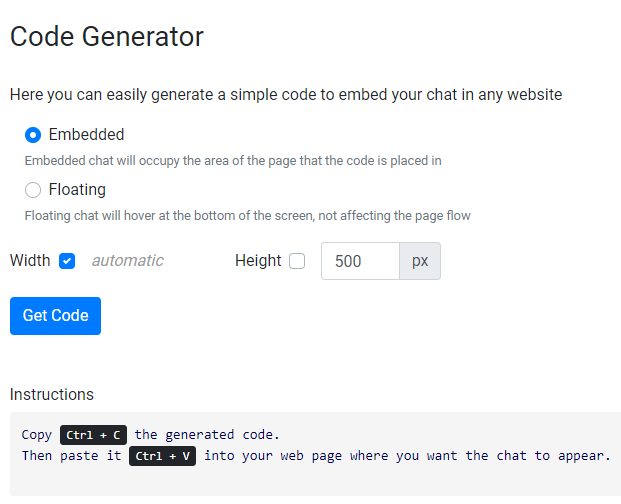 See the chat on your website immediately after saving. It's easy and it can be embedded like this on almost any site. If you're using a third-party platform, you can see the list here for the available chat plugins.
Interaction
Holding a presentation virtually is much more challenging than a face-to-face one. In virtual events, there are instances that the audience is too large for the speaker to accommodate. In turn, this leads to losing the audience's attention.
However, speakers have found the solution for this. It's either you let the attendees talk amongst themselves before, during, and after the event. Or, you can appoint moderators to help in addressing the attendees' questions. Because of these strategies, there are more chances for the speaker to interact with the participants than in in-person events.
Advancement
After the boom of virtual events this past year, many companies and individuals are still experimenting with the ins and outs of virtual event and chat platforms. There's still room to learn, especially if you include participants' feedback.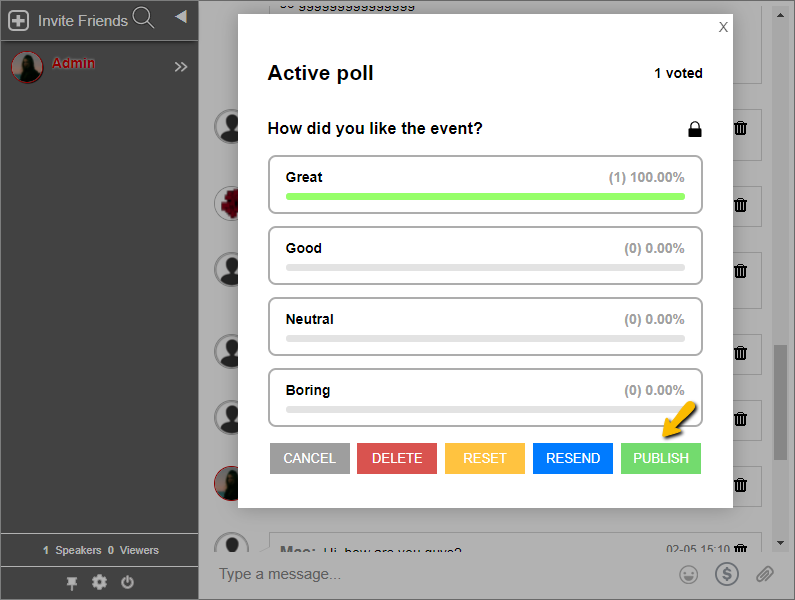 Before going directly to large-scale events, it's better to start with a small one to see how you will fare. Experiment on the strategies that you will use, live chat rooms and discussions, and what's the best engagement medium that will make your participants stay.
Event trends: virtual or hybrid?
Which will you go for? Will you be following the event trends? It may be part of our lives now, but will virtual events be the future?
Since virtual events are now common, we can see them becoming common on the Internet. Especially when social media is the king, virtual events are much more accessible than in-person events.
Others believe that it will be a mix of virtual and in-person events. This is what we call "hybrid" events. Since humans crave face-to-face interaction, hybrid events may be the solution for this.
If you want to push the limits of your event, it's better to go virtual. However, if you want physical interaction, which has been missed since the pandemic, it may be better to go virtual. Nevertheless, both solutions still need a communication tool when the scenario arises. Contact us if you want a demo and plan for your next event.