Can I set chat moderators?
Yes. You can appoint moderators, called "administrators", from the admin panel.
Chat administrators are able to delete messages, disconnect users, and ban users.

You can set 2 types of moderators: Room admin and all rooms admin (in case you have more than one room)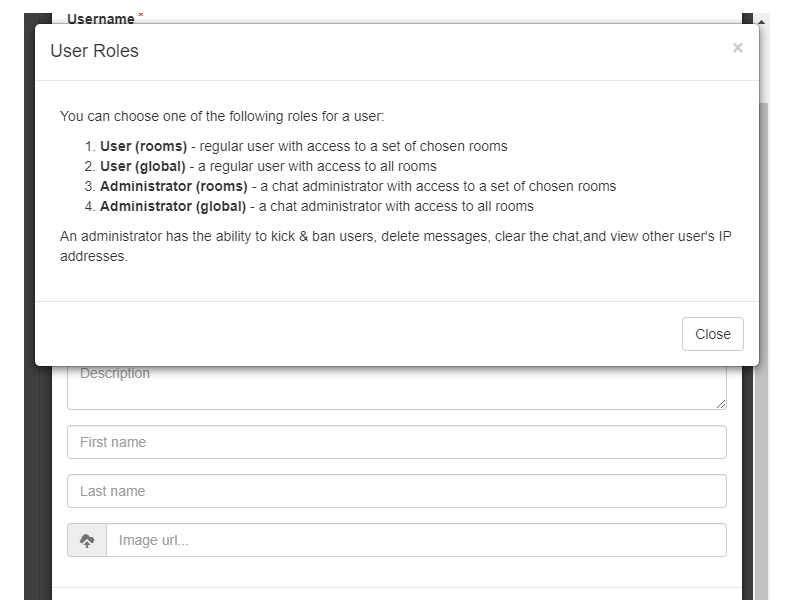 Here's a video for reference.