A virtual event is an occasion happening in a digital environment rather than a physical location. Event organizers now learn to redesign the online event experience through innovative tools such as a chat platform.
A chat platform combines multiple features in one, which helps virtual events succeed. What makes it so special is that, there are even more opportunities to create engagement-driven experiences that extend well beyond a computer screen.
With messaging, you can make use of features like video/audio calling, moderation, polls, and more, making it ideal for any virtual event.
During virtual events, the focus is on your audience and how you can make the event more interesting for them. A chat puts everything on one platform so that users can easily express and communicate in events.
Why a chat platform for virtual events
For virtual events, the tools that you use should be versatile. When you do this, you ensure the success of your event.
Because events are not one size fits all, the tools that you use could make or break the events held. A chat platform can be used in multiple ways through its various features.
Given that there are so many features and ways you can use a chat, we have compiled three reasons why your virtual events need to be accompanied by one.
Voice and video calling
In this new era, "Good day" and "How are you?" have become such common greetings sent over texts. Yes, messaging is a great way to communicate, but calling takes it to even greater heights.
With the advancement of technology, messaging is not the only form of communication that people have. Voice and video calling are two features, which boost user experience. In virtual events, e.g., job fairs, to recreate the interview experience, video calling can come in handy.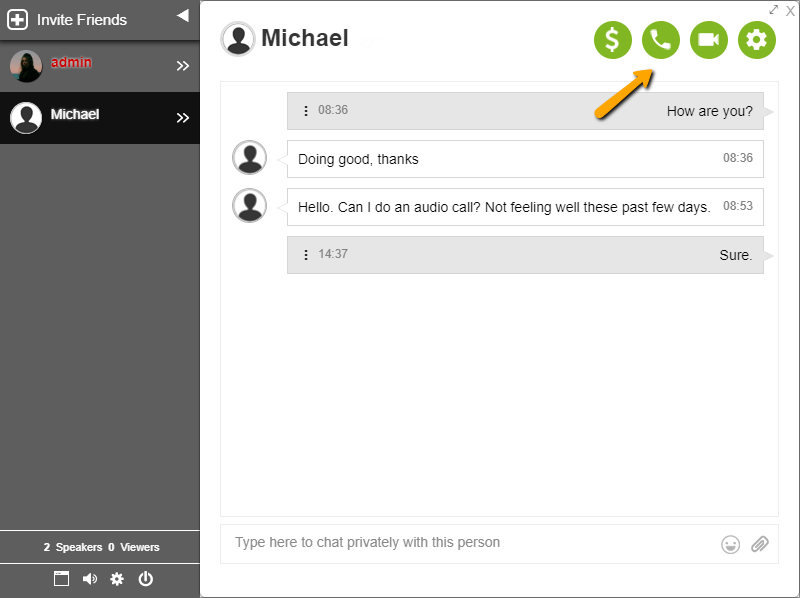 In addition, only messaging may not convey a message properly. So, some users prefer to initiate a voice call to make sure the other party gets the right message.
Customize the chat design to fit your theme
Tune the look and feel of your chat with skins and themes. By adding a few lines of CSS, you can easily change the chat design.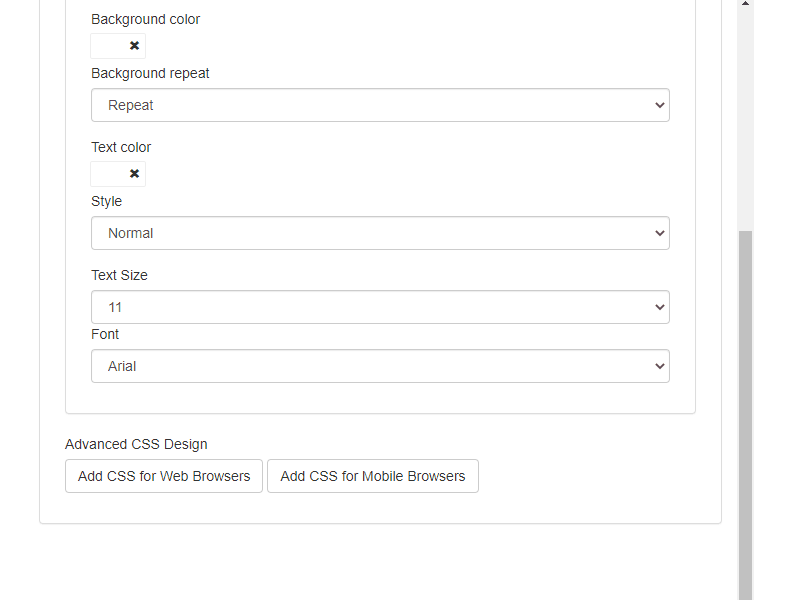 Change backgrounds, adjust fonts, change messages' colors, and other design properties to customize the chat design and make it fit your event or website theme perfectly.
Connect exhibitors and attendees
To get a similar experience with in-person booths, use the chat. Chat platforms make it easy to set up virtual booths where attendees can instantly reach out to exhibitors.
With a group chat, exhibitors can share documents, videos, and images as promotional material in the chat to answer an attendee's question.
Another great thing about chat platforms for virtual events is that it allows for networking. While there's an event ongoing, participants can go into the general chat room and chat up with other participants. They can make important connections during the event.
These features make virtual events feel like in-person events and emulate the booths in conferences, job fairs, and other events.
Conclusion
The features included in this blog are all essential for virtual events. You might be thinking that achieving this is hard. However, it's not. All of these features are available at RumbleTalk and you can set it up in a matter of minutes. With the knowledge base, you can find step-by-step tutorials and guides (even with videos) to help you get started.
If you want to learn more about how we can help with your next virtual event, click here to speak with our experts, and they can guide you with what you need or answer any questions you might have.