It's time to take your virtual events to the next level with an event chat. It's a live chat platform that will give your guests the ability to interact with each other and with you in real-time. In return, it creates an even more immersive and memorable experience for everyone in attendance.
See how easy it is to set up an event chat platform that can be enjoyed by everyone in attendance!
What are event chat rooms and why do we need them?
A virtual event chat room is a chat plugin beside your live stream. It allows your audience, speakers, and organizers to connect with one another in a virtual space.
Virtual event chats offer a range of different features that can't always be found at traditional in-person events. For example, they include an opportunity to meet other professionals from all over the globe, send digital files instantly, and collect real-time feedback through polls and Q&A sessions. All of these, without having to leave the comforts of their home.
Event chats are effecient, time-saving, and affordable. Furthermore, it comes with 5 different chat types and it's fairly simple to integrate!
Different chat types tailored fit to your goals
RumbleTalk offers 5 Chat Types that you can interchange any time you want.
Readily available engagement tools
Your RumbleTalk chats are brimming with smartly-designed tools you can use to increase interaction and audience participation. Here are some of the features you can use:
Have one-on-one video and audio calls
Create multiple chat rooms
Customize your chat design
Add a welcome message
Mention a fellow user
Turn words into links with InText Keywords
Play Youtube videos directly into the chat
Share anything with the Multimedia Sharing tool
let your audience participate with Polls
Here are some of the admin functions:
Approve or reject messages before it goes live
Host a Moderated Q&A session
Export chat transcript
Mute everyone at once
Clear the chat history
Disconnect or ban users
Filter profanity
Step 1: Create a RumbleTalk Account
Go to the RumbleTalk website and sign up.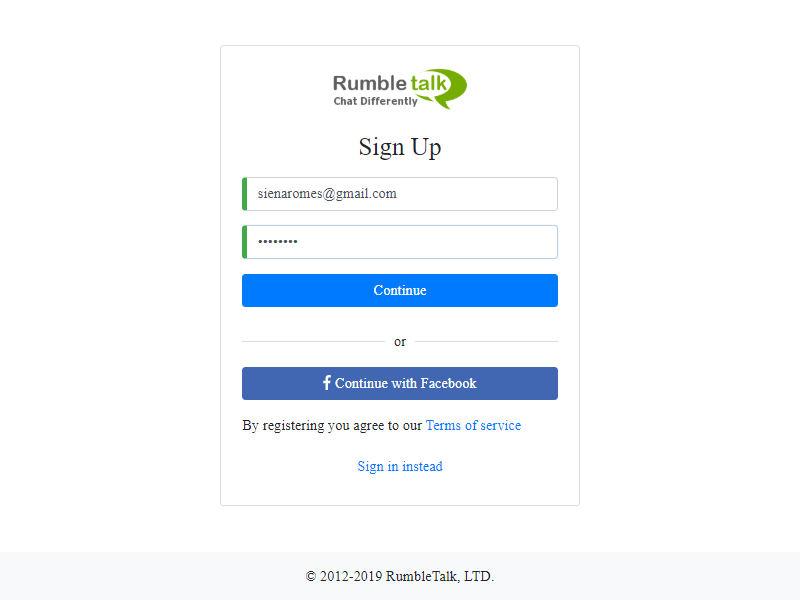 You will be redirected to the RumbleTalk chat log-in pop-up. Type your email and password then click Continue. You can also sign-up using your Facebook account.
Step 2: Choose your preferred chat type
Upon creating your account, you will be asked to choose from the 3 main chat types below:
Step 3: Personalize your chat room
Your chat rooms are also built with HTML 5. So, they can be easily customized to fit your desired look and feel. To make your chat room a personalized place, we have some great pre-made templates for you to choose from.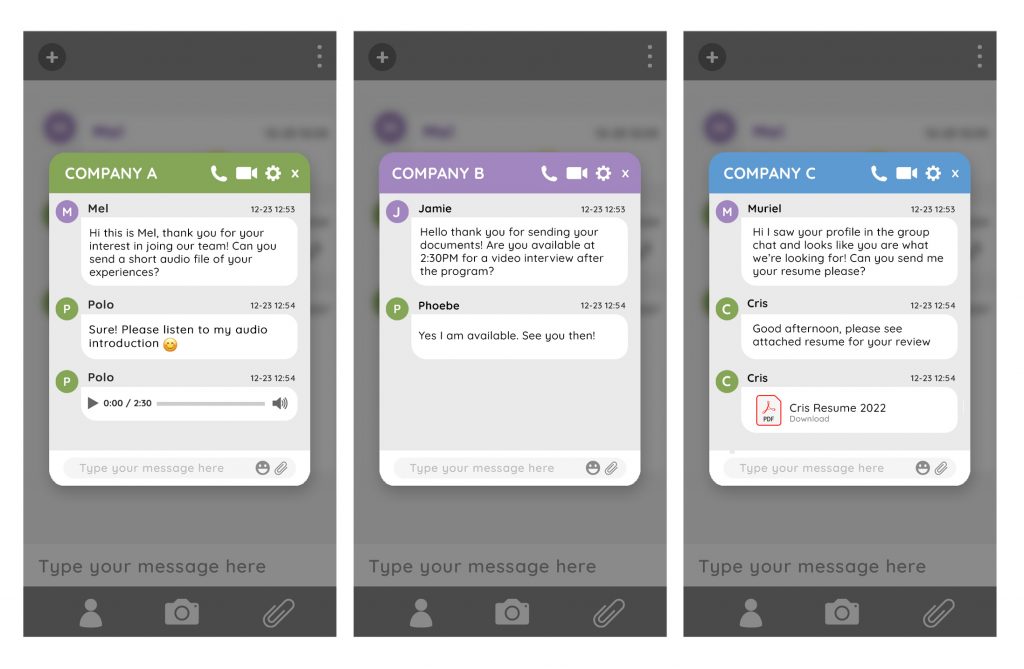 In addition, if you want it to look more unique, there are lots of ways to customize the appearance such as using Cascading Style Sheets (CSS). Change up color schemes and put in your own company logo or picture.
Step 4: Embed the event chat into your website
From the chat settings, you can copy the provided one line of code and paste it into your website.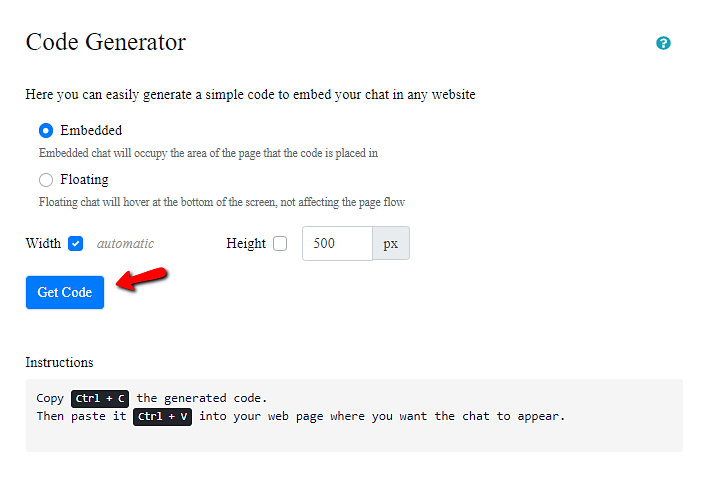 We've made other options convenient with our integrations, add-ons, and chat plugins. Use it on WordPress, Joomla, Angular, React, and Wix.
The ideal event chat for a more engaged audience
Embrace the future with RumbleTalk. It's an easy-to-use and highly customizable event chat that is compatible with any platform.
Transform your streaming experience into something interactive and engaging for viewers across all channels—and regardless of their location.
For starters, get your free chat here. If you need help, we'd love to get to know more about your goals! Send us an email at support@rumbletalk.com.