Have you ever wanted to have your own chat page, but didn't want to set up your own web server? Are you looking for a website but don't want to go through the challenge of designing and coding it to life?
While website building can be an intimidating and expensive process, it's not the only way to get yourself out there. Many tools make it easy to start right away.
There's good news: RumbleTalk's Chat Pages allow you to create a stylish, fully functional minisite. You can do that without having to know much about HTML or other web design languages.
What is RumbleTalk Chat Pages?
RumbleTalk's Chat Pages is a fully-customizable, cloud-hosted minisite.
It allows professionals, businesses, and event organizers to build their very own landing page. A place where they can put their profile information, video or live streaming, group chat room, and more.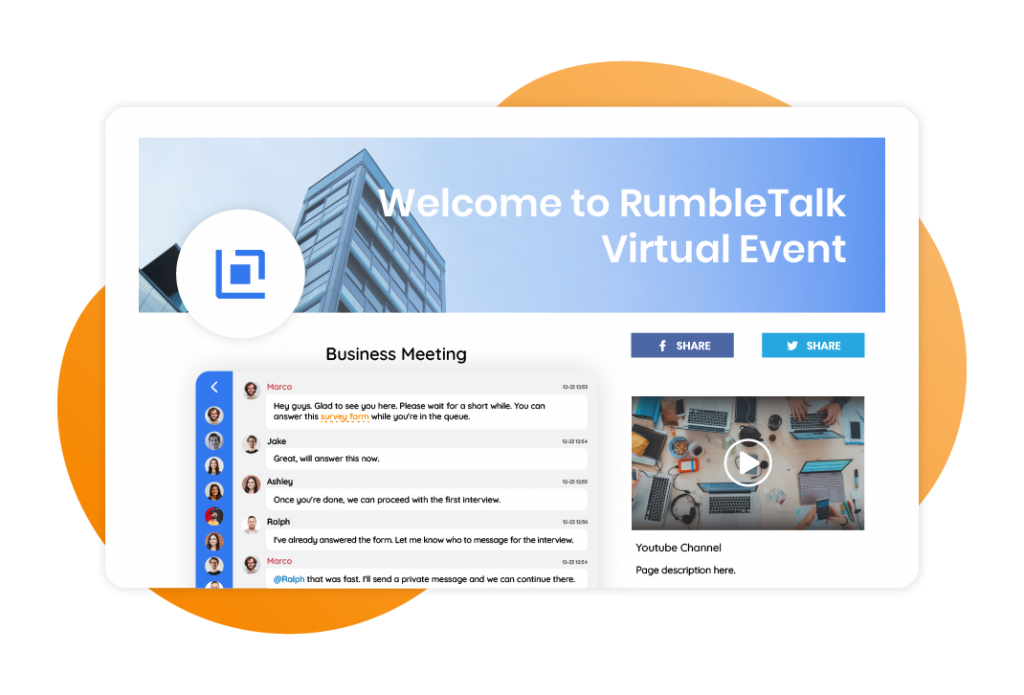 Furthermore, RumbleTalk Chat Pages is available for all RumbleTalk registered users. With pre-made templates, it's even easier to set up. Getting you ready to go live in minutes.
What are the features of a Chat Page?

Cloud-Hosted Minisite
Your chat page is hosted on RumbleTalk servers. This means you don't need to install any software or worry about bandwidth, server performance, or maintenance. We'll do the heavy lifting for you!
Fully Customizable with CSS
Personalize your own minisite in just a few clicks. Using the design panel, you can customize both the information and the layout of your chat page.
For more advanced users, Chat Pages allows full CSS customization for both web and mobile browsers too. So, it's completely possible to create an experience that matches your brand.
Add a Live Stream
You can add a video or live stream on your chat page. It can be sitted next to your chat room where your audience can discuss real-time while watching. Perfect for live events such as live selling, conferences, training, weddings, stock trading, podcasts, and more.
Add a Chat Room
One of the main purposes of a chat page is to give your audience a space to connect with you, and with each other. So, whether it is a public Group Chat, a private Members Only Chat, a group Moderated Chat with an admin, a Private Chat or an Expert's Chat, your chat rooms will be easily accessible to your audience.
Not sure which chat room is the right fit for you? Learn more about the different chat types here.
Password Protect
If you wish to make your minisite private, you can enable the password feature. With this, you are restricting the public audience to enter your minisite. Only the ones who know your password will be able to get in.
This is perfect for VIP gatherings, member clubs, private classes, and more.
Connect to Anywhere
Go ahead and share your minisite page link to your social media campaigns, email marketing, and online invites. Furthermore, your page can also be linked back to your custom domain if you choose to build another website in the future.
Where can you use a Chat Page?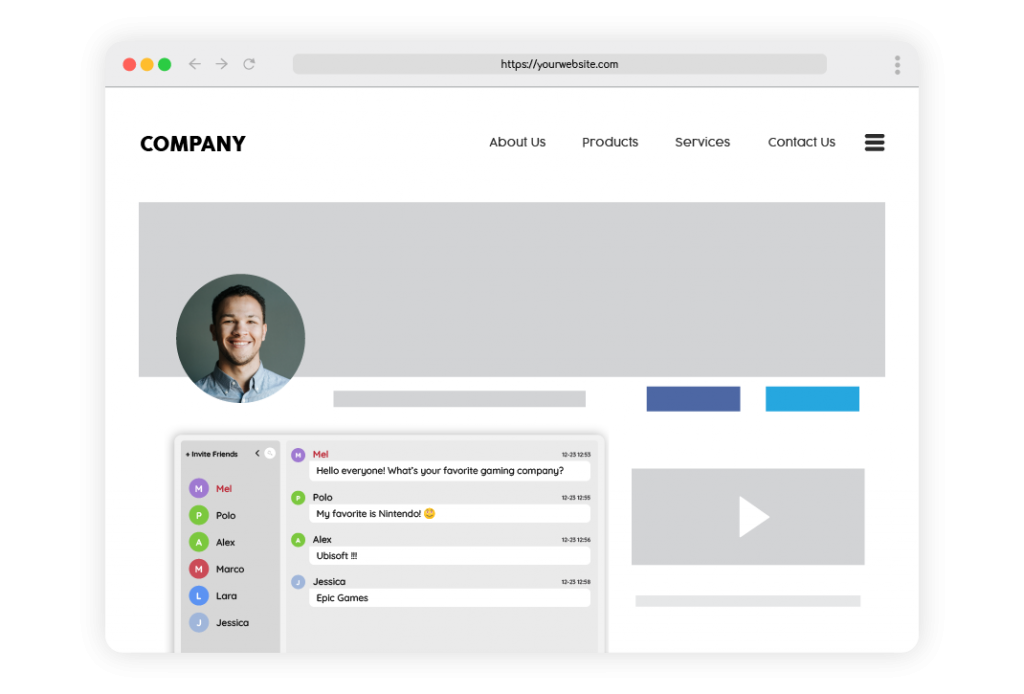 Professionals Profile Page
Chat Pages is made for healthcare professionals and consultants alike. With your own page, clients now have a way to check your profile, service offerings, watch your videos, and connect with you in real-tim
Embed an Expert's Chat so you can message as many audiences simultaneously in a private one-on-one conversation. Just like a private consultation room. You can also monetize your chat and get paid for your time, or for every session.
Business Page
You can also maximize Chat Pages as a business. If you are selling products, offering services, or promoting yourself as a freelance artist, go ahead and lead your audience to your own chat page.
Embed a Group Chat so your audience can discuss your products while getting to know each other. Perfect for building a thriving community of followers.
You can use Chat Pages as an event page too!
Event Page
Do you have a job fair? Go ahead and put the list of companies and job openings available on your Chat Page.
Do you have a conference with speakers? You can stream the event in your chat page. Make it more engaging by using a Moderated Q&A Chat, so your audience can ask questions remotely.
Classroom Page
Do you have a class or training session? Password protect your chat page so only your students will be able to access the minisite. Host your live video streaming on the page, right beside the chat room. This way, your class will be able to watch the lesson while communicating with each other. They can also send and download files within the chat.
Are you hosting a hybrid wedding? Invite your online guests to your chat page. They can watch the wedding live stream there while talking to other guests. The possibilities are endless!
A "one-chat page-fits-all" kind of solution for your online engagements
Chat Pages is made for businesses of all types, as well as for personal use. It is packed with all the essential tools you need all in one place. Learn how to create a Chat Page here.
If you need help, send us a message at support@rumbletalk.com and we'll assist you right away!