Moodle is an open-source learning management system (LMS). RumbleTalk has been integrated with Moodle to create a unique, new way to teach, learn, and interact. With RumbleTalk, it can help take EdTech to the next level.
Moodle powers over four million courses worldwide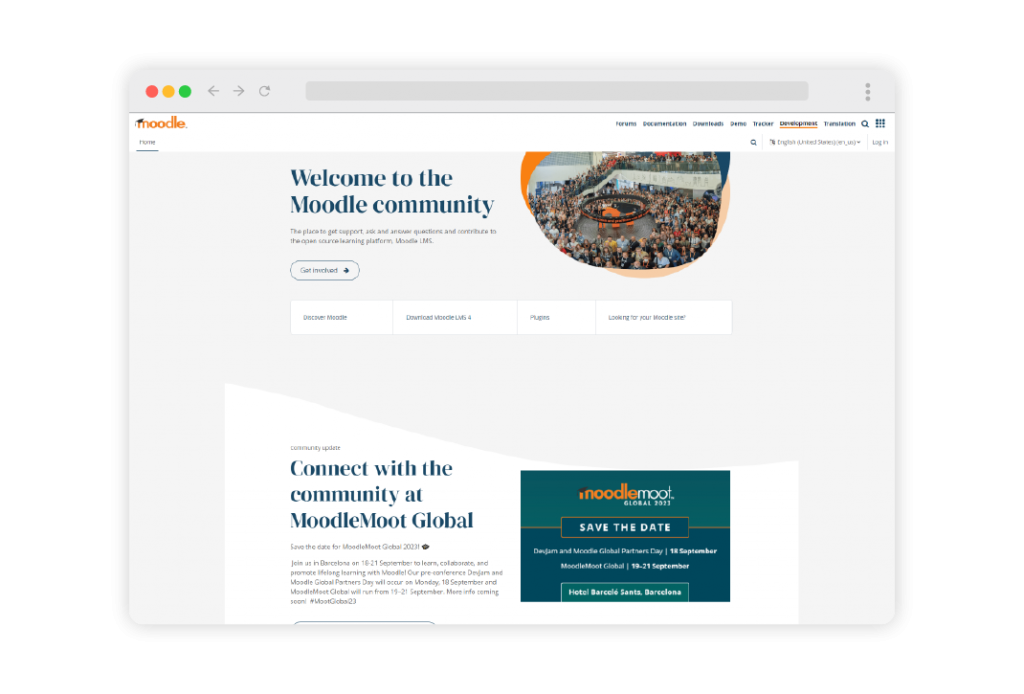 Moodle uses PHP as its programming language to create dynamic sites that are easy to use. The platform has been designed specifically for educators who want to create engaging online courses while also providing students with opportunities for self-study or group work in their own time outside class hours or school vacations. It's used by universities, colleges, K-12 schools, and other educational institutions around the world.
Engage old and new students with interactive chat rooms
RumbleTalk is a group chat platform that encourages real-time interactions between the teacher and students. It has been integrated with Moodle to create a unique new way to educate.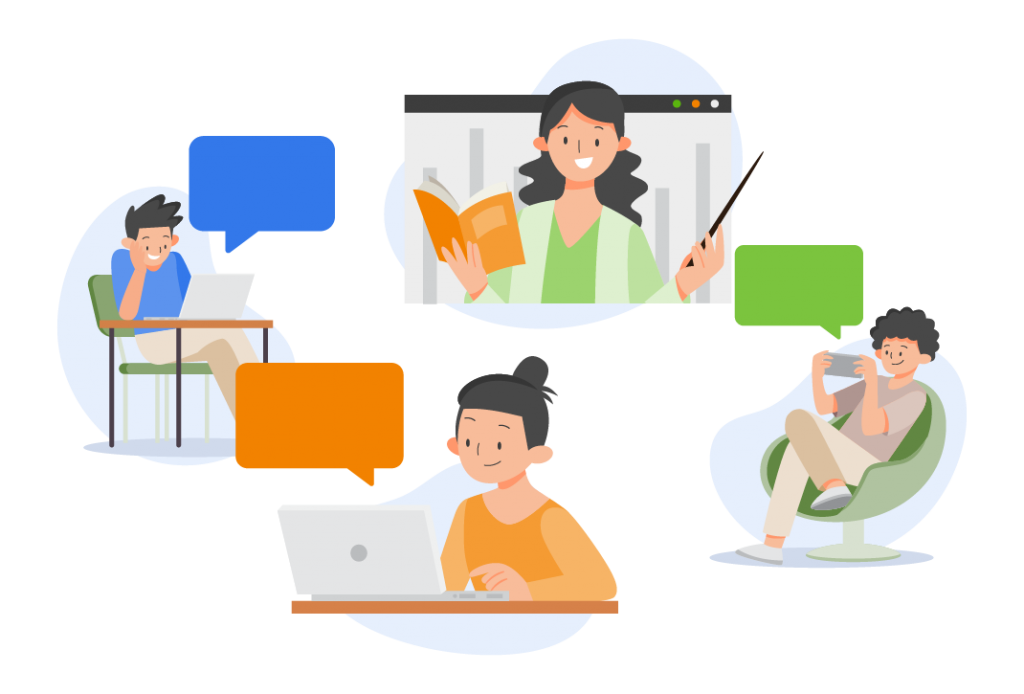 With this integration, you can now use RumbleTalk as an extension of your classroom for:
Scheduling online chats with students about their learning journey or other topics that matter to them
Using polls to ask about topics that need clarification or insight
Creating activities on behalf of students by asking them questions like: "What do you think about this topic?"
Learn how you can integrate RumbleTalk to Moodle: How to Integrate RumbleTalk To Moodle (Open-source learning platform)
Bring a fresh and innovative approach to learning and interaction through EdTech
RumbleTalk is a chat room that educators can use to teach, engage, and reward students.
RumbleTalk was originally developed for event companies, but it's now used widely by other niches such as the education sector. The technology allows teachers to create dynamic lessons using text or video content, along with interactive questions or quizzes. By incorporating these features into your course, you will be able to engage your students like never before!
By embedding a RumbleTalk chat room in your Moodle learning course, it's easier to make a connection with students. Educators and students alike will benefit from this new integration.
With EdTech platforms, educators can create a more engaging and effective classroom experience
Since Moodle is an open-source EdTech platform, you can integrate RumbleTalk into it. This means that anyone can use them to integrate plugins into the platform, and choose the features that best suit their needs.
RumbleTalk is a tool for students to use on their own time during class or at home, but it also has several features that help educators manage their classroom environments more effectively. For example:
Students can answer questions posed by teachers to build knowledge and understanding of concepts covered in class.
Teachers can create quizzes for students who need additional practice before an exam, test, or assignment due date. In addition, teachers can directly share these in the chat room and vice versa.
When you combine the two platforms, they make an incredibly powerful collaboration. Combined with Moodle's extensive capabilities and RumbleTalk's unique approach to online communication, it's possible to create a personalized learning environment that allows students and educators to interact with one another in real time. The integration of these two platforms also provides educators with a more engaging classroom experience as they can adapt their content according to student needs.
If you're from the education sector and want to know more about this new integration, then send us a message at support@rumbletalk.com.