How to embed a chat in a Moodle page?
First, log in to the Moodle website as an administrator.
Enable the Turn editing on setting.
Open the Moodle settings by clicking the small gear icon on your website's header. Under the Moodle settings, select Turn editing on. It will show an additional option, which is Add a block. Select Add a block to proceed.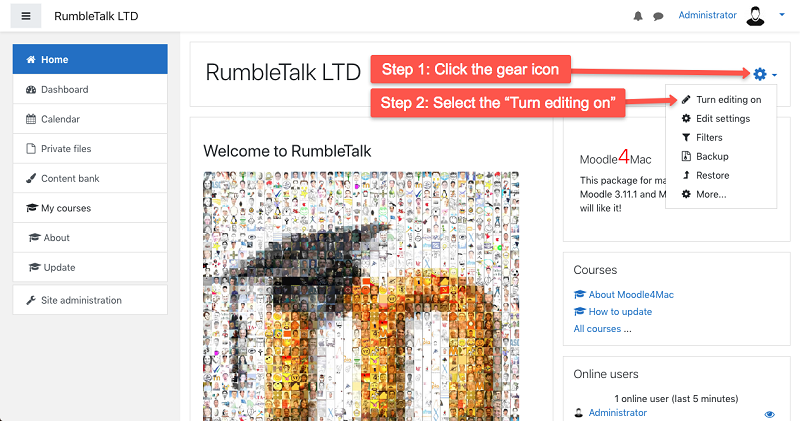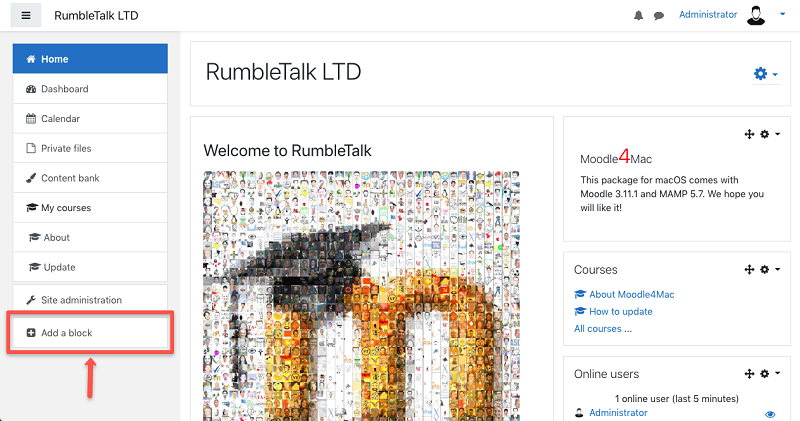 If this is not shown, click the menu list icon (represented by three dash lines) to show the panel for the menu list.
Click Add a block to show the available plugins.
Select RumbleTalk Group Chat.
After clicking the Add a block option, a pop-up window will appear, which shows the available plugins that can be used in your website. Find and select RumbleTalk Group Chat.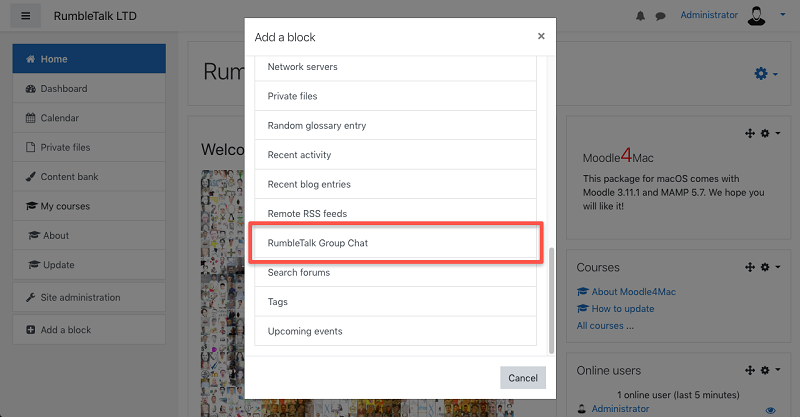 Open the RumbleTalk Plugin Settings.
Configure RumbleTalk Group chat block
First, open the RumbleTalk Plugin Settings by clicking the gear icon, which is on the right side corner of the RumbleTalk Group Chat block.
Second, click the Configure RumbleTalk Group Chat block to proceed to the plugin's settings page.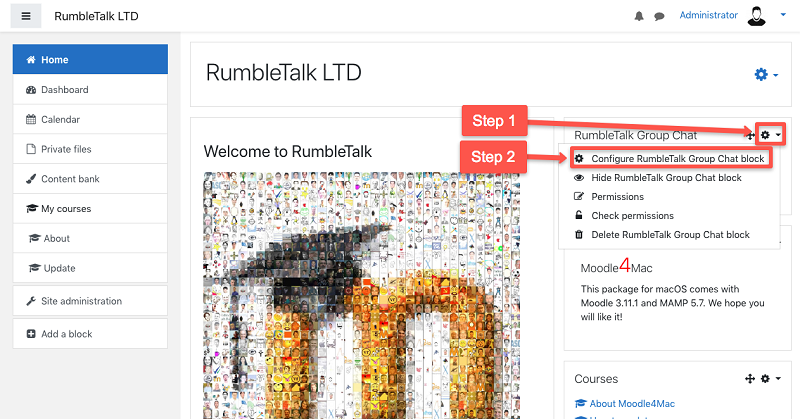 Put your chat's hashcode and click Save Changes.
Add the chat hashcode and define the height of the chat. If you leave the chat height empty, the default height will be 500px.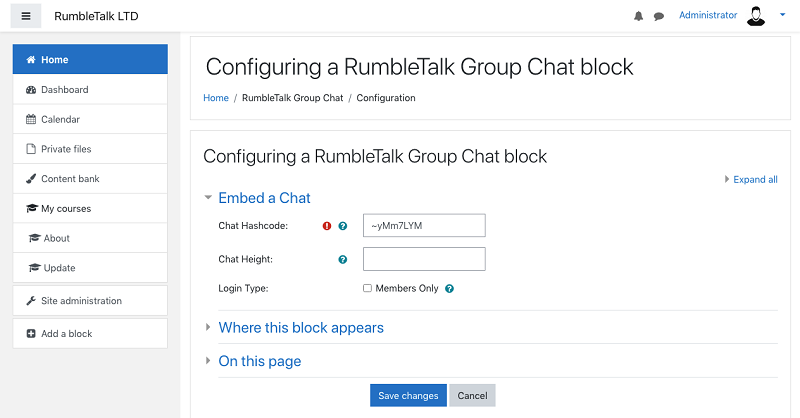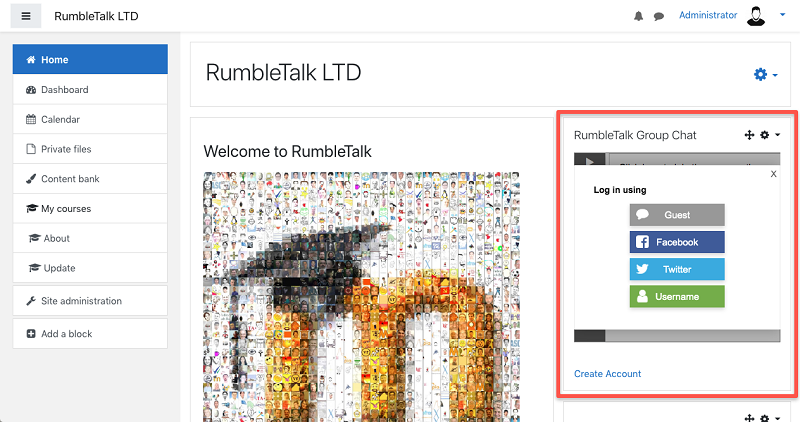 You're all set.
If you want to download the plugin, find it here. You can also check out this article for members-only chat on Moodle: How to make a "members only" chat in a Moodle page?