Is WordPress your preferred platform for website hosting? If so, we have a WordPress chat plugin that you can easily use on your WordPress website.
Because WordPress sites are customizable, plugins are available to assist you in elevating your WordPress website.
This guide will show you how to download the RumbleTalk chat plugin, how to use it, and what you can do with it.
If you're wondering how to integrate it into other websites or domains, check out this page.
Download and install the chat plugin
The RumbleTalk chat plugin for WordPress is simple to set up.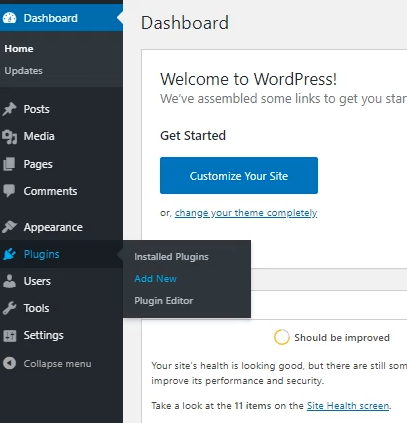 To begin, go to your WordPress dashboard.
Navigate to Plugins > Add New.
Type RumbleTalk into the search bar. Install Now should be selected.
Enable the plugin.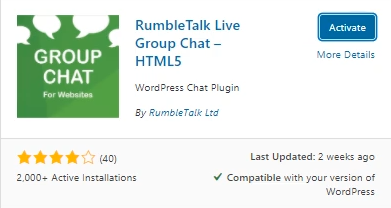 RumbleTalk Chat will appear in your WordPress settings immediately after activation.
Making use of your new WordPress chat plugin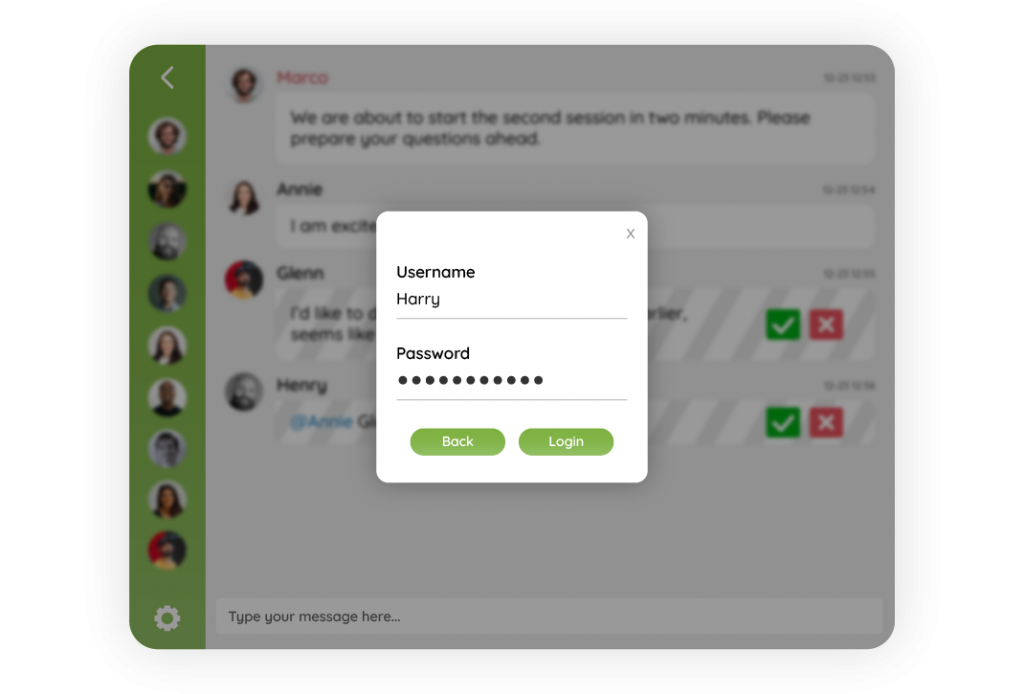 After that, you must configure RumbleTalk to use it as a chat. As a result, you must either log in (if you already have an account) or register (as a new user).
So, if you're a new user, make a new account.
You must provide the following information:
Email
Password
Password confirmation
Then, proceed to create your account.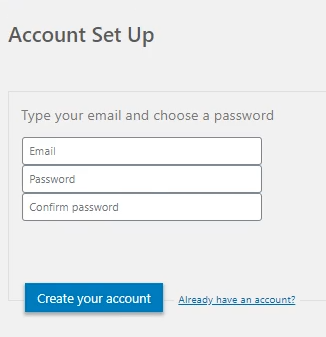 If you already have an account, go to the bottom right corner and click on Already have an account. It will take you to the Update Token configuration page.
Log in to your RumbleTalk admin panel, as instructed in the settings. To be redirected to the page, click the link above.
After logging in, click your profile name (which can be your username or email), Account Setting, and then the Integration tab.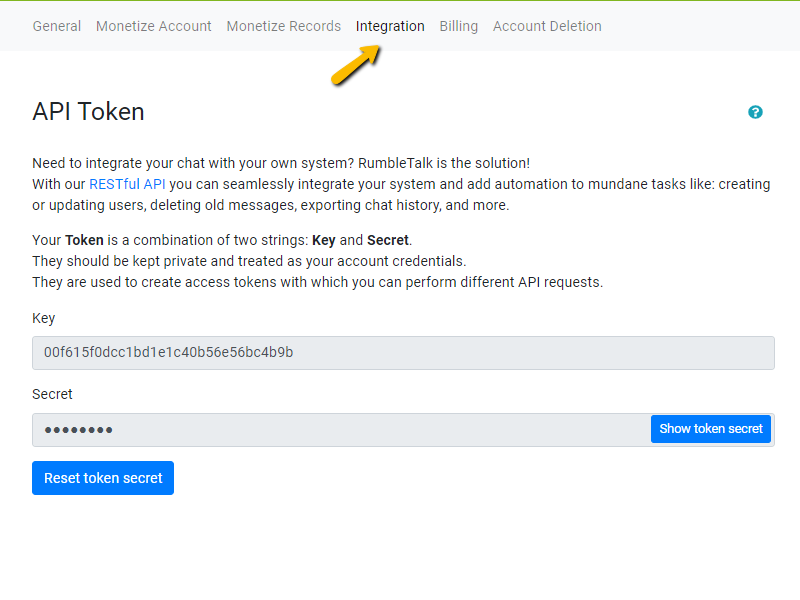 You will notice the words Key and Secret. These are required to update your token on WordPress. Paste them into your WordPress settings and save.
Your RumbleTalk chat should now be visible on your WordPress website.
The RumbleTalk WordPress chat plugin has several features
Set up automatic login for WordPress website users
Did you know that when your WordPress users use the RumbleTalk chat plugin, you can have them automatically logged in? Here's what you need to do if you want your users to be automatically logged in.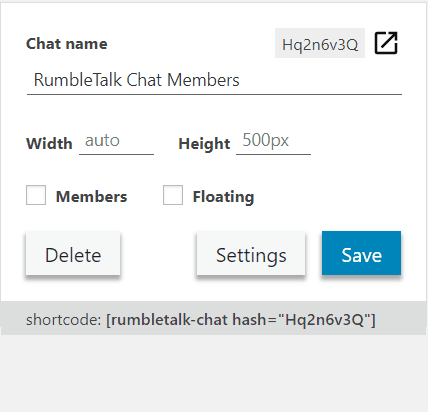 Navigate to the RumbleTalk chat plugin settings and select Settings.
Simply click the Members box, as shown in the example above, to enable the auto-login feature.
When your WordPress users log in, they can immediately begin chatting.
NOTE: If the settings aren't working properly, repeat the process and save.
Make chat moderators
Because there are so many chatters in one chat room, it's useful to have someone to assist you when you're not online. You can also set yourself as a moderator to gain access to all admin functions.
Here's how to use the WordPress chat plugin to assign chat moderators.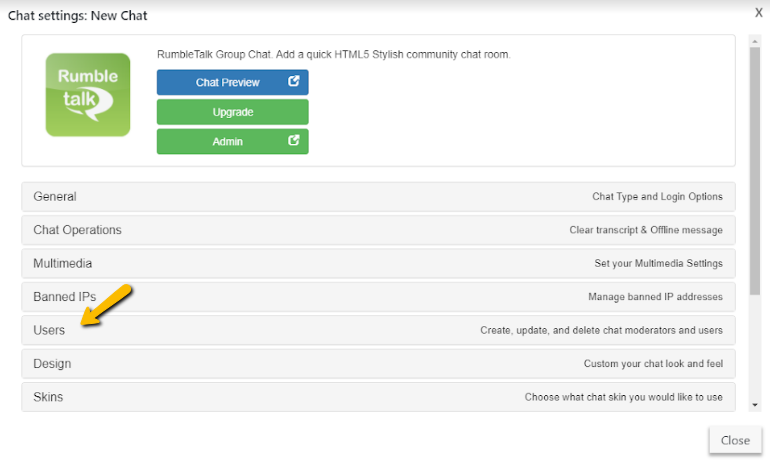 Navigate to the RumbleTalk chat plugin settings and select Settings.
Select Users.
Click Add new user.
Complete the form. To appoint a chat moderator, select admin with global access or admin for specific rooms only.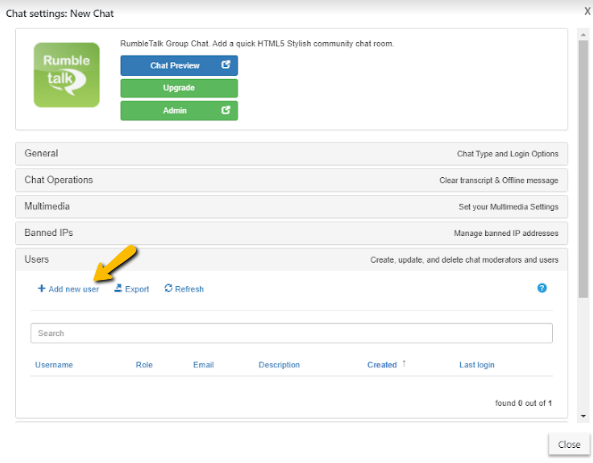 NOTE: Setting a user as admin for a chat room will allow other WordPress users from your database to automatically log in with the chat and set passwords only for the administrators.
With these simple steps, you now have moderators who can assist you in monitoring your chat.
RumbleTalk chat plugin for your WordPress website
RumbleTalk chat room is a plugin that integrates seamlessly with WordPress. If you're still not sure how it works, watch this short video.
Overall, RumbleTalk allows you to use all of the features available in the admin panel. Even if you're not using it in a browser, you can still take advantage of all of its features.
When you first use the chat plugin, you can try out the following features:
These are just a few of the features available, but there are many more when you use the chat plugin.
Try out our demo to learn more about the platform.
Contact us via support@rumbletalk.com if you are experiencing problems with the plugin. We'll be happy to walk you through the steps.