Internet radio is still alive! Since 2008, the number of people listening to Internet radio has increased significantly. According to Nielsen Audio, the traditional AM/FM radio audiences declined in 2007. However, another study conducted by Triton Digital found that nearly half of America's 124 million people, or 47 percent, still listen to Internet radio. Therefore, based on that, radio stations are still alive and booming. Now, they've delved into online mediums to give a modern and better radio listening experience.
How RumbleTalk gives a better online radio station experience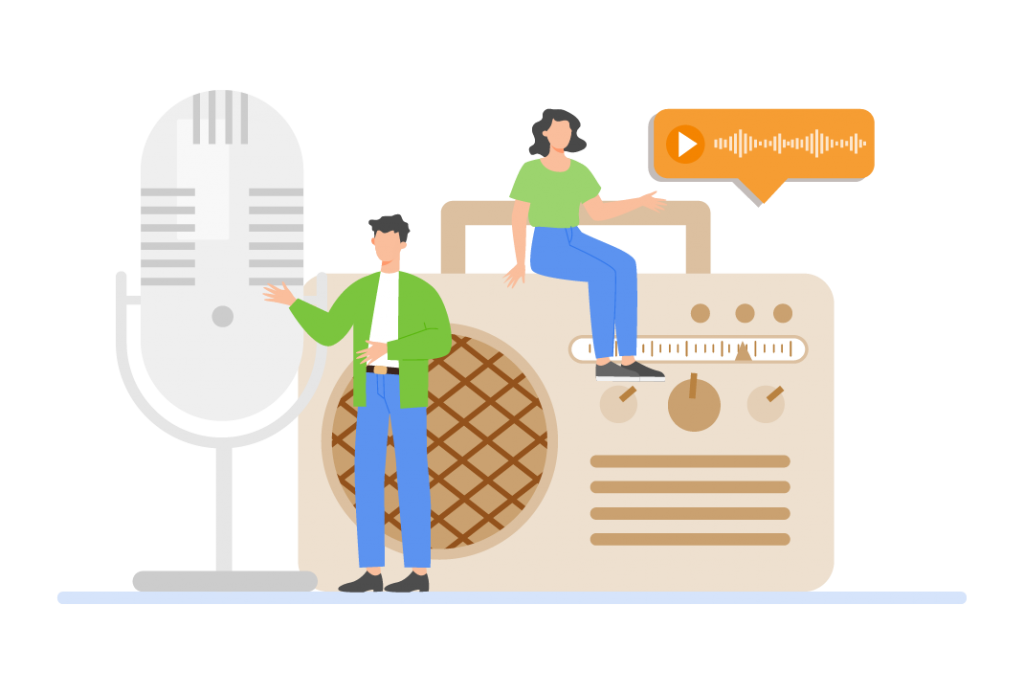 With an increasing number of audiences, the question becomes, "How can we create a better experience for our audiences?"
Based on data from the two leading research firms above, we must consider Internet radio stations as a serious digital medium for message delivery.
The power of Internet radio lies in its casual listening experience. This allows people to listen to it while doing other things. Chat rooms for radio stations will result in an interactive way of conversing between the radio DJ and the audience.
A statement from one of our happy clients
Take a look at RadioNOPE to see how their online radio show uses group chat. RadioNOPE is a rock 'n roll radio station that has been a long-time RumbleTalk customer.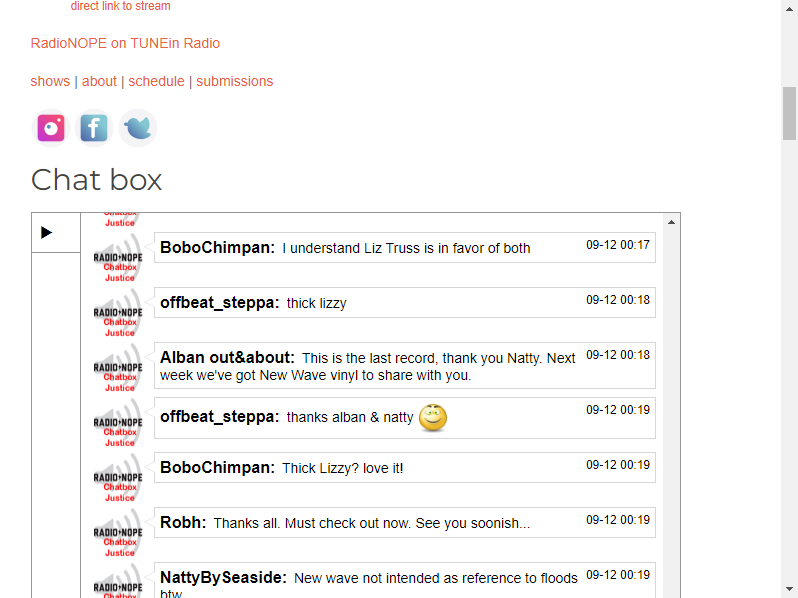 Their group chat is embedded throughout their website to engage listeners while they are on their homepage or the page of a specific show. Listeners can discuss the songs being played or interact directly with show hosts. One of their shows is Live from the Barrage, a popular Queens-based talk show.
Here's what Conan, the founder of RadioNOPE had to say about RumbleTalk's influence on the online radio station.
"RumbleTalk is an integral part of the RadioNOPE experience. As a 24/7/365 streaming radio station that is heavily curated, the dialogue between station and listener is vital.
Whether it is as simple as a listener asking (for) information about the song that is playing, or just the shared experience of listening to things together, the chat takes RadioNOPE a cut above algorithm-driven experiences like Pandora and its ilk, and the interaction has an extra level of engagement and surprise behind throwing on a Spotify playlist or putting a library on "shuffle".
This is true of the music shows, as well as the talk shows on the station, none more so than with the station's flagship show "Live from the Barrage", where listeners react to the hosts, guests, and each other with a special lexicon of in-jokes and phrases derived from the show itself.
RumbleTalk is how we elevate a simple website into one of the most carefully curated and awesome listening experiences on the Internet."
Selecting a radio station group chat
While there are numerous live group chat options available, you should select one that can perform at the very least the following functions:
Mobile responsive and friendly
Can deal with a large number of viewers and chatters
Sending and downloading multimedia files
The final point on that list is critical to your radio's professional appearance. You don't want to have to direct your customers to a third-party website or app to participate. Consider having your listeners call your station instead of a third-party app.
Because you'll be including this chat on your website, you'll want it to be customized to look good. RumbleTalk's live group chat room provides options for both novice and experienced web designers.
Why radio stations should choose RumbleTalk
Radio stations chose us because of the platform's simplicity and moderation tools. Now that we've added new features to our array, it's a no-brainer that RumbleTalk is one of the best group chat rooms to use for your radio station.
Visit RumbleTalk's website for more information, to try out a demo, and to begin a 7-day free trial. You may also send us a message at support@rumbletalk.com for a free live demo.