The pandemic has changed the definition of what is normal in many facets of our life. But it would be difficult to deny that our social life has been most adversely affected. Networking has also evolved, in addition to the disruption of our hangouts with friends and family reunions. Virtual events have become commonplace. They're also probably not just a craze brought on by the pandemic.
Virtual events have demonstrated they have a legitimate role in our digital plans. The solution saves costs, unnecessary environmental pollution, and brings together professionals from around the world.
Cost-effectiveness of virtual events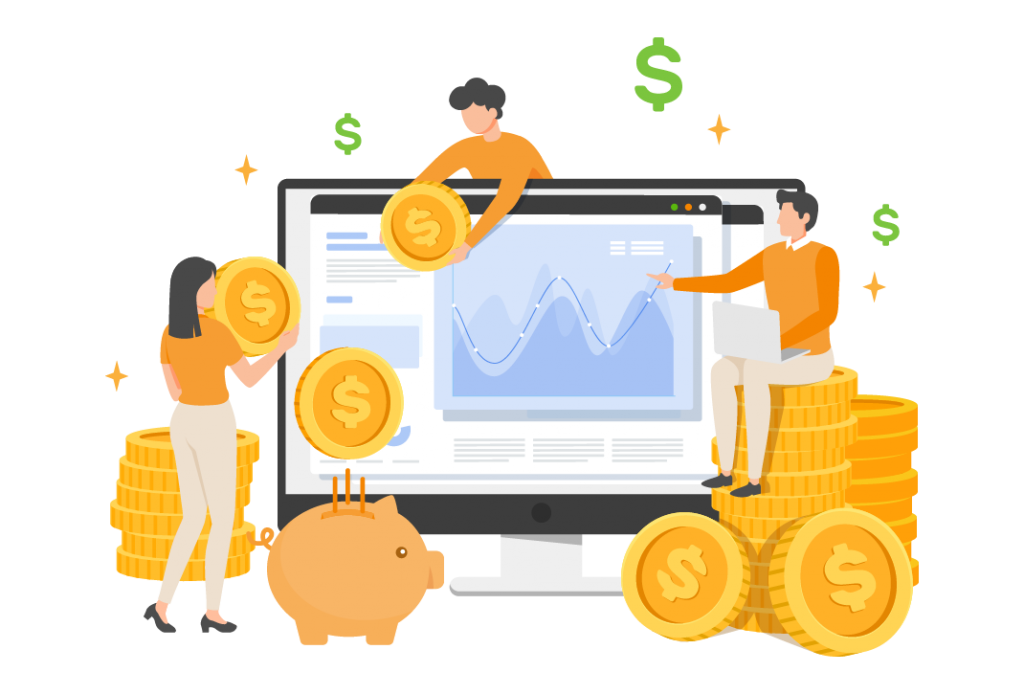 Virtual events allow organizers to save a lot of money because they don't require renting a physical venue, planning catering, or paying for travel. Giving in-person participants a memorable experience earns rapport but drains your budget.
Using virtual venues that can offer 2D or 3D navigable experiences costs a fraction of the price. Also, the money saved may be invested in solutions that help create a more efficient, well-rounded online event.
For instance, hiring better speakers to bring more value to the event (who incidentally might also agree to speak at your virtual event at a reduced price). As a result, your bottom line is smaller and costs are lower.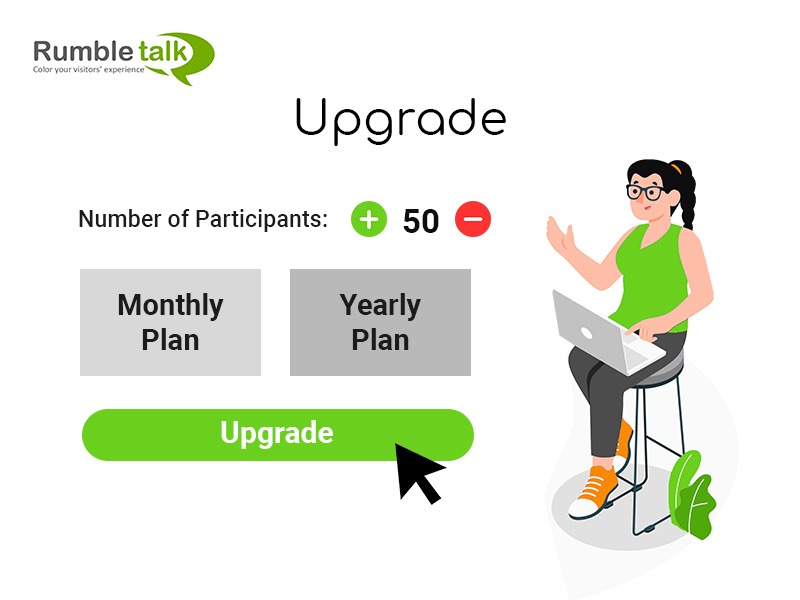 Studies claim virtual events save exhibitors and sponsors nearly 65% more than physical events, assuming the organizer's fee remains the same.
Increased audience accessibility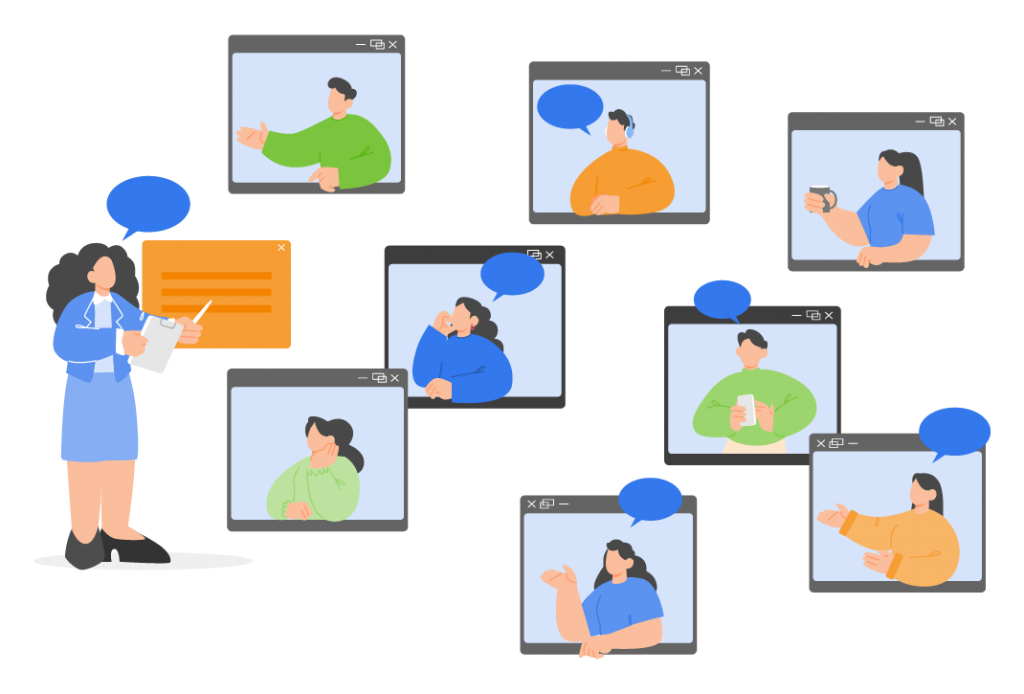 When the world began to shift toward remote interaction, opportunities for reaching a more geographically diverse, international audience arose.
Event organizers reported a significant increase in overall attendance by allowing online access. Some are claiming a nearly 70% increase.
For example, RumbleTalk and Dacast have partnered up to create a live stream with chat. Dacast serves as the broadcasting medium, while RumbleTalk provides the communication aspect.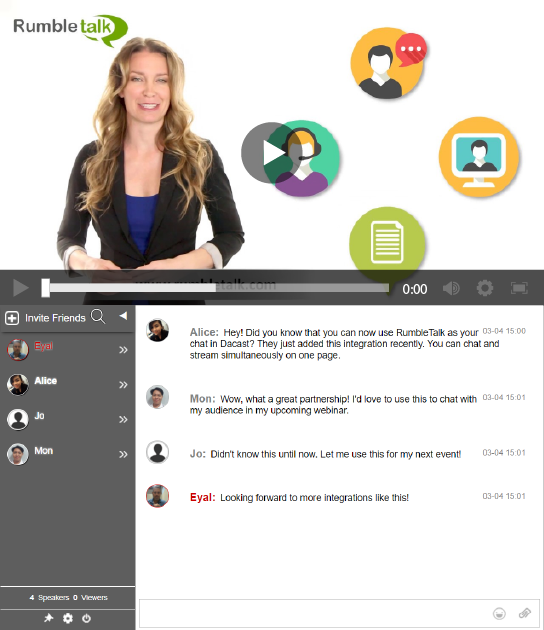 The target audience has expanded. Those who previously could not attend events due to budget constraints or precautionary measures can now do so using any device, anywhere.
More data points are available
At virtual events, every step of the attendee and exhibitor journey, including interactions, meetings, content consumption, and more, can be tracked in great detail.
This data provides critical insight into customers' needs and preferences, allowing for a more complete picture of their profile and the recording of changing needs.
For instance, RumbleTalk allows users to export the chat transcript and the user list. This helps to gather important data that the organizers can use for future events. This can be statistics, customers' preferences, etc.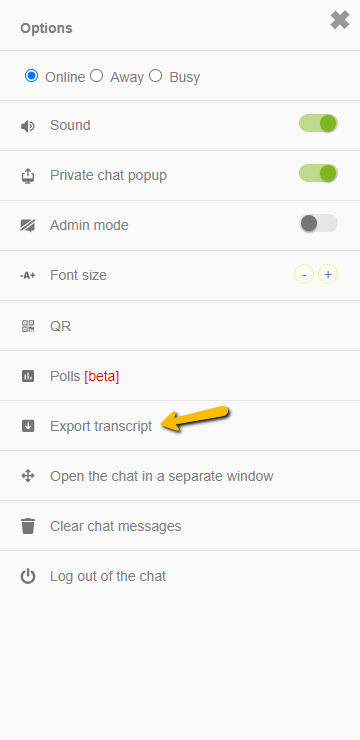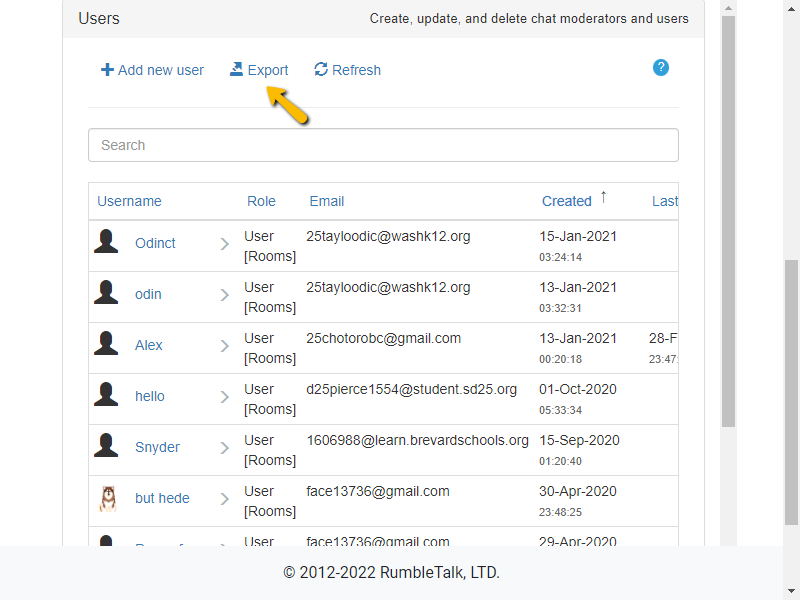 According to a research by ExpoPlatform, the average number of data points for virtual attendees has increased 20 times when compared to in-person events, reflecting the massive amount of data available for organizers to analyze in depth.
Not everyone wants to keep attending Google Meet or Zoom events indefinitely. After being isolated, it makes sense that many of us would prefer to meet in person during the initial post-pandemic days. That's why it is critical to developing a hybrid strategy that includes both in-person and virtual elements early on.
Putting together hybrid events to increase engagement
We recommend hosting an equal number of in-person and virtual events. Virtual events are not going away because of their convenience and cost-effectiveness. Similarly, in-person events provide a level of social interaction and comfort that many of us can't find in online spaces.
However, we also recommend hybrid events, which combine elements of both solutions. The following elements are present in hybrid events:
Two audiences: a live audience and a home-based, live-streamed audience.
Real-time interaction between the physical audience and the online audience.
Broadcasting that is user-friendly for all attendees.
A framework that does not give one audience type priority over the other.
We adore hybrid events because they genuinely prioritize the audience. Hybrid events, in our opinion, are the ideal way to combine the scalability of virtual events with the closeness and community of in-person events. For this reason, it's advisable converting your live events into a dual model that serves both types of audiences.
Read more here: What is a hybrid event and why is it the future?
Adapting to the "new normal" through virtual events
Although we are aware of the "new normal," we still need to get ready for it. As things stand, a hybrid approach that mixes actual in-person events with online ones may be the best course of action.
Virtual communications and events may be your key to expansion in 2022 and beyond. Yet keep in mind that the standard has been raised. The time of straightforward one-way events is long gone. In the future, if you want to host virtual or hybrid events, make sure everything goes according to plan.
Create impactful events with RumbleTalk chat platform when you sign up! Send us a message at support@rumbletalk.com and we'll give you a free demo on how you can fortify your events.