When you have a business, you always think of growing and promoting your product or service. We are pushed towards marketing like an advertisement, social media promotions, and product websites. But what if you're creating that page on your own? Being a one-man business is tough. That's why we've added a new feature at your expense. We call it "Pages" and it works as a minisite.
We're not saying that this only works for a one-man company. It can also be used by individuals who are not really talented in using computers. You can use this mini website any way you like.
What is a minisite?
You may have heard about websites, but have you heard about this so-called minisite? Well, if you combine mini and website, you get minisite. A minisite is a mini version of a website. Usually, a minisite is a page describing a product, company, or service.
So, now you can create your own "CHAT" page in the cloud.
Is a minisite for you?
If you're a small business owner, you can consider making a chat page for your site. This can include a few details about your company, what you do, what your product is all about, how you started, etc.
Creating your own minisite (page)
In this section, we'll show you the steps you need to know in creating your own miniature website. You'll be surprised at how easy it is!
First, you need to register to RumbleTalk. Just go to our website and click "Sign up."
Second, on your admin panel, you will see "Pages." Click that and you'll be redirected to another page. This is what we call a minisite.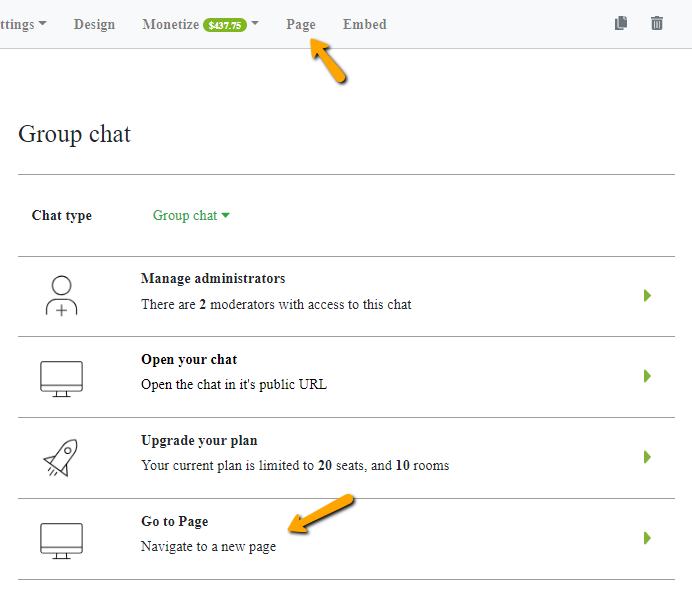 Third, set it up any way you like. We've designed a default template so you won't have any problems on what you'll put on the page. All you need to do is change it accordingly to your product or service.
Elements that you can change
Profile and header image – You can choose photos that suit your service or product best. The header image is limited to 500 KB.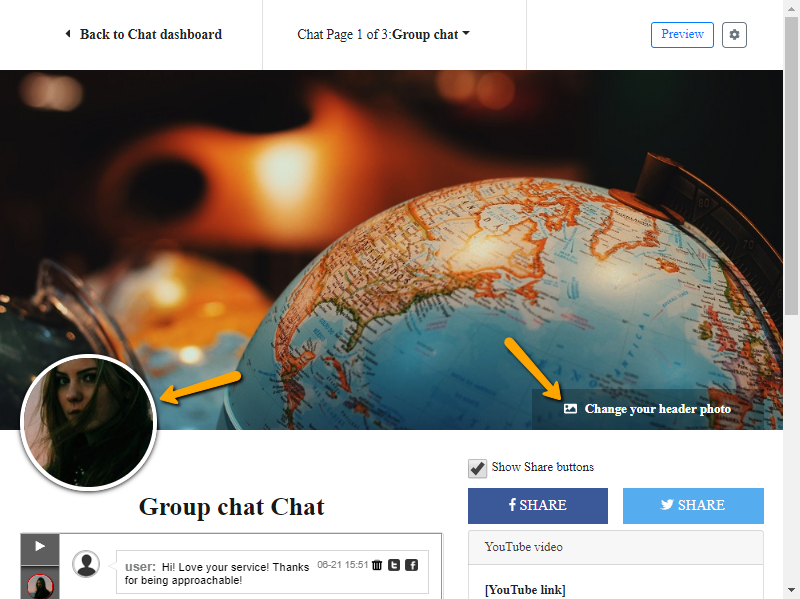 Share buttons – You can choose to show your social media share buttons if you want to. If not, you can just uncheck the box.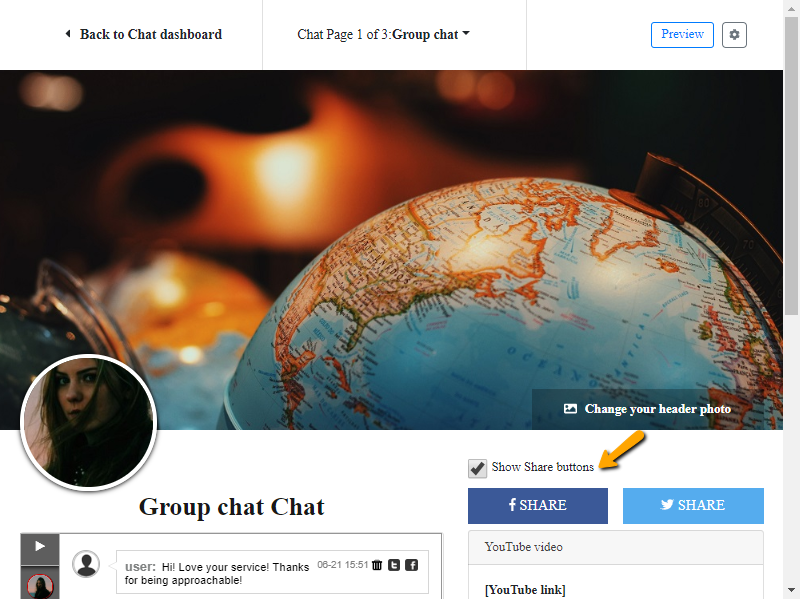 YouTube link – You can upload a video about your product and post it on YouTube. Then, you can put the link on your page so your customers can watch it.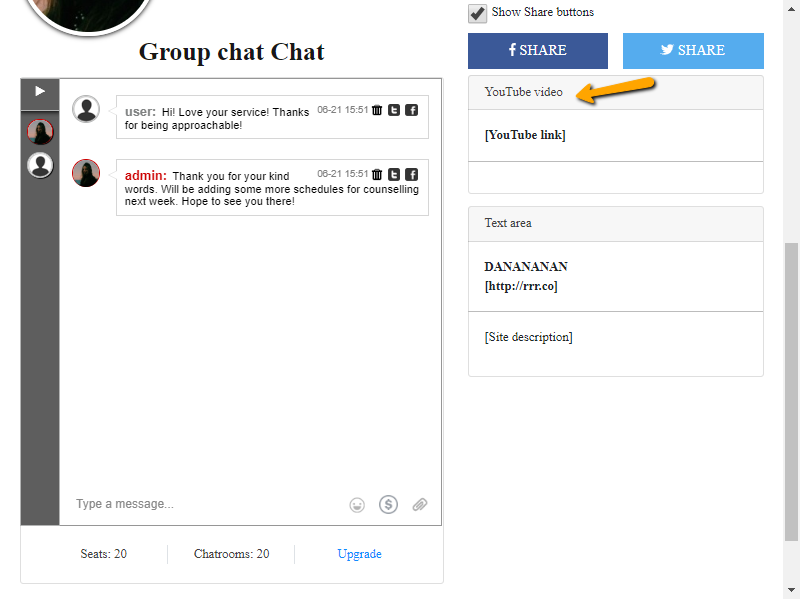 Text area – You can put a site description in this area. This all depends on you. Unleash your creativity and writing skills and let your customers know what to expect. Add some flair and add additional links to visit.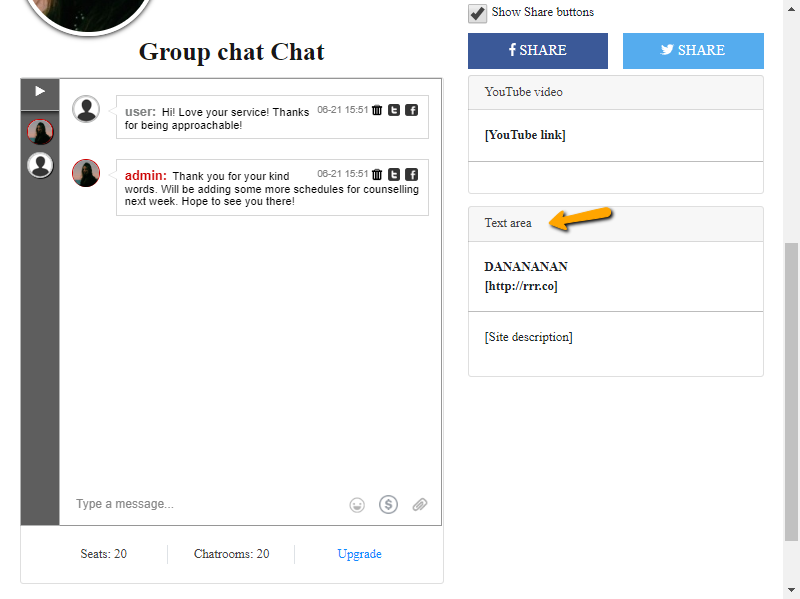 Chat area – This is something that's unique to RumbleTalk. Your minisite shows your chat. This is the pro of an online chat service. Admins and members alike can use the chat room to communicate. To adjust the settings of your chat room, just go back to your admin panel.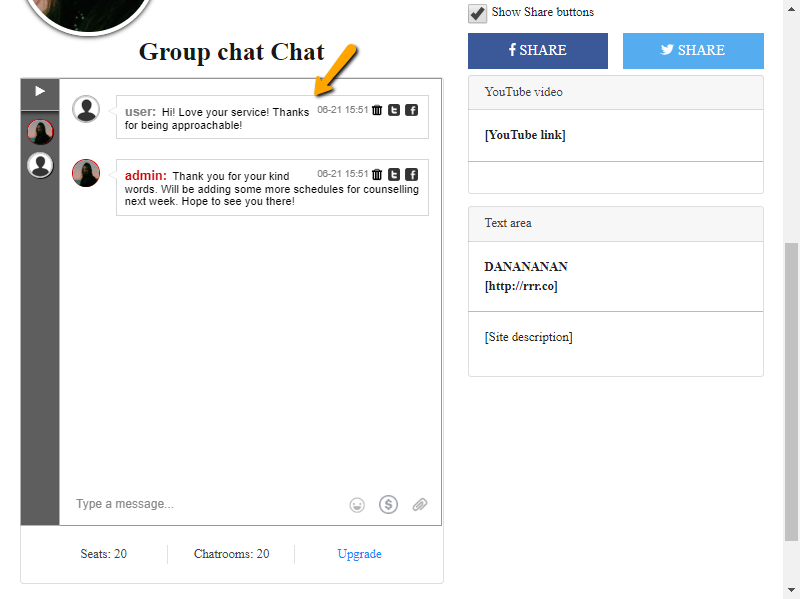 See how it all goes smoothly? We've created the Pages feature because we'd like to help small business owners and even individuals who just want to make a website without all the hassle of making one.
Miniaturize your promotion
As minisites are the latest trend in marketing, you should use it to boost your marketing. This goes for your audience reach, impact, and overall promotion. With the right tool and solution, you might just be the best in the market.
When you're at the top position, don't forget who helped you get there! We are always enhancing our features and improving our service. If that's good news for you, then follow our blog for more news and updates. You can never go wrong with reading and being informed!
Go to our website and read our articles. Also, follow us on our social media pages (Facebook and Twitter). We publish articles every week. That way, you'll never miss anything! If you have questions, then feel free to message us. In addition, you can connect with us on our support page. Send us your comments and suggestions. We'll cater it one at a time. We hope you register and see you in the next blog!