So, you've decided to go towards a virtual event for your show. Virtual events use various software and platforms that have several features, but not all include a group chat tool. These platforms usually have a video chat option and exhibition stands/showrooms where participants can enter. Then, there are videos and how-to's about the topic. It's a one-way connection.
Now, you're thinking, "How can I interact with all of these participants if there's no group chat?" Here are some examples of how a group chat is a must-have for virtual events.
Engagement between attendees and exhibitors
In-person events allow face-to-face interactions. In a matter of minutes, questions and inquiries are answered. This can still be achieved with virtual events. Even though people are not meeting personally, when there's a group chat, participants can also enter the community and ask questions.
Not only does it create instant connections, but a live group chat can also put them at ease. This is as if they're talking to real people. If executed properly, group chats are a great way to capture your audiences' attention and get their questions answered quickly.
Drive traffic to your virtual event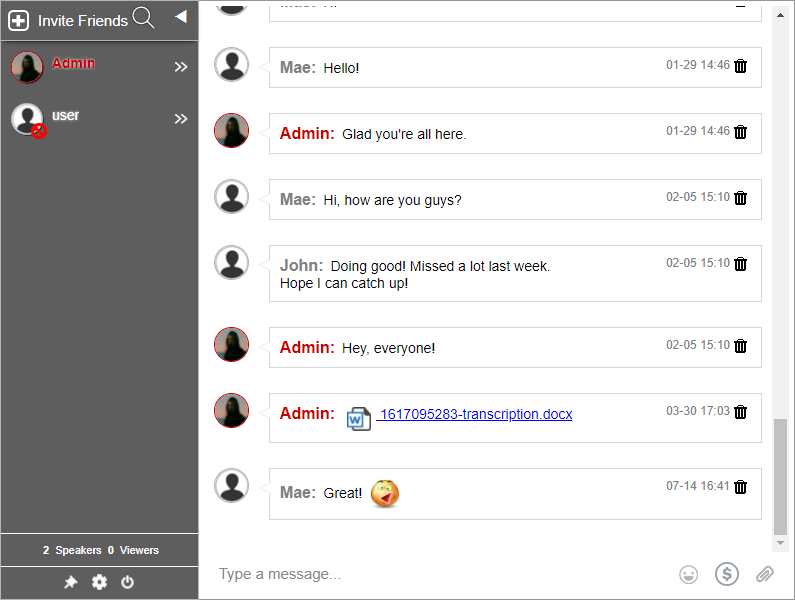 A group chat will drive attendee engagement and interaction, making them more likely to stay in exhibitors' showrooms. When participants see the number of showrooms, they might get overwhelmed. However, if they see a group chat, they are more likely to interact with exhibitors and other participants who share the same interests. The more people in the group chat, the more attractive it is for newer participants.
In the exhibitor's point of view, when they see people flocking in the group chat, it means that there are visitors interested in them. The more traffic there is on your virtual event, the more that everyone will gain, e.g., content, page views, networking, etc.
Gather leads and open up networking opportunities
When you throw a group chat in the mix, networking in virtual events is so much more alive. A group chat can connect the following: exhibitors, attendees, and attendees to attendees. Most of all, participants are allowed to watch and enter which showroom they want. Therefore, there are greater odds that those attendees who enter the group chat will have the same interests. Starting conversations in a group chat leads to valuable business opportunities.
In open communities, public discussions, and podcasts, they commonly use a group chat. RumbleTalk is customizable and flexible. So, it's up to you what kind of chat you would use for your virtual event.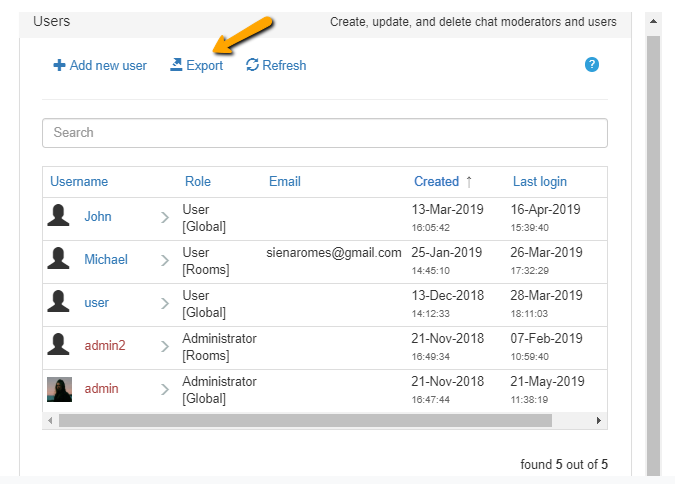 You can export the user's list so you can get the participants' contact information. If they filled this out at the start, it will be easier for the exhibitors to contact them. Usually, emails will be available. If the participants logged in via social media, they can also reach out to them on those channels.
How can you set up a group chat for virtual events?
To set up your group chat, it's easy when you have RumbleTalk.
Register an account on the RumbleTalk website. If you already have one, then just log in on your admin panel.
On the admin panel, go to Settings > General & Logins.
Hover over to Chat Type and select Group chat.
The group chat allows interaction with anyone logged in. This is a public chat that allows participants and exhibitors to talk. Since the login options do not default to all options, you have to set it up so that anyone can join in.
Go to Settings > General & Logins.
Click Login Options.
Select all the available login options so anyone can enter the chat room.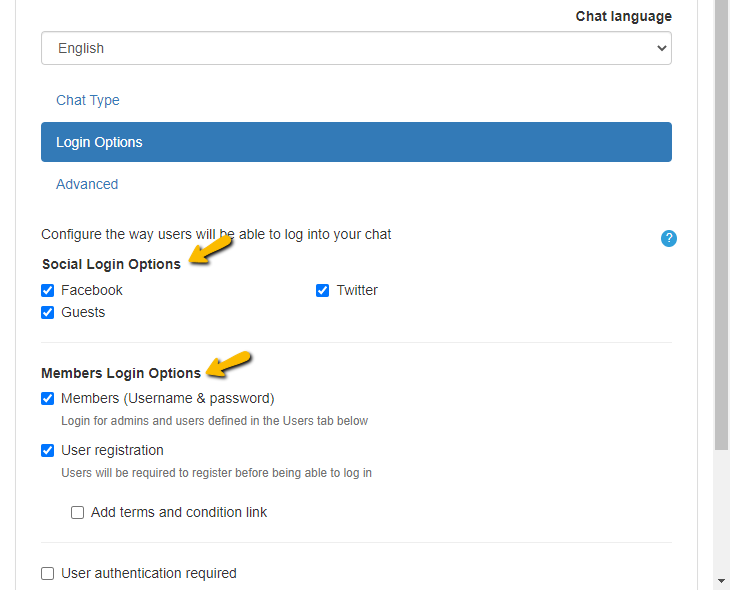 NOTE: For the User authentication required option, a developer will need to set this up. Membership websites wherein there is a userbase use it for integrating their members. You need Login SDK for this. To know more about it, you can go here.
Advanced moderation for virtual events
If you want advanced moderation for your virtual events, then try the moderated chat. The moderated chat lets you pre-approve messages before they are sent in the chat room.
Admins act as moderators and they choose which messages are appropriate for the discussion.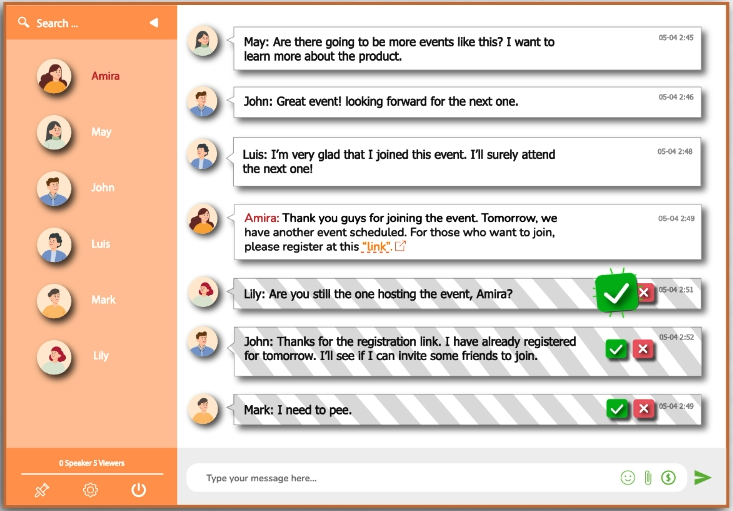 Usually, for conferences, job fairs, and closed discussions, they use the moderated chat.
The more interactive tools that you have on your virtual event, the more impactful it will be. By incorporating a group chat, the audience will leave your event feeling satisfied.
There are other features available on RumbleTalk if you use it as your group chat platform such as InTEXT keywords, full CSS capabilities, media sharing, etc. You can find all these and more when you visit the Features page.