Since information booths are so important to physical conferences, having a live chat on your online conference can replace that. With your technical team, they can assist participants in using the virtual tools. A live event chat helps that make accessible.
When you have a live event chat, you can immediately answer questions that might come up. Contact forms or emails are too slow and take up time. A live event chat is real-time.
For hosts, participants, and speakers, a live chat makes any event complete. Hosting an online conference with only contact and email forms is lacking. In a virtual environment, a live chat makes any event attractive.
Take the booth online
In conferences, it's not really about the speakers. It's the personal interaction between vendors and participants at booths. It's also creating connections through networking.
This has always been the highlight of these events. Since you can't replicate the booths, you can use the live chat to create a similar experience.
Instead of going to the actual booth, participants can start chat sessions with individuals, topics, or businesses. This can be set up with multiple rooms within a live conference.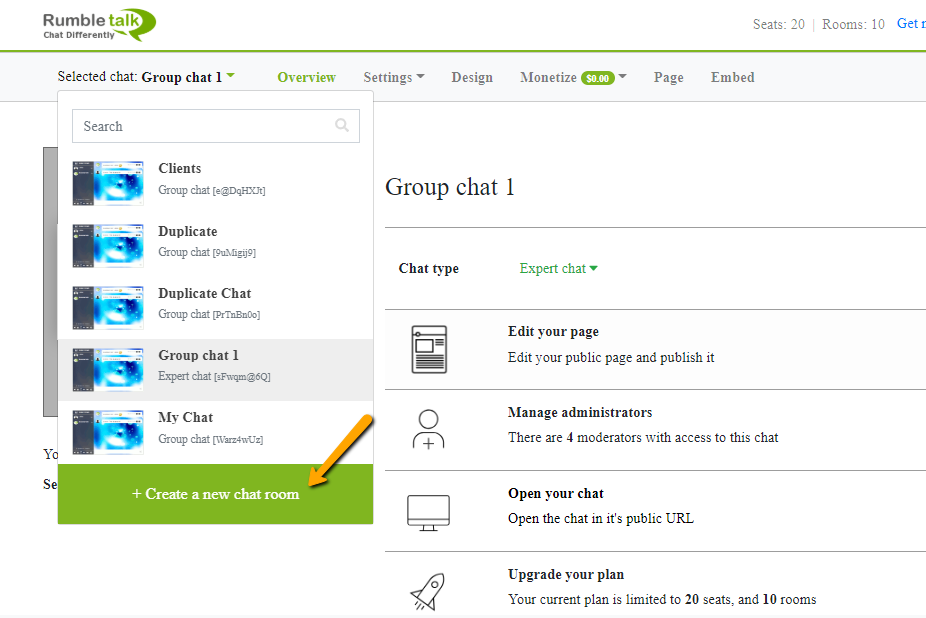 Another thing that can be done is to set up a page for each company or individual. When their name or icon is clicked, it will redirect to a page that includes the live chat.
Live event chats are private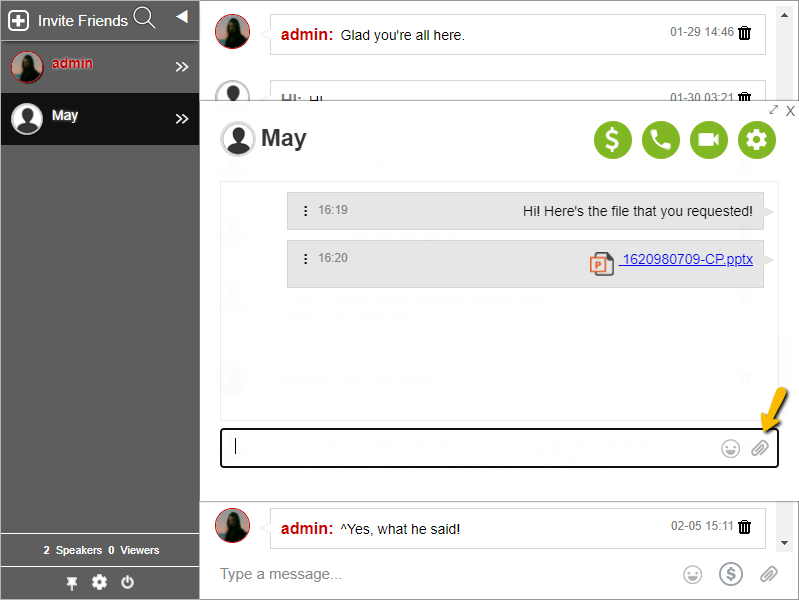 Not every conversation is appropriate for a group chat. Therefore, the live chat can also serve as a private chat. This replaces the private talks and networking that are present in physical conferences.
Participants can use the private chat to start a one-on-one conversation with a representative. These representatives can then take over and convert these participants into customers.
It's always important for private settings to have privacy, but even more so at conferences. If one booth is from the medical industry, then privacy is crucial for them. An online conference with a public group chat is good, but one that has a private chat is even better.
Having a live chat can increase your sales on your online conference
Chat representatives can make use of the live chat to convert visitors to customers. A good practice is to collect users' contact information for follow-ups. After that, you can send promotional material and newsletters to these leads.
Why did you use a live event chat for your online conference? It's not just about connecting with your audience. You're also looking into gaining new customers.
With a live event chat, you can make use of the chat to convert leads and increase your sales. That way, the use of the chat does not end when the online conference ends. It extends its use through follow-ups.
In-person conference versus online conference
In some ways, a live event chat is better than in-person conferences. A chat transcript is automatically generated when the chat is ongoing. There's no loud noise that's present in physical conferences and no crowding.
Since contact information is saved, a company can just export the users' information.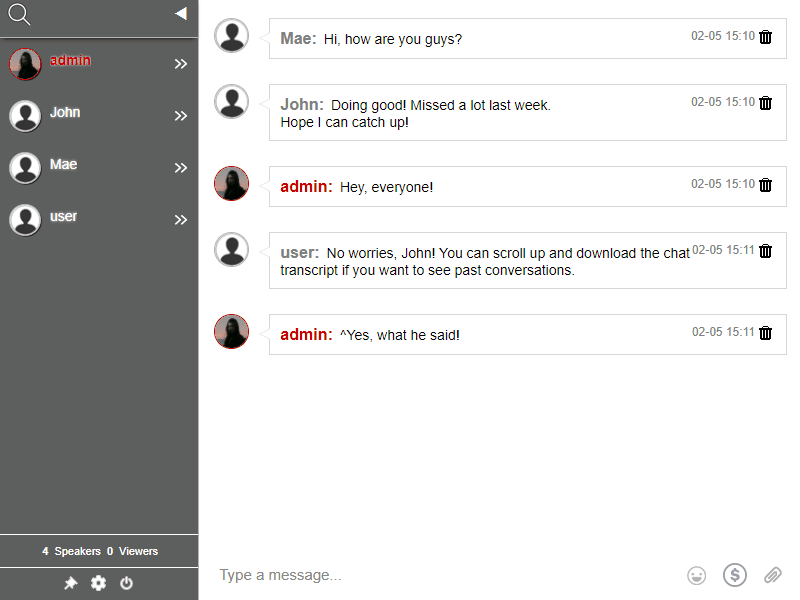 Another advantage of having a live chat is that multitasking is easier. A participant can go into multiple chat rooms and chat at the same time.
Similarly, an individual or business on the other side of the chat room can do the same. Multiple conversations are held at the same time. One representative can handle multiple chats with no downtime.
So, what are you waiting for? Sign up today and get a live event chat for your online conference!