How to upload images and files?
---
1. Log in to the chat.
Click on the paperclip icon in the message area.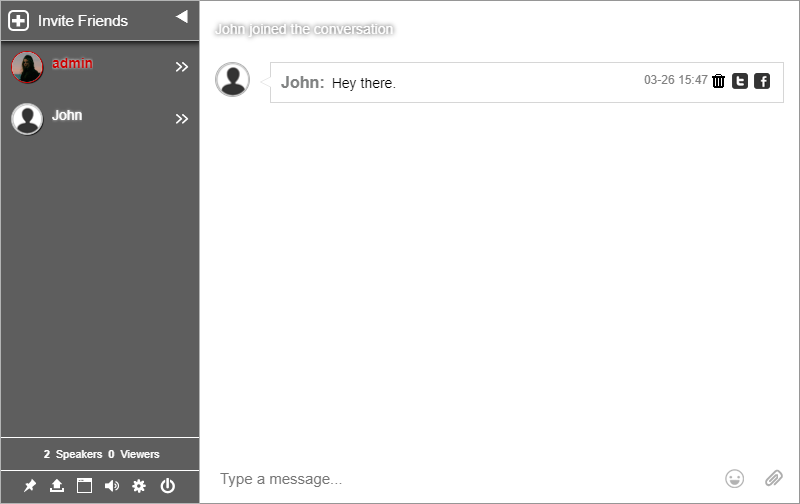 ---
2. Click on the 'Upload file' icon.
This will open the browser's file selection dialogue.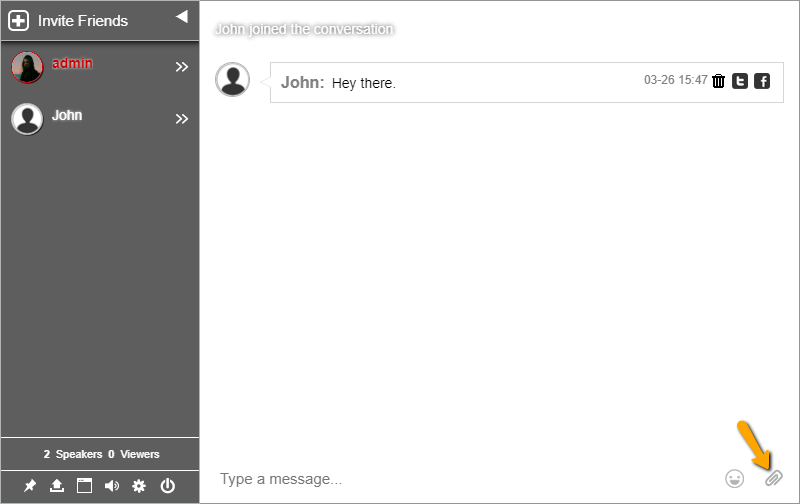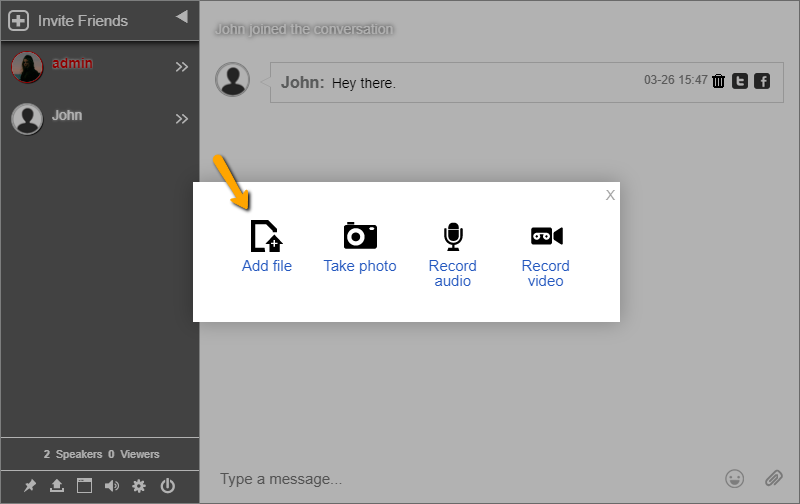 ---
3. Choose the file to share.
Then click 'OK'.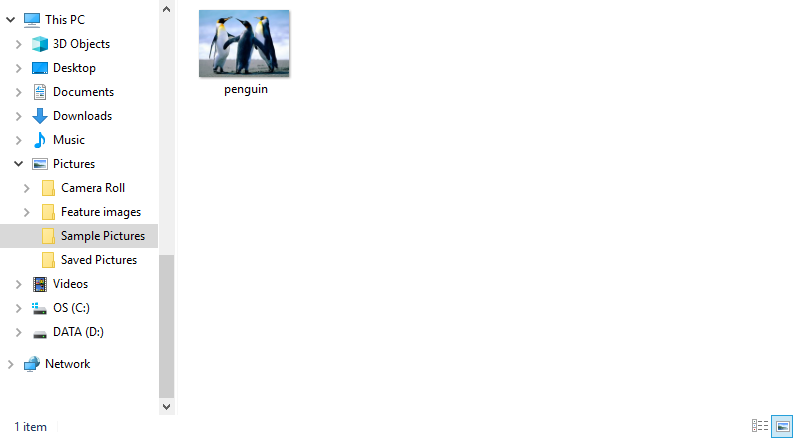 ---
4. Your file will appear in the chat.
Images will appear in the chat window, documents will appear with a download link.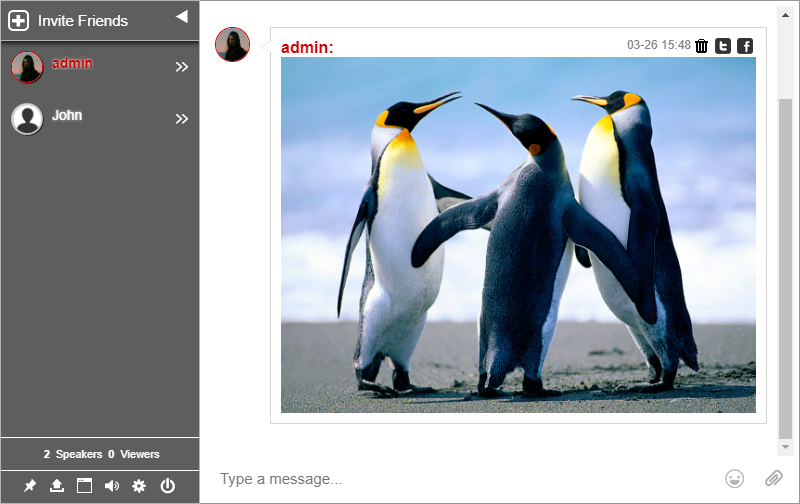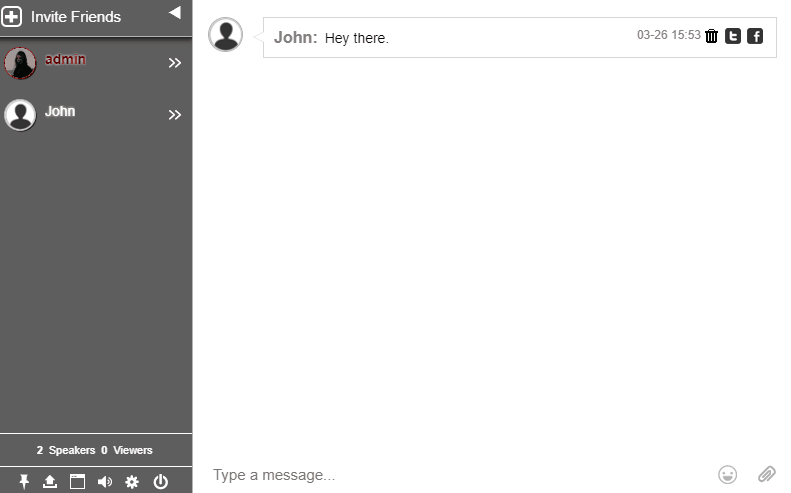 Here's a video showing the different file types that you can attach in the chat.