You've got a great idea, or your service is becoming increasingly popular.
You want clients, and to convert your visitors into that, you need something that'll entice them. But how do you get them excited about your business?
If you're new to online marketing or are just struggling to get results, this post will help you develop foolproof strategies to turn your audience into customers.
5 foolproof strategies you can try out for audience conversion
Understand your audience's needs and wants
When you understand your website visitors, you can create content that addresses their pain points and helps them solve problems. You can also create an environment in which your visitors feel comfortable—one where they know that they can trust you to deliver what they need in a way that makes them feel valued.
But how do you know what those needs are? And how do you make sure that your content addresses them?
Some of the action plans that you can do is to integrate a review system within your website, a space where your audience can gather feedback from real clients, and create feedback of their own. You can also leave a private review box so clients can email you with their concerns. After every trial, purchase, or inquiry, you can also send them a link to a poll or survey. This way, you get to directly ask them for feedback, which adds a personal touch to the user experience.
Make it conversational but straightforward
While there are many copywriting tactics you can learn to increase sales, we found these to be the most essential components of making your copy a "call to action" that actually works. For example, using words like "this" and "that" is good. Using words like "calls to action", "what", "if", etc., don't work.
In other words, the less grammar and structure we used, the more we found people would quickly turn away from our content instead of looking for ways to solve their problems. Your mileage may vary, but give it a shot, if you're struggling with getting prospects on your landing page or through to your offer page.
Know the purpose of your online chat room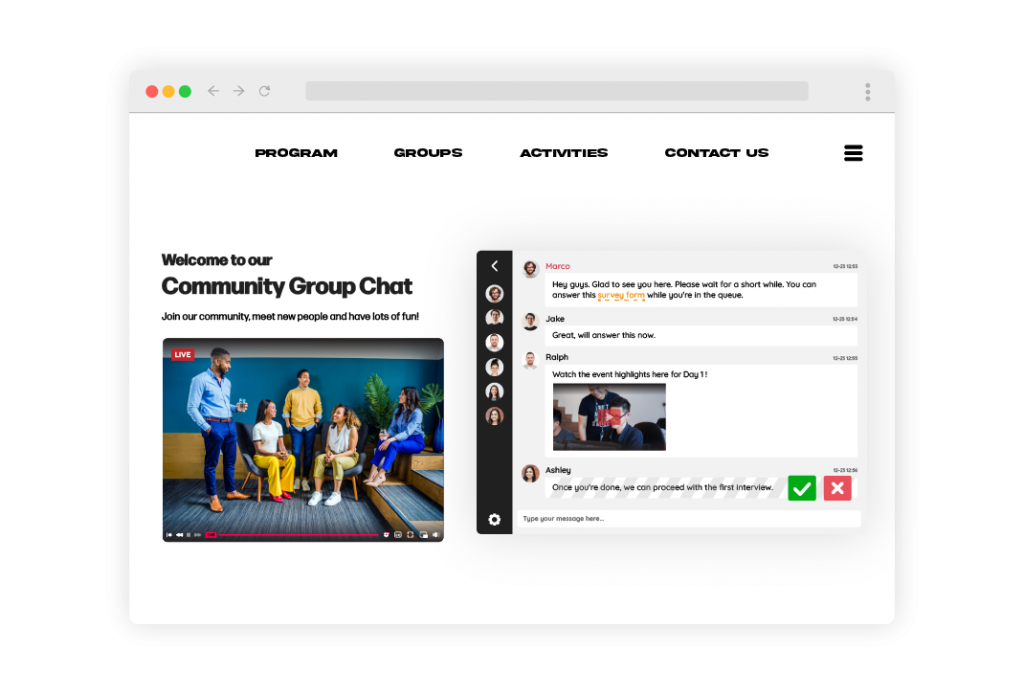 For example, if you're trying to reach a group of college students interested in technology, their needs might include:
An easy way to find information about new technology products and services.
An easy way to compare products and services so they can choose the best option for themselves or their families
Accessibility through social media platforms like Twitter or Instagram
This is where an online chat room comes in handy. It can serve as a bridge for your and your website customers to connect. Now that you have an understanding of what they need, it's easier to talk with them from a buyer-seller perspective.
Use social media tools to promote your chat room
The best way to promote your online chat room is to use social media. The reasons why you should do this are:
1. It's free!
2. It's easy for your website visitors to find you on social media and get in touch with you there.
3. You can post new content, images, and videos that show off the benefits of what you're offering in your online chat room, as well as how people can sign up for it or find out more information about it.
As we've said in the previous heading, you can use Twitter, Facebook, or Instagram to promote your chat room. RumbleTalk allows sharing the chat room through links or QR codes. As long as they have a mobile or web browser, anyone can join the chat room.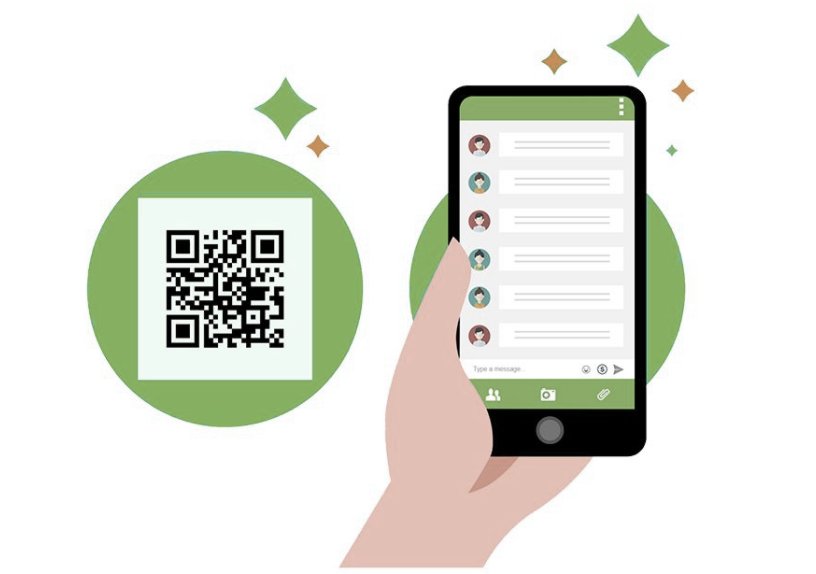 Create a chat room persona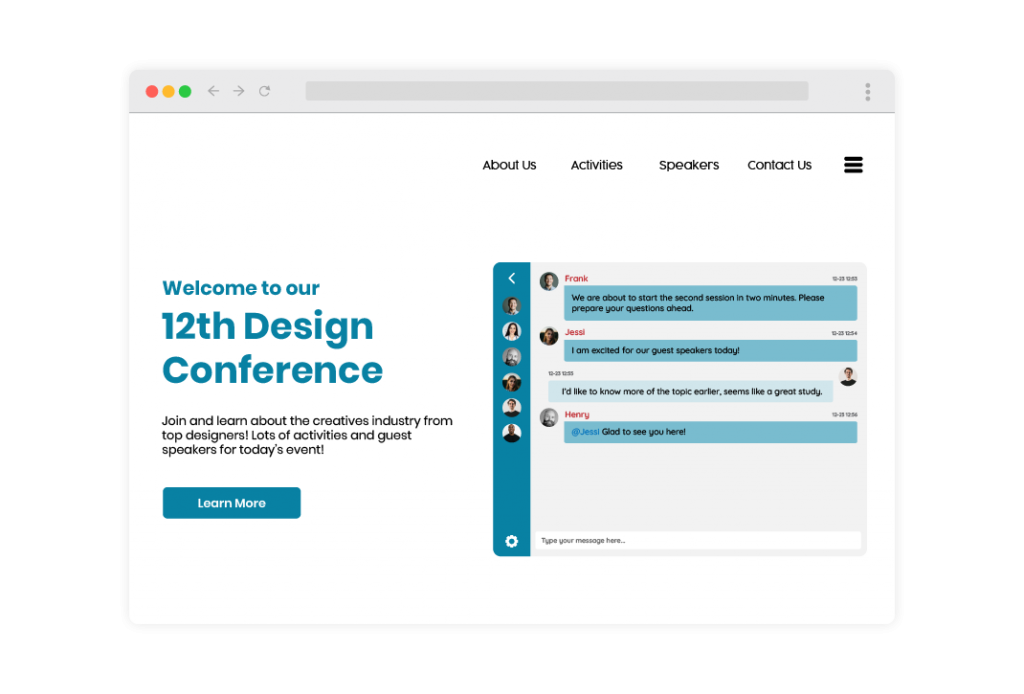 As chat owner, you can use your rights to control the conversation flow. With this, you can appoint admins that will act as moderators of your chat room. These moderators will oversee users who are not following the house rules. They can instantly disconnect them, or even ban their IP addresses.
Read this article on how administrators can control chat room conversations.
Takeaway: This is RumbleTalk, your online chat solution
What does your website audience want from you? What is their perspective? And what can you do to ensure that their perspectives are heard and taken into account as you move through your design process? If a real conversation isn't in the cards, RumbleTalk might be.
Add RumbleTalk to your list in creating foolproof strategies for your business. Send us a message at support@rumbletalk.com for a free demo.