How should you evaluate and prioritize opportunities that can improve the user experience and create more value for visitors? Which of the dozens of options will keep your brand competitive while also impacting the bottom line and supporting sales? Among the various methods for attracting leads and customer conversion, live chatting is an essential component of your marketing strategy. According to studies, live chat boosts conversion by 20% and yields a 305% overall return on investment.
While traditionally used as a B2C conversion tactic, evidence indicates that all consumers ultimately behave the same way. As a result, B2B businesses will see a similar ROI when implementing this support channel. Why is live chat such an important part of generating sales-ready leads? Read on.
Educate throughout the buyer's journey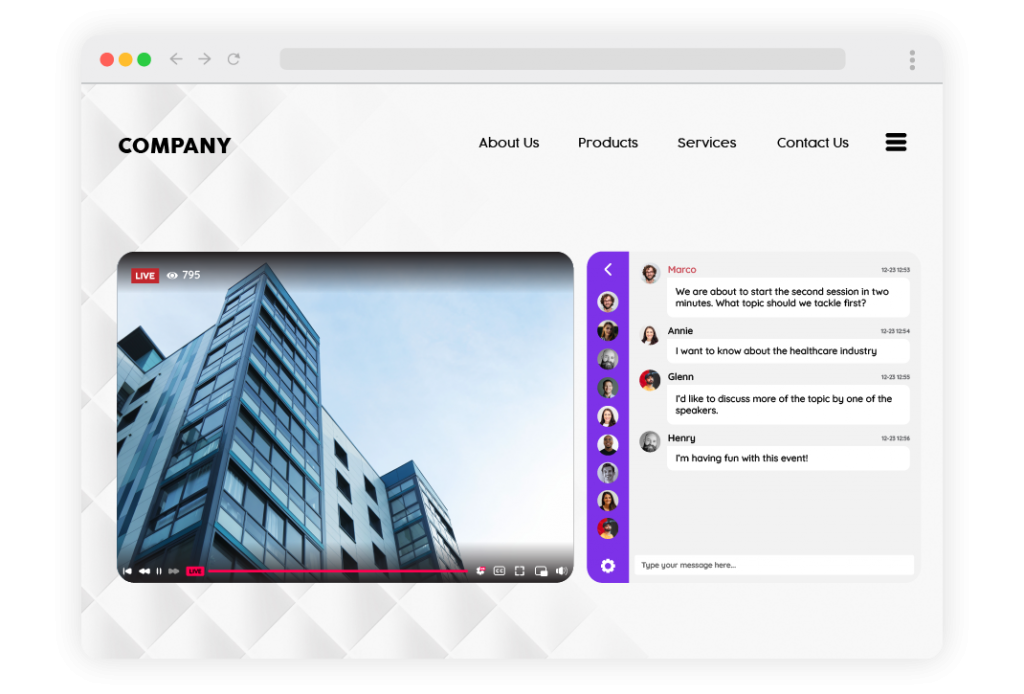 Customer education is the foundation of modern marketing. The ability of live chat to answer questions creates a more personalized purchasing experience. This content personalization, which includes a live chat expert overcoming specific objections and redirecting the lead to highly targeted content (such as product pages or blog articles), can fill gaps and accelerate the buyer's journey. Using content through live chat can help with conversion in ways similar to sales enablement.
A live chat platform like RumbleTalk can aid in connecting with a buyer. Through various chat types, you can choose the one that fits your business. Here's how you can set it up.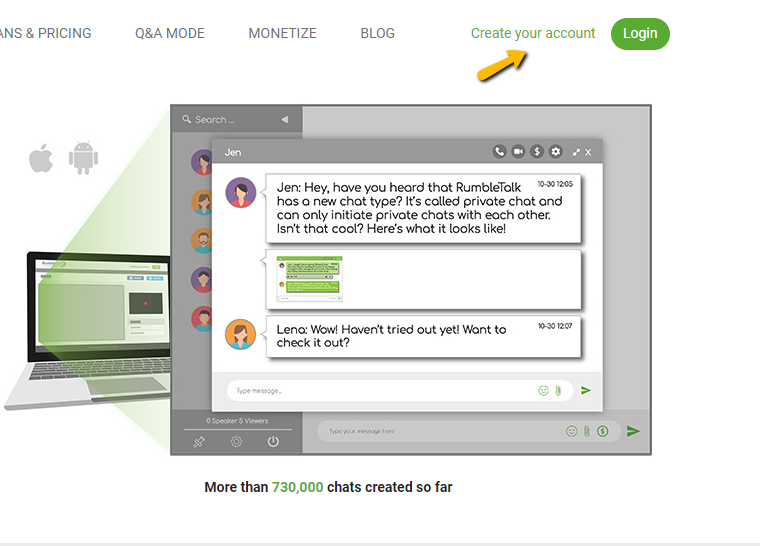 Sign up for a RumbleTalk account.
Choose a chat type.
Open your admin panel and click Embed.
Copy the pre-generated code and paste it on your website.
It's up to you what size you want the live chat to be and where it would appear on your site. RumbleTalk is easily customizable with advanced design options and CSS.
With various live chatting features such as calls, polls, and admin mode, customers will have no problem getting in touch with an agent. It's a company's best friend when it comes to live chat rooms.
Build trust and rapport
Decision makers and their teams conduct online searches to first comprehend their problem and then assess its ultimate solution. Live chat can increase buyer confidence as they progress. When a potential customer is unsure about the details of your offer, providing an immediate response to questions will help you establish yourself as an authority and trusted partner.
According to a survey, 77% of live chat users agree that chat tools positively improve their attitude toward the company with which they interact online.
The impact of live chatting on ROI
The impact of any tool on the bottom line ultimately drives the implementation decision. While live chatting can help with the buyer's journey, it's also important to include it in your technology stack as a way to charm current customers and create brand missionaries. Live chat, for example, has been shown to help in the following ways:
Reducing overall customer service costs by quickly resolving questions.
Reducing phone expenses.
Creating a platform to manage multiple conversations concurrently. Rather than managing support escalations over the phone, this reduces chat support burnout.
Improving the website experience, which causes customers to return.
Regardless of the benefits of live chat, this channel's success will depend upon the vendor that delivers the service. The quality of agents and system features is a critical method of ensuring the benefits outlined in this article.
If you're considering adding a live chat platform to your business site, then send us a message at support@rumbletalk.com. We're offering a free demo to interested parties.
You may also check out our social media channels (Facebook, Twitter, Instagram) where we post snippets of how the platform works.