When it comes to connecting with your members, nothing beats having an exclusive virtual space that isn't publicly accessible, such as the Members Chat. In fact, it's one of the many features that makes RumbleTalk unique.
Members Chat, one of the RumbleTalk chat types, is a community-only chat feature. It enables your members to easily communicate with one another in a private group chat. You can even use this platform to draw attention to new services or product releases by directly informing your members about them. It's easy, quick, and the most effective way to keep your community happy!
How does the Members Chat aid in creating an exclusive virtual space?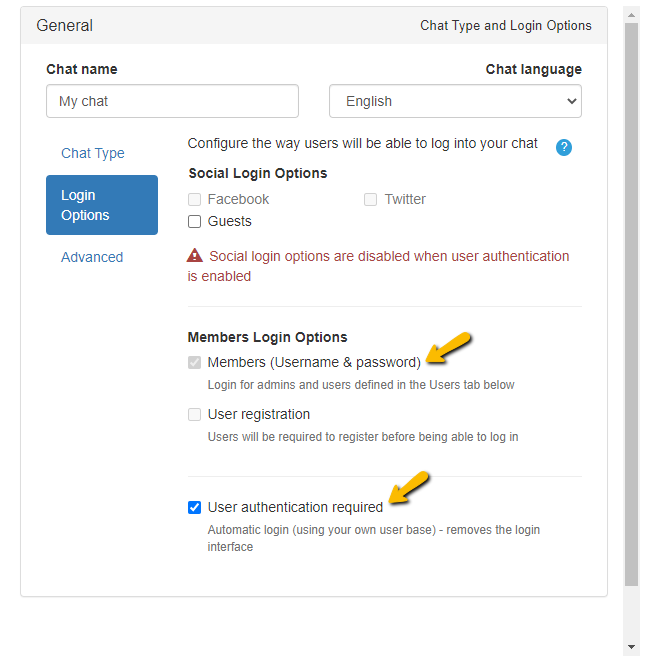 Members Chat is a private group chat available only to your members. It's a virtual space/hangout where users can share and learn from one another. It's an excellent way to instill a sense of belongingness and trust in your members. As a result, it functions as a real-life community group. It's a secure environment where you can ask questions, make small talk, and connect with others all in one place. It's ideal for small group discussions and community-exclusive events.
Chat features you can enjoy when you have an exclusive virtual space
Automatic log in via Login SDK
If you have your own user base and want to connect it to your RumbleTalk chat, follow these API instructions. Your users will be automatically logged into your chat with RumbleTalk's Login SDK. If more advanced integration is required, the RumbleTalk RESTful API, in conjunction with the Login SDK, can be used. Learn more about it here.
Add a welcome message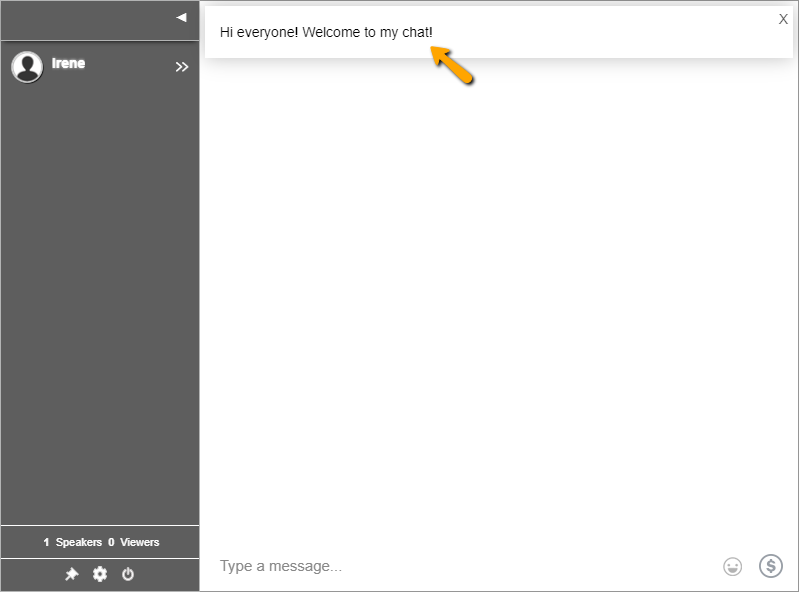 A welcome message on your chat lets members know what to do when they enter the chat room. Your message can include brief details about the topic of your group chat, chat rules, or an introduction to what your community is all about. Create your welcome message in a few simple steps.
Moderate the chat as a chat admin
Assign your virtual space to an admin. He or she has the authority to delete all messages at once as acting moderator. Additionally, the admin can mute everyone in the chat, which is useful when you need everyone to focus on a presentation or announcement. Other admin features include the ability to collect feedback via polls, export chat transcript/user list, and disconnect or ban troublesome users.
Use InText Keywords to turn any word into a link to a website, file, or form
Use keywords to send registration forms, member announcement posters, video files, and other items. This improves the efficiency of every conversation.
Share files, images, and YouTube videos
Bring life to any topic by adding a file, image, video, or link to the group chat. Users can use RumbleTalk's multimedia sharing tool by clicking the paperclip icon at the bottom of the chat window and selecting the file they want to share.
Make video or audio calls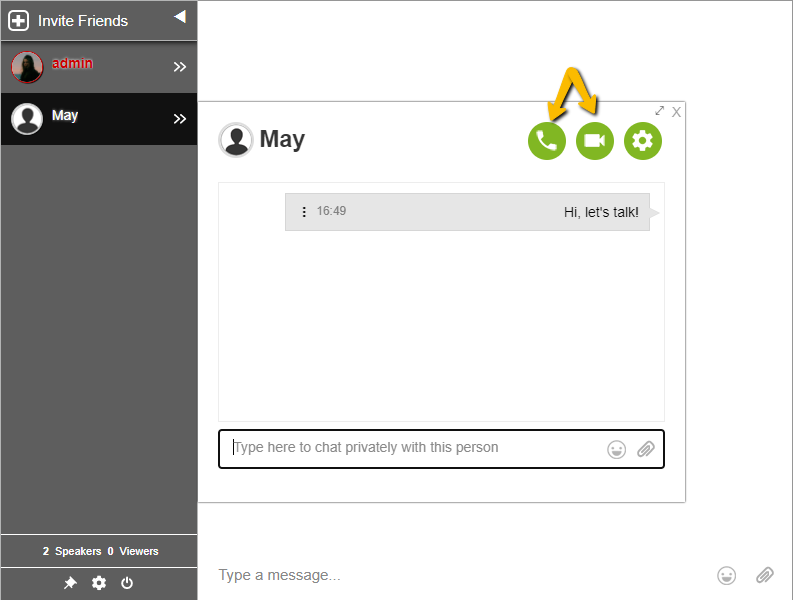 In addition to text messages, your members can use the private chat to make video and audio calls at any time. Click a username and start a private conversation. You can then hold one-on-one calls.
Set up your Members Chat by following the instructions specific to your chosen platform.
Inclusivity in exclusive communities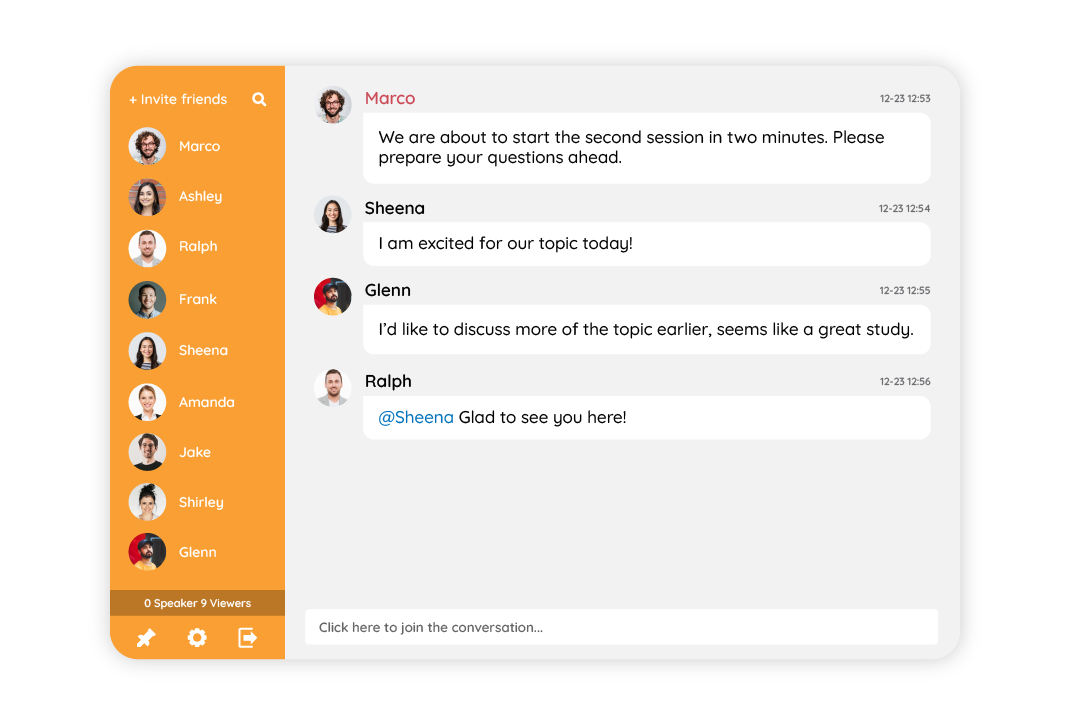 Making people feel like they're a part of something special is the first step in creating a community. Members Chat is a chat type that is only available to your members. As a result, we've made it simple for you to incorporate this chat room into your website, community, or forum. Moreover, RumbleTalk has provided a robust set of features that enable your members to connect and engage with one another, taking it to another level.
If you require any assistance with integration or other information, please contact us at support@rumbletalk.com, and we will gladly provide you with a free demo.