Hosting live events on modern platforms has become commonplace since the internet's inception. And, a Moderated Chat has a wide range of applications. Some people use it on social media sites like Twitter and Facebook. Some people use it for live events on their websites.
This article will discuss how to use a Moderated Q&A Chat on your website. We'll show you how to host a live event with a Q&A chat, from creating your own chat to moderating the discussion.
For inclusive, two-way communication, use the Moderated Chat for Q&As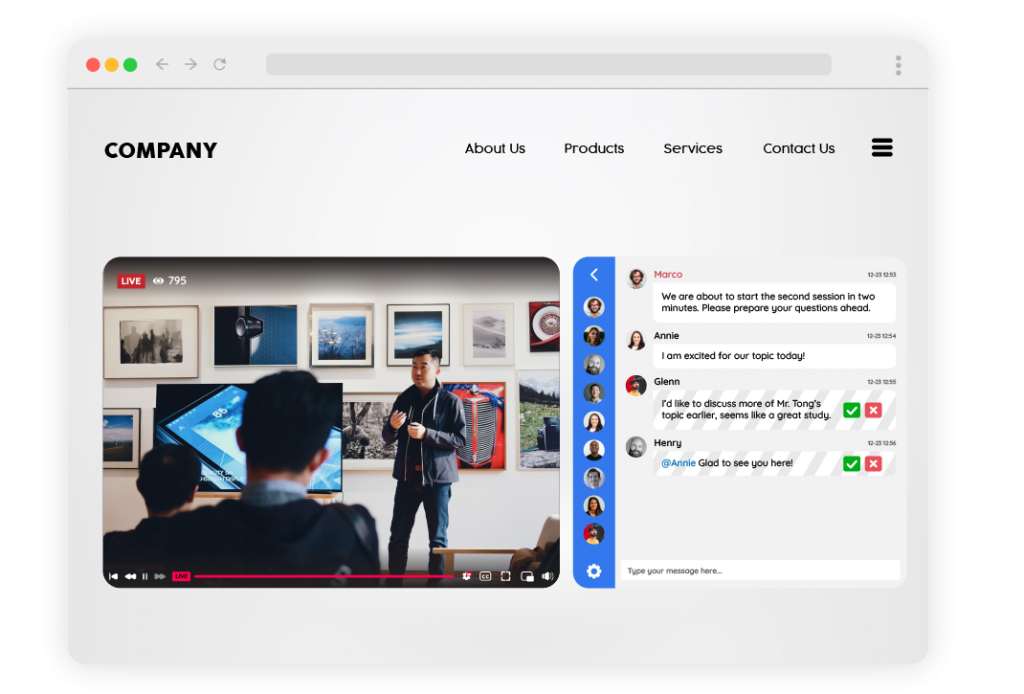 Create an open environment in which everyone in the chat room has a chance to be heard. This can be accomplished by enabling the Moderated Chat, which will undoubtedly make your presentations more engaging and inclusive.
This function may be especially useful in a virtual business conference, workshops, trade shows, classes, podcasts, or any other type of event where the organizer and participants have two-way communication.
Create your Moderated Chat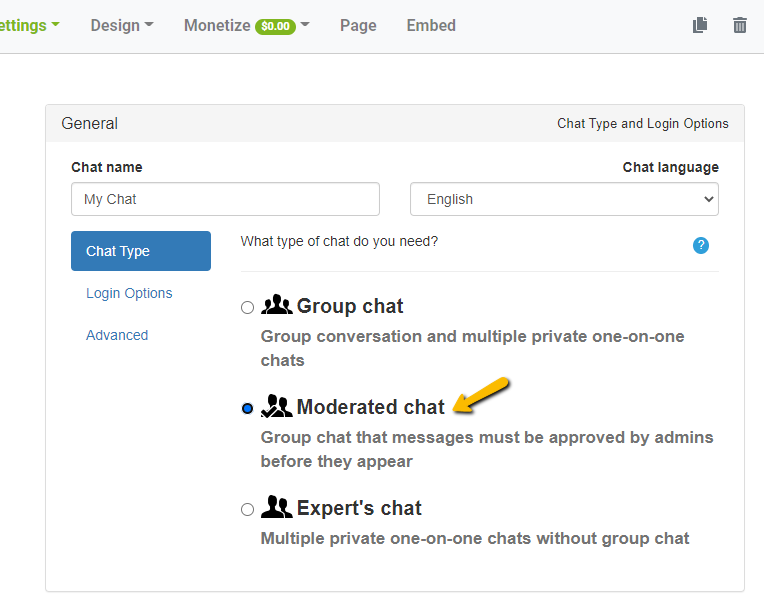 Sign up to RumbleTalk.
Navigate to the Admin Panel and select Moderated Chat as your chat type.
Appoint an administrator to serve as the chat room's moderator. He or she will have complete control over the Moderated Chat's functions, including the ability to approve or reject messages before they go live. Go to your Admin Panel. Click Users, and then add a new user.
Select admin for rooms if you only want your moderator to have access to one chat room. Alternatively, select an admin with global access to authorize them to act as a moderator in all chat rooms.
You can now pose your questions to your audience after appointing your administrators. Your moderators can sort through the questions and decide which ones to approve before they go live. Your audience will only see questions that have been approved.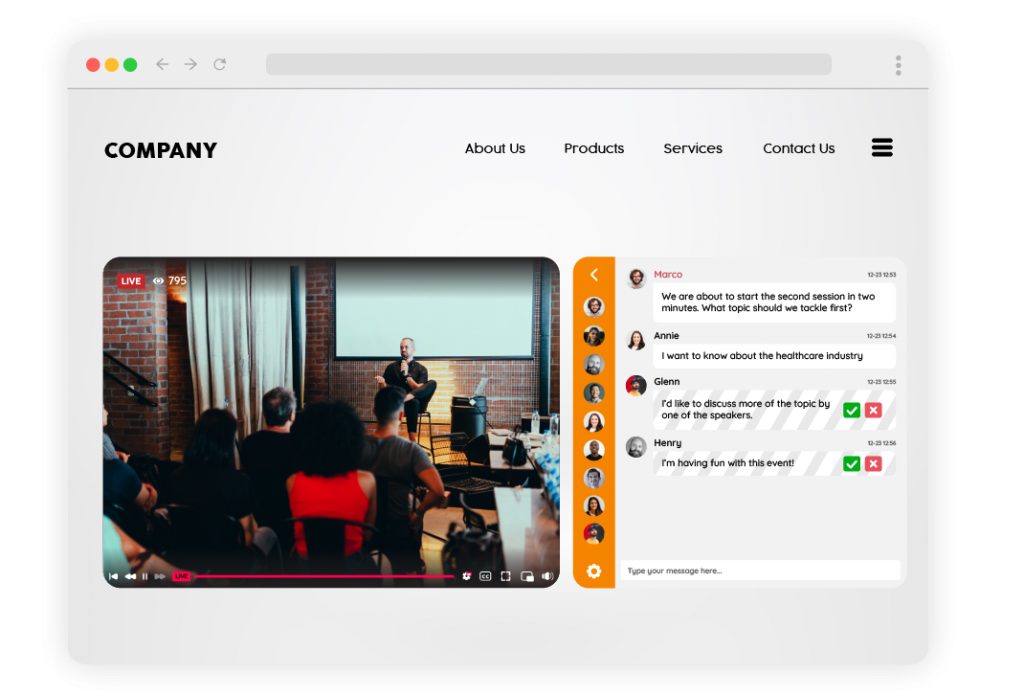 What instances can you use the Moderated Chat for?
Even if you're an industry veteran, you may be unfamiliar with moderated chats. So, here are some examples.
Presentations. Client meetings and professional meetings are examples of these. If you have a smaller team, you can hold company-wide presentations and allow participants to join the chat. They can then send in their input. These types of meetings are increasingly important, especially in the age of remote work and freelancing.
Webinars and webcasts. These are events that take place primarily in a virtual space, as the word "web" implies. A webinar is a live event, whereas a webcast is a previously recorded event. They both use web chats for communication. The Moderated Chat will be handy since everyone will be sending messages at the same time. Admins can then moderate the discussion by approving or rejecting the messages before it goes live.
Online classes. Online classes have been a part of the new norm since its inception. This can be a combination of online courses and participation in class activities via the chat room.
Conferences. Speakers can share their knowledge about a specific topic by attending your event. Admins will be the moderators. They will screen questions before they go live in your online conference.
All of these events require audience participation, moderation, and interaction. And, the Moderated Chat can be used to accomplish this.
Live chat is a must-have tool
A live chat is an essential tool for making virtual events more engaging. Instead of just having great speakers, engaging with your audience creates an entirely new user experience.
Some of these features may be available to you depending on the chat platform you choose. However, if the one you're currently using is lacking, we recommend using RumbleTalk as your live chat platform alongside your live streaming platform for better audience engagement. Contact us via support@rumbletalk.com to learn more and get a free demo.