If you have ever bought anything online, you know that your buying experience can vary greatly depending on the marketplace website you are shopping on. When it comes to selling products online, chat integrations can be such a huge differentiator.
In this article, we'll cover how RumbleTalk works on your website. How real-time communication between buyers and co-buyers drives results.
Moreover, we'll talk about things you can do to help you not only bring in sales, but also increase customer engagement. As a result, customers will be coming back again and again – whether or not they have an immediate purchase in mind.
How to use a chat for your marketplace website
As a community chat for your marketplace website visitors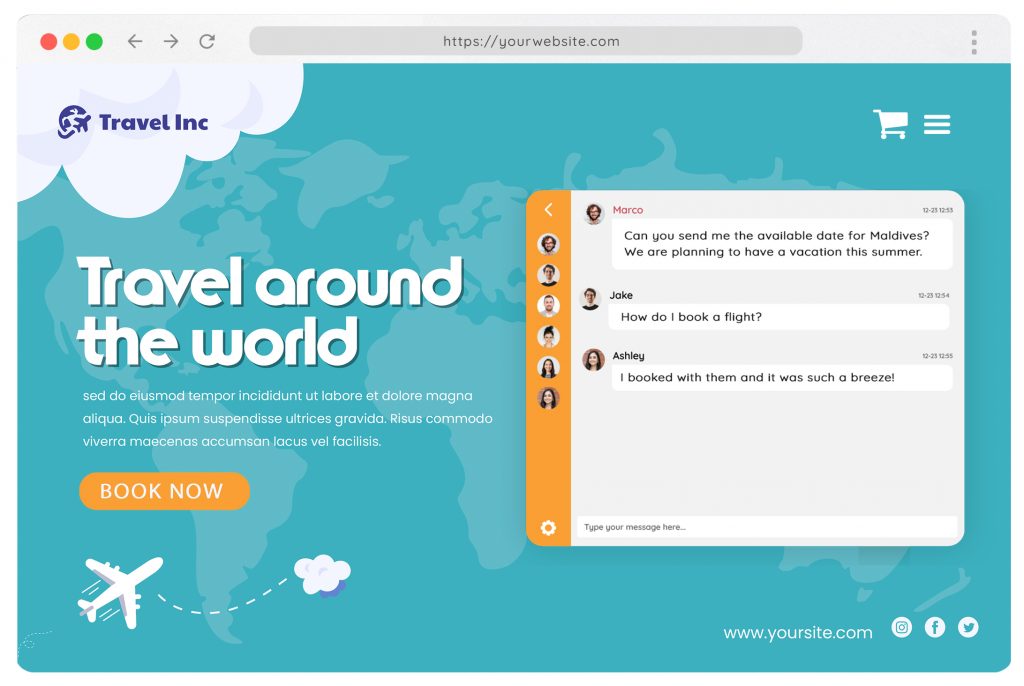 According to Trust Pilot, 9 out of 10 consumers read reviews before buying a product or service. With RumbleTalk, your potential clients won't just be able to get reviews, but actually talk to fellow consumers right on your website. What a way to get personal recommendations from fans of your brand!
As a live agent for real-time inquiries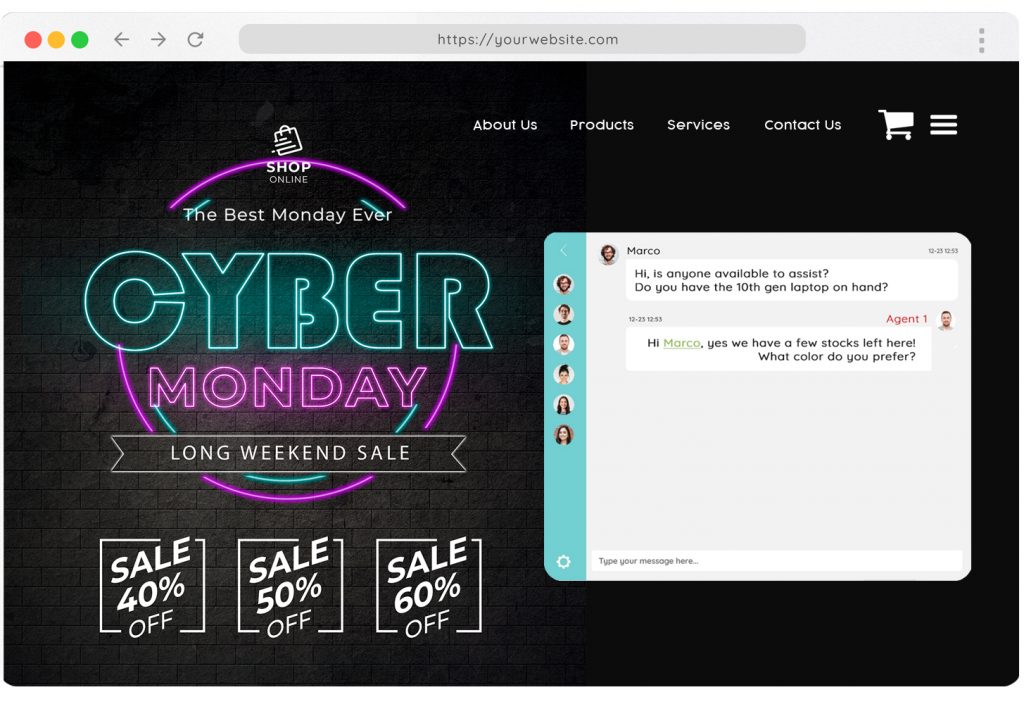 According to ShareDesk's Seller Survey, 60% of online sellers add live help as a way to increase sales. The survey also revealed that 76% of online buyers say they look for a live agent when looking for answers about products or services.
RumbleTalk makes it easy for you to guide your users through their shopping experience. Do this by making it convenient for them to contact your support team. This alone can drastically improve customer satisfaction and create more loyal customers.
As an event chat room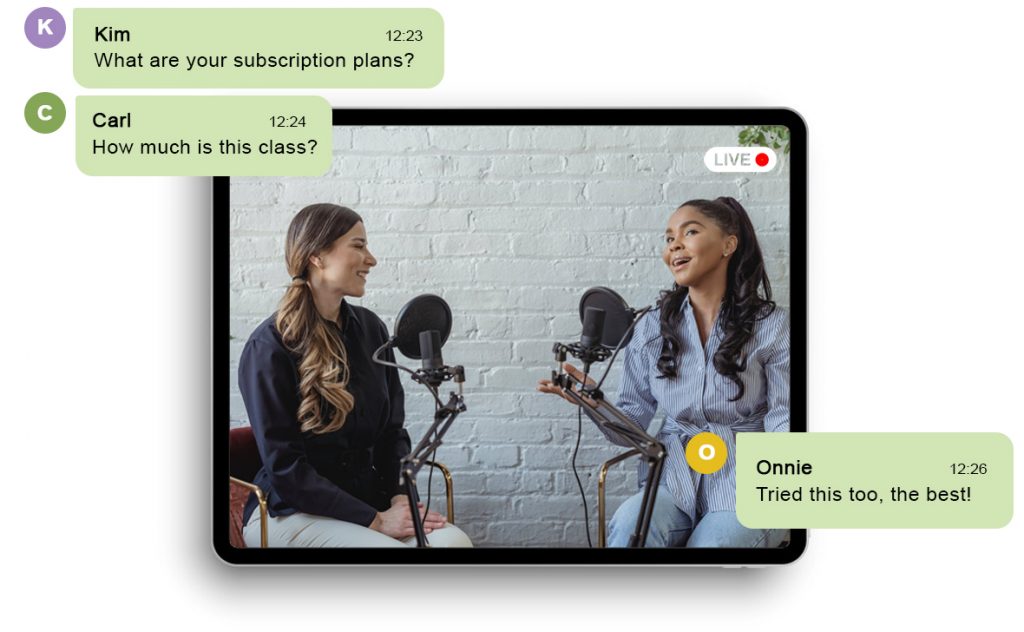 Streaming your event online? Embed RumbleTalk alongside your event to give your audience a space to discuss and have fun with you! You can send out polls, host a Q&A session with your speakers, or even a live selling to drive more sales.
Chat features to level up your customer's shopping experience on your marketplace website

One-on-one Chat
Need to give a specific customer a more personalized service? Go ahead and chat with him or her in a one-on-one private chat, within your website. You can also make audio and video calls for free!
Send brochures, rate sheets, registration forms, and more within the chat. Your audience can also download them. This saves time for the both of you, instead of sending them emails just to close a sale. Now, you can do everything within your chat!
Play tutorial videos, product reviews, and influencer vlogs within your chat for everyone to see! Just copy the video link and paste it into the chat. As easy as that!
Admin Moderation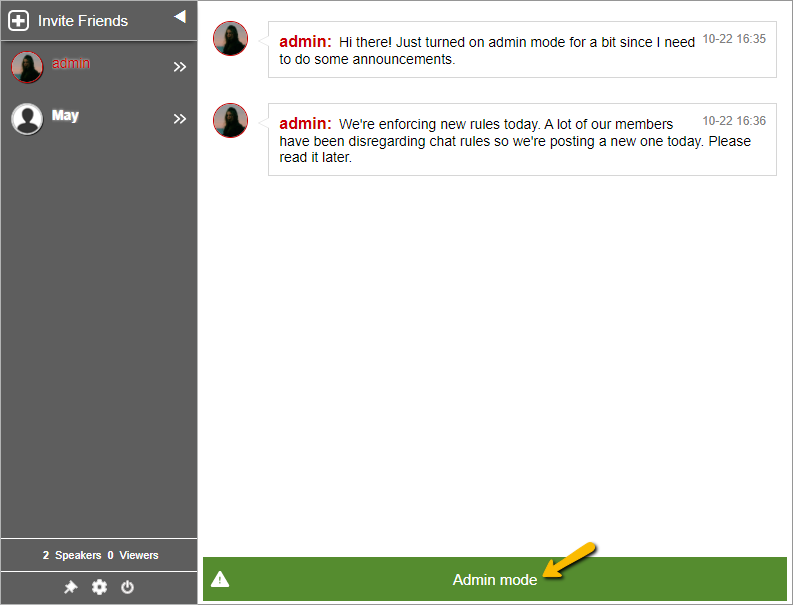 As the website owner, you can enable admin mode. With this, you can mute everyone, ban problematic users, ban profanity, and export the chat transcript. You can also enable the Slow Down mode, which will limit the number of messages a user can send at a time.
Moderated Q&A Sessions
If you want to sream your event on your website, it's best to use the Moderated Chat. It's a regular group chat, but with a moderator. He or she can approve or reject the messages before it goes live in the chat. Perfect for hosting Q&A sessions with your event speakers.
Polls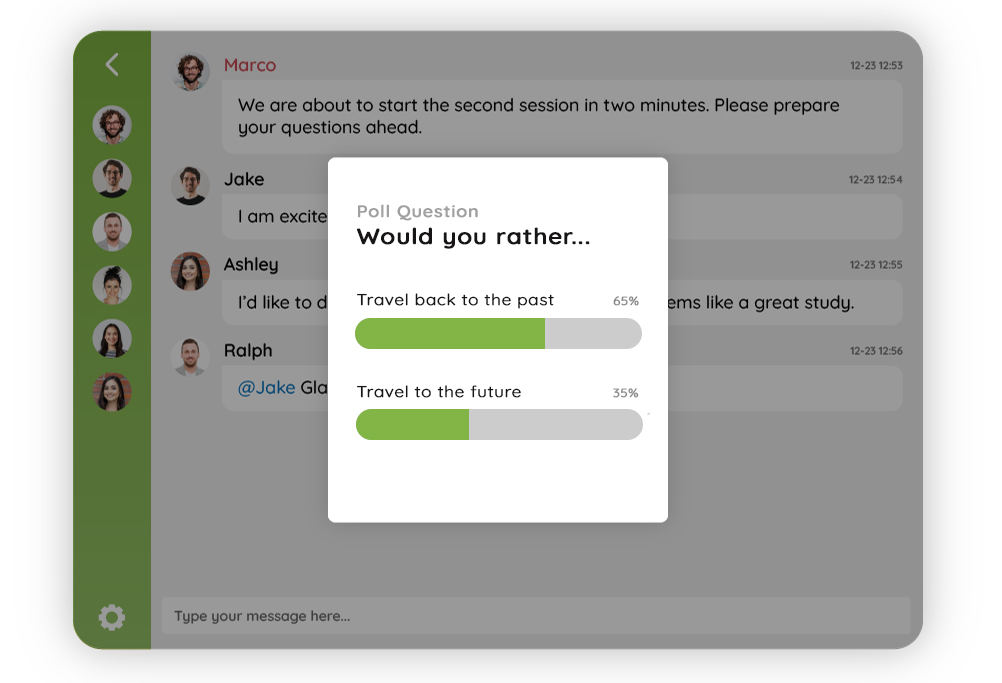 Make your conversations more engaging by sending out polls to your audience. Ask them what product they are looking for, what price range they are comfortable with, or what your product can improve on.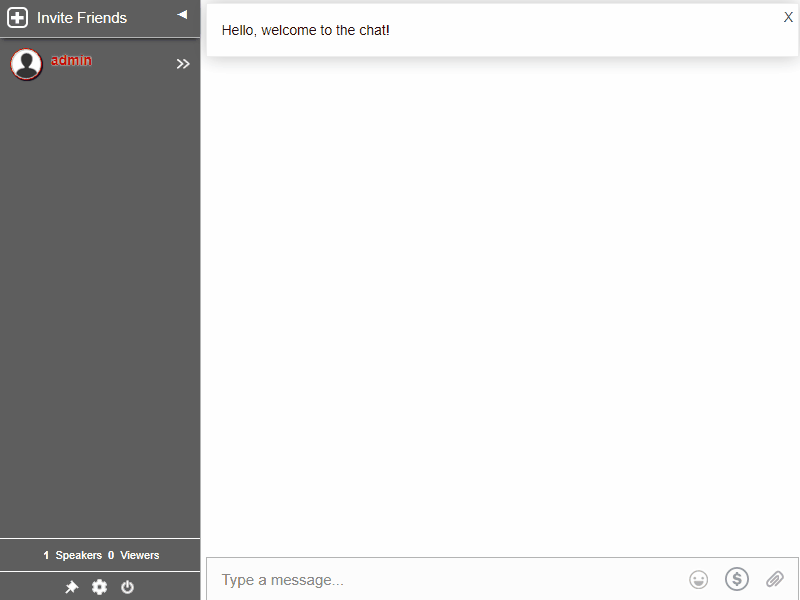 If you are using your website chat as a live agent, it's good to let your audience know if you are Available, Busy, or Away. However, if your agents are offline, that's okay, your audience can still access the chat and talk to other visitors there.
Drive sales and transform a prospect into a customer with a marketplace website chat
A marketplace website chat is a powerful tool that allows you to close sales and engage with site visitors on a whole new level. With innovative tools like RumbleTalk, it's now easier than ever for online sellers and customers to connect in real-time.
If you wish to start this journey, we offer a free forever plan which you can get here. For a customized plan, or assistance in integration, email us at support@rumbletalk.com and we'd be glad to help!