Private chats have been one of the most used chat types in almost any industry. Whether you're an aspiring entrepreneur with big plans and bold dreams or someone who has been in the business world for many years. A private chat is a convenient way to network, socialize, and enjoy your exclusive virtual space with your business partner, client, or teammate. Furthermore, they are totally secure and only accessible by the people you choose to let in.
Keep on reading to learn more about how RumbleTalk Chat differs from any other private chat rooms you've tried!
What is a Private Chat?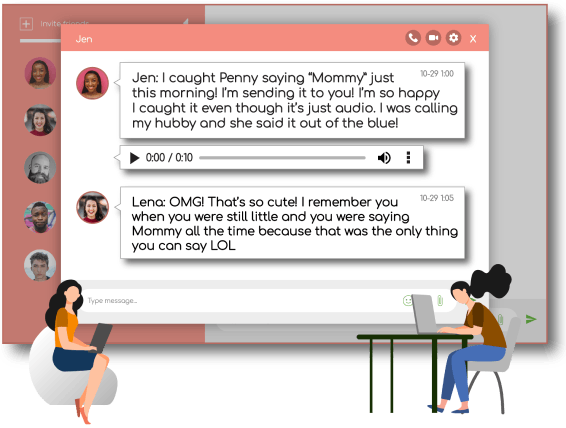 ze This allows you to enjoy your own personal chat with other people who are interested in the same niche or topic as you. You can do this without the distractions and noise of having it on a general public forum. Moreover, with RumbleTalk, you can have as many one-on-one private conversations as you need, simultaneously. And, anyone can start their own private chat with anyone from the list of online users.
Features and Functions
Perfectly built for networking and exclusive conversations, here's what Private Chat can do for you.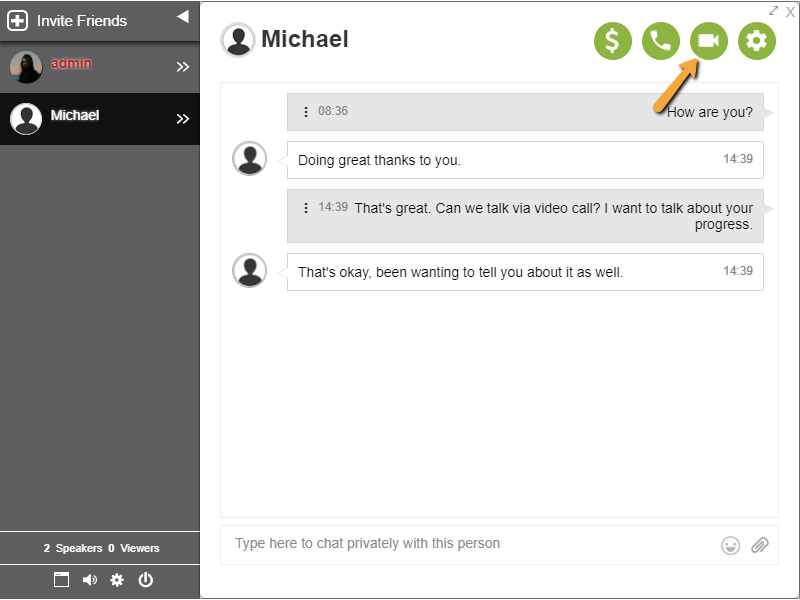 Other features that make RumbleTalk unique
HTML5 – Your chat will work perfectly on any browser since it is made with HTML5. You can even customize the design using our ready-made template, or develop your own look using CSS.
WebRTC – Live audio and video calls are now more seamless than ever because of the latest WebRTC technology. You can enjoy this for free, without extra plugins, installation, or add-ons.
Restful API for easy integration – Integrate this smartly-designed chat platform on your website using our integrations, add-ons, and chat plugins. RumbleTalk is available for YouTube, WordPress, Wix, Joomla, Angular, and React.
RumbleTalk Pages – You can use RumbleTalk Pages to create your own mini-website, where your Private Chat will be embedded. Perfect for those who don't have a website to start with.
Set up your RumbleTalk Private Chat
To get started, create your free account, choose Private Chat, click on the user you want to chat with, and you're good to go! If you need a detailed guide on setting up your free account, follow the instructions here.
If you want to integrate the Private Chat into your own website, go to the chat settings, and copy the provided one line of code. Finally, paste it into your website's back end.
RumbleTalk comes with a free plan. But if you need more seats, admins, and keywords, we'd be glad to customize a plan just for you! If you need help with a personalized plan, or you want to start with a demo from our support team, please send us a message at support@rumbletalk.com.
A Private Chat for exclusive, safe, and healthy communities
These spaces are meant for friendship, dating, online learning, debating ideas, support groups, and any other sort of community you can imagine sharing together. The Private Chat is an exclusive space that keeps other users from seeing what's said inside them.
Furthermore, the chat supports more than 30 different languages. So, you can speak with people from around the world or just connect with those who share your interests.
If you want to try it out, click here to create your own chat now.