Wix chat installation
Embedding RumbleTalk group chat in Wix
There are two ways to add a chat to your website; one option is to add the RumbleTalk chat app (from the Wix app market) to your website and the other option is embed the chat with copy and pasting RumbleTalk chat code into your website.
(1) Embedding RumbleTalk in Wix site using different templates
Log in to your Wix editor.
Click on the market sign.
Search RumbleTalk in the App Market and click Add to site on the top right button.
Now you will see your chat.
Change theme, change settings, create moderators, and change the chat language.
In case you cannot use the Wix chat app, you have also the option to use a direct embed, meaning take a chat code from RumbleTalk admin panel and paste it in your site directly, see instructions below.
---
(2) Alternative option: Embedding directly the RumbleTalk chat in Wix
First, Get Your RumbleTalk Javascript code
Log in to your RumbleTalk account.
In your admin panel, click on "Embed".
Click the "Get Code" menu.
Copy the code in the "code" box.
Second, Add the RumbleTalk JavaScript Code to your blog
Click Enter Code and apply.
Publish your site.
You're done!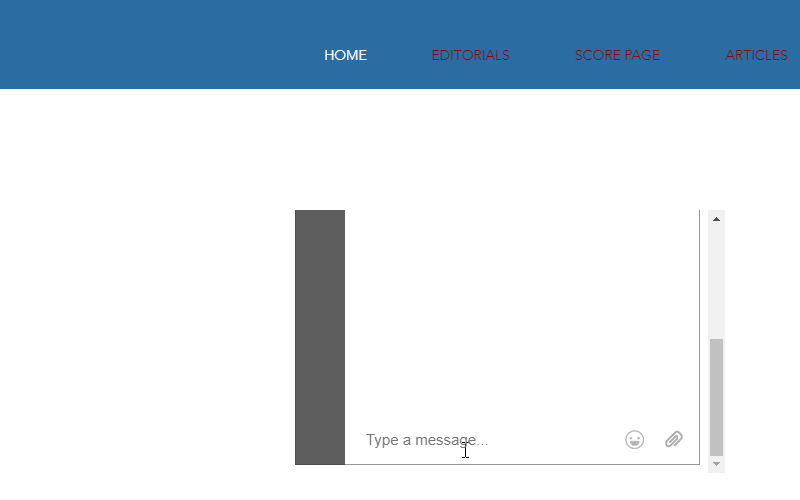 Note, in the embed option, you will be able to edit and control your chat using the RumbleTalk admin panel (login using your chat).
Here's a short video you can use as a guide.
If you need more information about RumbleTalk group chat features, RumbleTalk Payment option (paywall, donation or private payment request) or RumbleTalk Experts' chat, please use our knowledge base or contact us at Rumbletalk.