Virtual events have quickly become the norm. Not only does a virtual event help you save money, but it can also gather potential customers, build brand trust, increase audience engagement, and help you establish your name. Out of everything, you can also host it from anywhere in the world.
A virtual event is any event that you can hold online. For instance, discussions, Q&As, panels, conferences, and the likes, all of these fall under virtual events.
These kind of events are popular because they let the audience gain access to the speakers. This helps the audience to know the company, the product, and the individual more by building trust.
How can the audience connect with the speakers, you ask? It's through a chat that's next to your event. Chat platforms help your event with engaging your audience. But before that, let's talk about managing your virtual event.
Choose your platform wisely
There are many virtual event platforms out there. Now, you can even host events on social media platforms. But, platforms dedicated to events or live streaming are still the best options.
Choose what fits your budget, the platform's features (a plus if it has a chat plugin), how many attendees can join the event, etc.
For example, you chose Dacast or Vimeo as your platform. Then, the next step is to set up the chat. You can use RumbleTalk with both platforms. Find the integration instructions here for Dacast and Vimeo, respectively.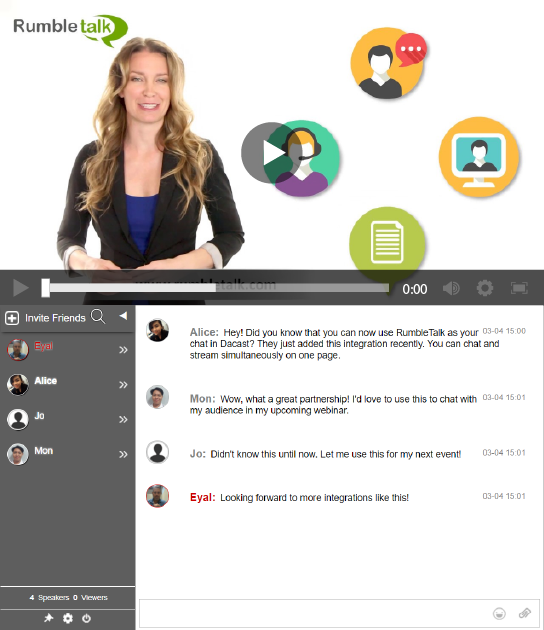 After setting it up, try it out. Check if the stream is working and if the chat was embedded well. Try all login options. If you find it all functional, then you know you've found the right platform.
Make the virtual event accessible for all devices
Fortunately, video and chat platforms are now accessible for both mobile and web browsers. By making sure that your event is optimized for most devices, you can gather more participants. Since everyone is usually on their phones, then events that support this have increased audience engagement and interaction.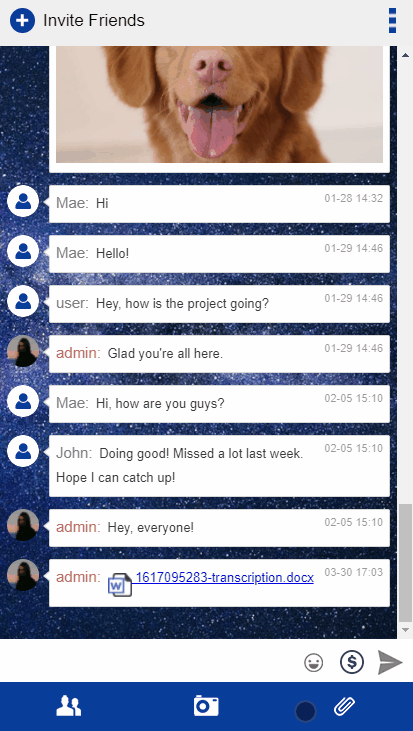 Use all features to the fullest
a) File sharing
Before the event starts, you can give your participants some materials they can use while watching the event. For instance, you can share a PPT of the topic, a spreadsheet containing important data, or maybe share a video that they can watch as an introduction.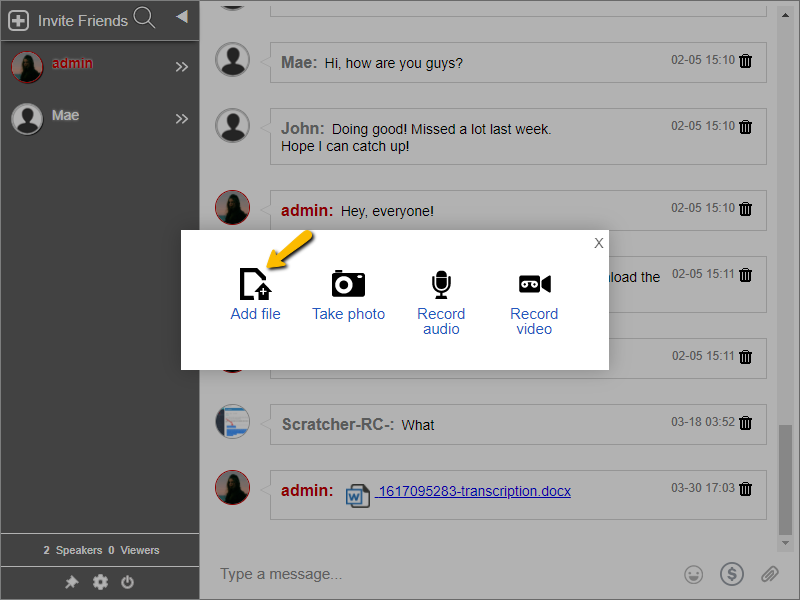 Features like this can help you create a memorable event and experience for your participants. They can save these materials so they can use them in the future if they need to.
b) Exporting the chat transcript
Another feature would be exporting the chat transcript for documentation. If your attendees sent some comments that you've found useful, you can export the chat transcript to use it as a reference. Your participants can also export the chat transcript so they can look back on the event.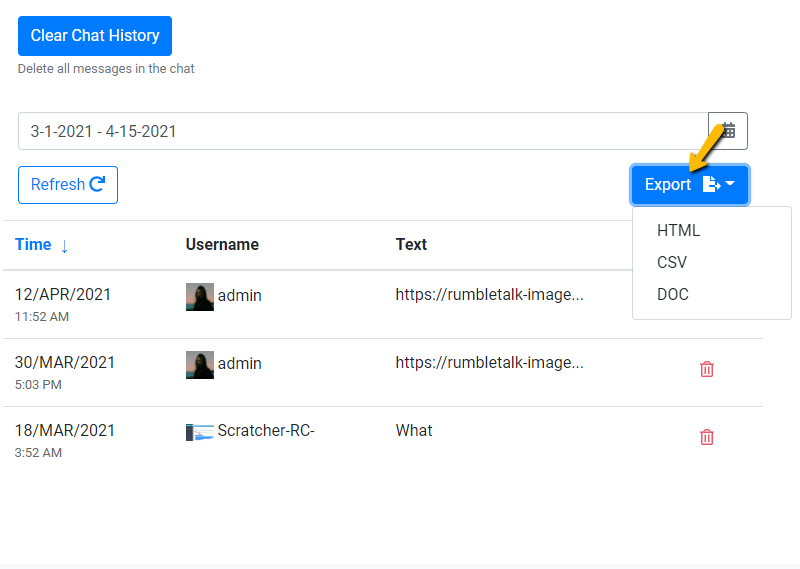 c) Exporting the user list
If you want a copy of your attendees' information, then you can export the user list. This allows you to see the data of all the participants of your event.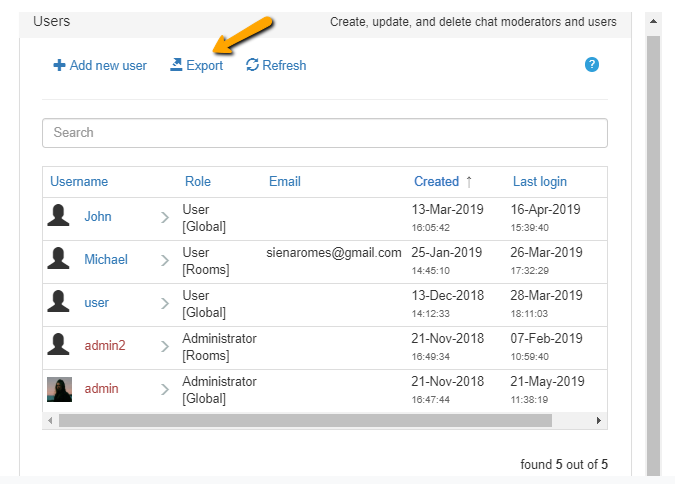 After that, you can send them follow-ups through their emails or social media (whichever they used to log in). Just make sure to disable the guest login option. When you enable this, anyone can enter the chat without registering their information.
Ready for your next virtual event?
Hosting virtual events is never easy. But when you choose the right platform to go with it, it will be easier for you to manage and administer. It's a fun and effective way to reach people all over the world. Remember that, when it comes to virtual events, it's all about making that first impression and audience interaction. This will create traction and your attendees will be back for more.
Now, with these tips, you're ready for your next virtual event. It's time to start using a platform that goes perfectly with it.