What login options does RumbleTalk provide?
There are several login options you can use with Rumbletalk.
When you create your chat, you can choose how users and admins will login to your chat.

You can set any combination of these login options.
You can find it in Settings > Login options.
Social Logins
Guest login – type in your user name (free text)
Facebook login – login with Facebook credentials
Twitter login – login with Twitter credentials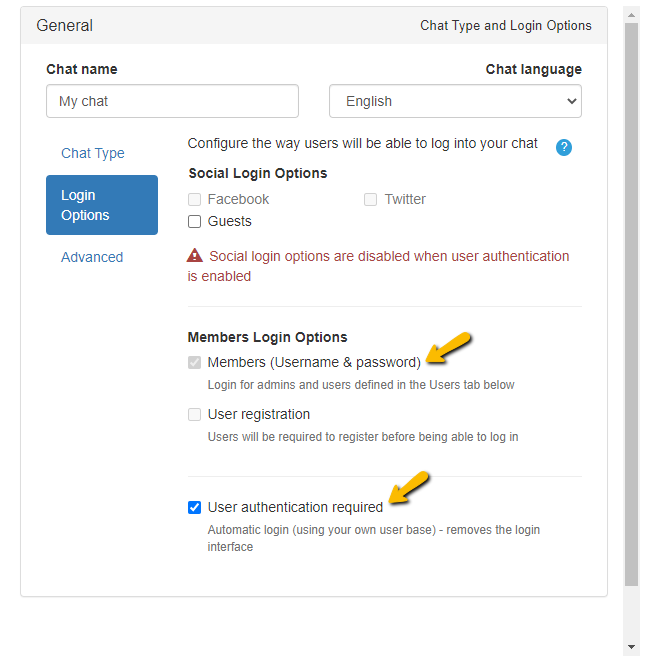 User Authentication Logins
User name – managed user, you can create users with a password.
Register – This allow your users to login after filling up a registration form.
Register with Paywall – Pay and register before you enter a room. This is your option to collect money for entering a room.
WordPress Plugin – Pre-integrated with WordPress and BuddyPress.
API Login
SDK – Using the JS SDK without syncing your users base – this is a quick integration option (this is used in our WordPress plugin)
REST API – Using REST API where you sync all users with us – Longer integration
---