Handling a panel discussion is a complicated task. It either ends up positive or negative, and it's all up to the moderator to control the conversation.
However, stay in your seat. Even if it's your first time moderating a panel discussion, I've got you covered.
You can share this guide with your appointed moderators as well. As long as you know the basics, you can have an effective panel discussion. These tips are already proven. You can try them for yourself and let me know if they helped!
Research about the panel discussion and meet your speakers
The first thing you need to do for every venture is research. Without it, you'd be lost. So, it's good if you have knowledge about the topic. In that way, you won't be surprised at the discussion itself.
Research as much as you can about your speakers. Search for their works and published articles. In addition, you can also visit their social media profiles so you can get an idea of who they are as a person, what tone they use, their stand, and more.
This goes hand in hand with meeting your speakers. You can discuss the flow of the panel and what topics might be touched upon. Having an idea of the flow gives some background, leading to a more natural flow of conversation.
If you lack time to meet a week before or two, you can arrange to meet on the day itself. It's better to be late than never they say.
Time management and being neutral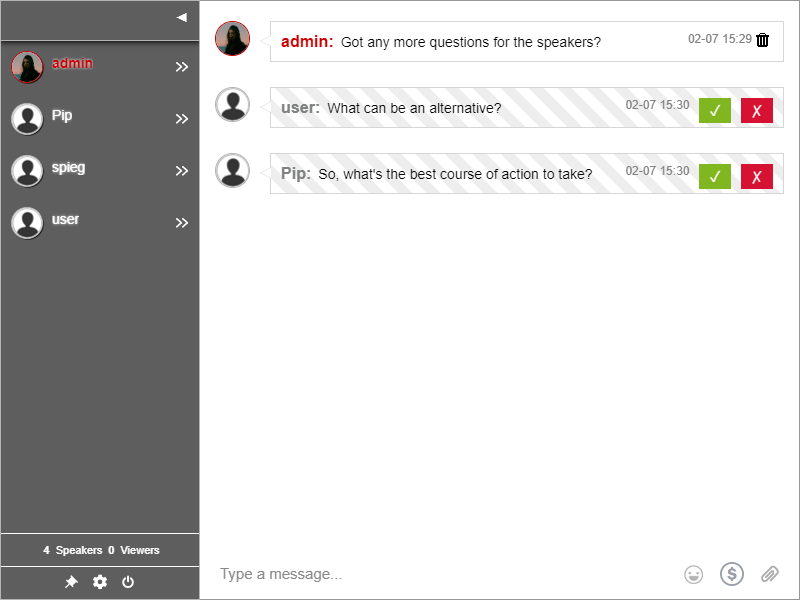 Go through every question. You have your own questions, and you also have the audience's questions. Have time for both. You have to ensure that the speakers have enough time to answer.
Some questions are simple and some are tough. As said earlier, you can ask the speakers how much time they will allot for answering questions. Additionally, you can discuss signals to alert them if they're running behind or still have some time. You can also add time counters for every session so they'll know when to stop.
Discussing questions makes you think about the perspectives of the audience, the speakers, and yourself. You're bound to have different takes on the topics. Therefore, as a moderator, be neutral. Do not take sides or choose the question that you agree with.
Choose questions that will benefit the whole panel. Also, avoid approving messages that say 'Thank you,' 'Wow,' etc. You're the moderator. Therefore, you should choose questions and facilitate the conversation. If you choose messages like that, it may seem that you're picking sides.
Mixing it up
Combine your questions and the audience's to create a conversation dynamic. Don't just stick to your accustomed flow. It's good to crowdsource questions from the audience in real-time. To do this, you'll need a Q&A chat platform.
Create a Q&A chat with RumbleTalk. Just follow the steps below.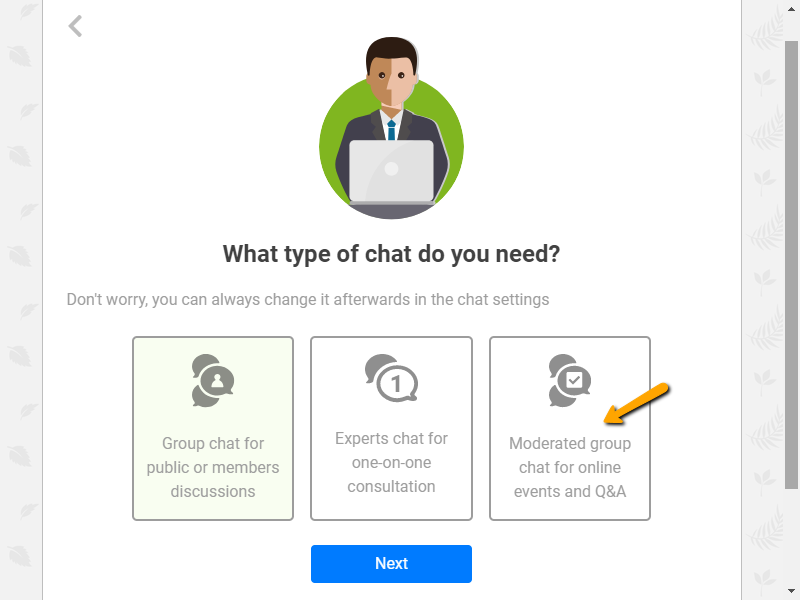 Firstly, sign up for an account.
Next, choose moderated chat as your preferred chat type.
Set the chat moderators, which includes you and maybe other moderators. This depends on the size of the panel discussion.
Be sure to share your chat's link and direct the audience to ask their questions here.
NOTE: You can also use these for other events with Q&A sessions. Additionally, you can change chat types anytime so you can use it as a normal group chat as well.
There are two options that you can do for your Q&A session.
The first one is by allotting time for Q&A at the end of each session. This takes a lot of willpower and multitasking. You have to screen messages when the Q&A is happening. Therefore, this works best when you have a lot of moderators with you.
The second option is to allow specific time for Q&A. This means that all questions will only be answered at this time. You can do this if you're short on manpower. For example, if you're the only moderator on the panel discussion, you can collect all messages and approve the ones on the dedicated Q&A slot. However, you have to take a great risk since you can lose the audience's attention. Some are not patient enough to wait for a whole hour just for an answer.
Concluding with a question
End the discussion with questions that can lead to a quick statement. Try: "Since we have time for one more question, what will be your final recommendation for the audience?"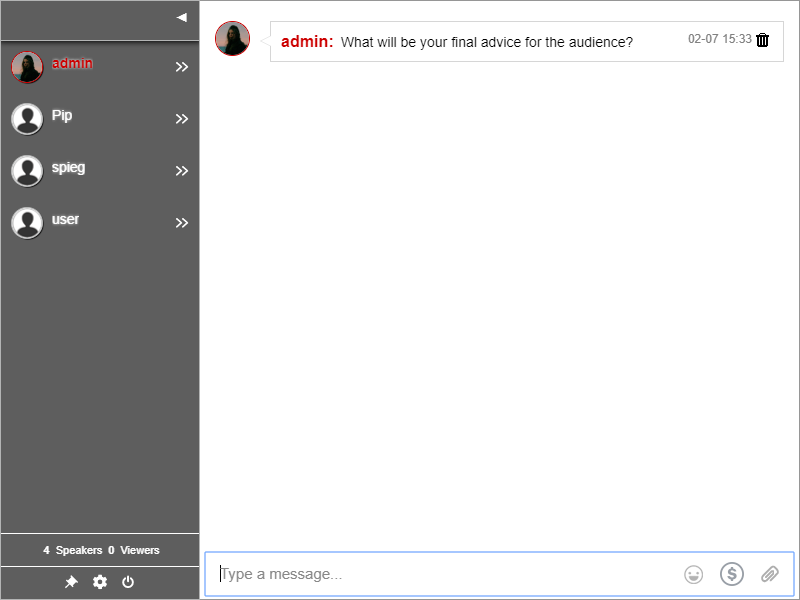 This will wrap up the panel. Don't forget to thank the speakers and the audience for their participation.
Moderating a panel discussion can be hard. However, when you're prepared, you can give the audience and speakers a good time and an engaging discussion.
Got questions? Message us on Facebook and Twitter. Or, immediately create your chat and get started here.
I hope you can use this on your next panel. Good luck and always be ready!