How to change users' messages background colors?
The RumbleTalk group chat platform allows you to customize your chat room the way you want, meaning it lets you change the look and feel of your chat room.
In here, we'll show you how to assign different background colors for different users. When they send a message, their chat box will reflect their assigned color.
To change users' login colors, click Design > Visual Design.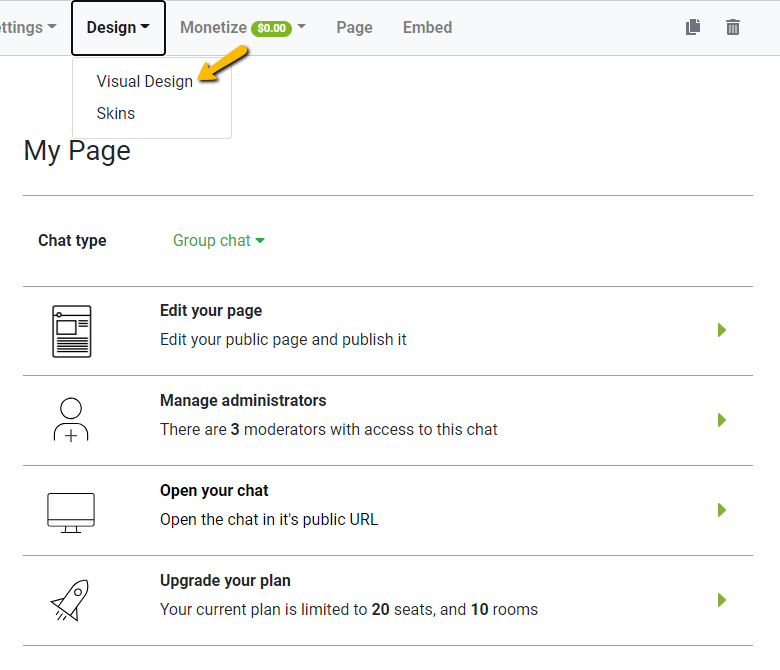 Then, click Messages and choose the color you want for each of your users.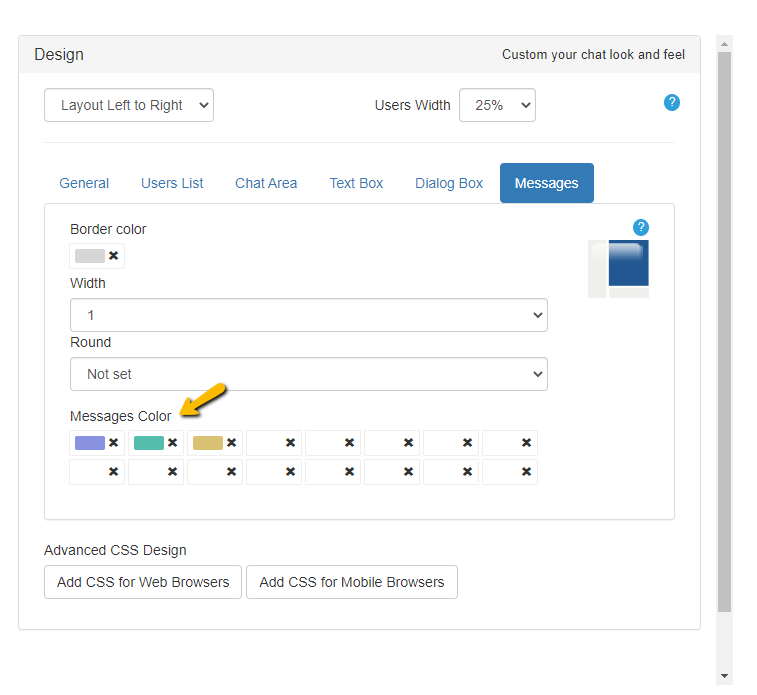 Then, it will look like this.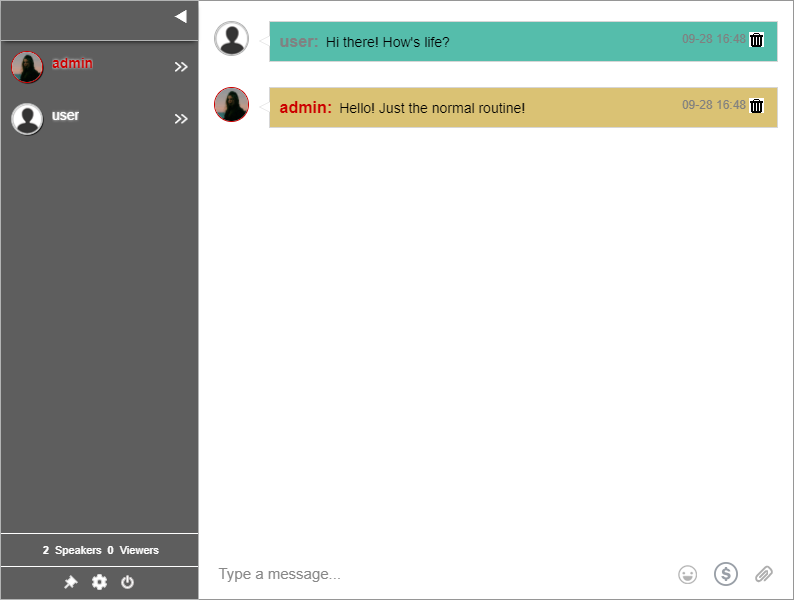 Here's a video that we made to show it works.