Almost half of the population has bought something online. Therefore, you're aware that your purchasing experience might differ drastically depending on the marketplace website you're using. When it comes to online marketplaces, chat integrations could constitute a major advantage.
In this post, we'll go through how RumbleTalk works on your website and how real-time communication between buyers and co-buyers influences outcomes.
Moreover, we'll share tactics you may do to not just enhance revenue but also client engagement. As a result, whether or not they have an urgent purchase in mind, consumers will return regularly.
How to implement a chat platform on online marketplaces
Using it as a group chat to connect with chat agents for product queries

According to the Baltic Times, 60% of online sellers use live support to boost sales. In addition, 76% of online shoppers prefer to speak with a live representative when seeking information about products or services.
RumbleTalk makes it simple for you to walk your customers through the purchase process. Make it easier for them to contact your customer service personnel. This tactic has the potential to significantly enhance customer satisfaction and create more loyal consumers.
Using the chat as a community chat for customers to come together
According to many online review statistics, 9 out of 10 consumers examine product or service reviews before purchasing a product or service. With RumbleTalk, your prospective customers may not only read reviews but also converse with other customers directly on your website. What a great approach to acquire personal recommendations from brand enthusiasts!
Using it as a discussion room for events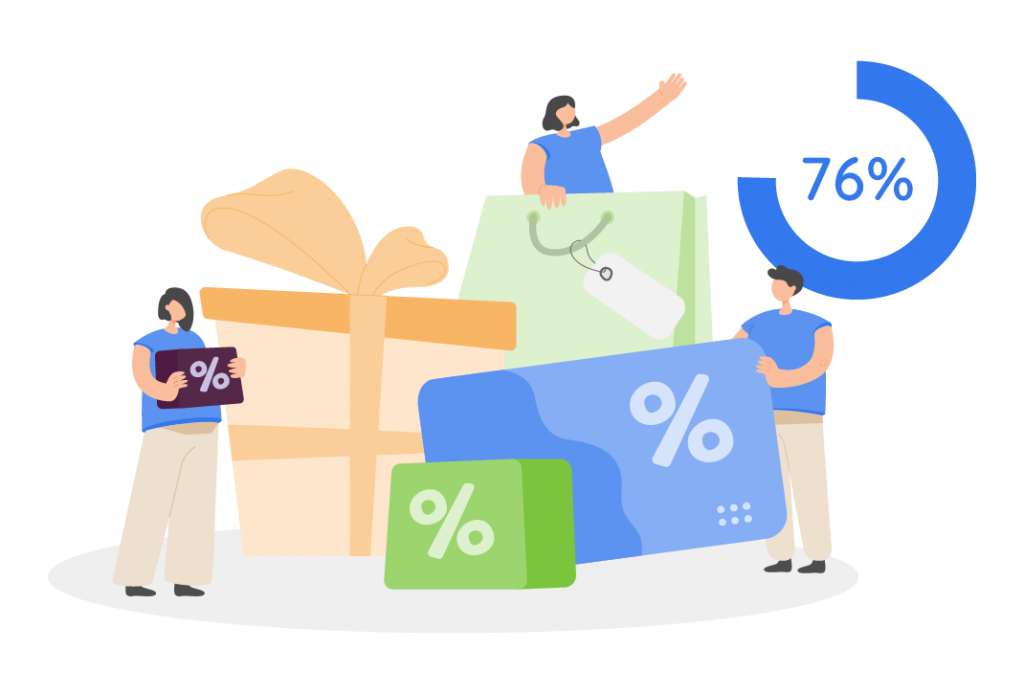 Is your event being streamed online? Include RumbleTalk in your event to provide your audience with a space to talk and have fun! To increase purchases, you may send out polls, have a Q&A session with your presenters, or even do live selling. According to Klarna, 60-80% of customers who attempted live shopping enhanced their purchasing experience.
Enhance customers' buying experience on online marketplaces with these chat features
Share chat availability status
If you're using your website chat as a community group chat, you should let your visitors know if you're Available, Busy, or Away. However, if your agents are unavailable, your audience can still access the chat and engage with the other visitors.
One-on-One Private Chat
Do you need to provide a more tailored service to a certain customer? Go ahead and start a one-on-one private conversation with him or her on your website. You may also make free audio and video calls!
Q&A Sessions with Moderators
It's advisable to utilize the Moderated Queued Chat if you wish to stream your event on your website. It's a standard group chat, except this time there's a moderator. Before the messages go live in the chat, he or she can accept or reject them before going live. Great for holding Q&A sessions with event speakers.
Share YouTube videos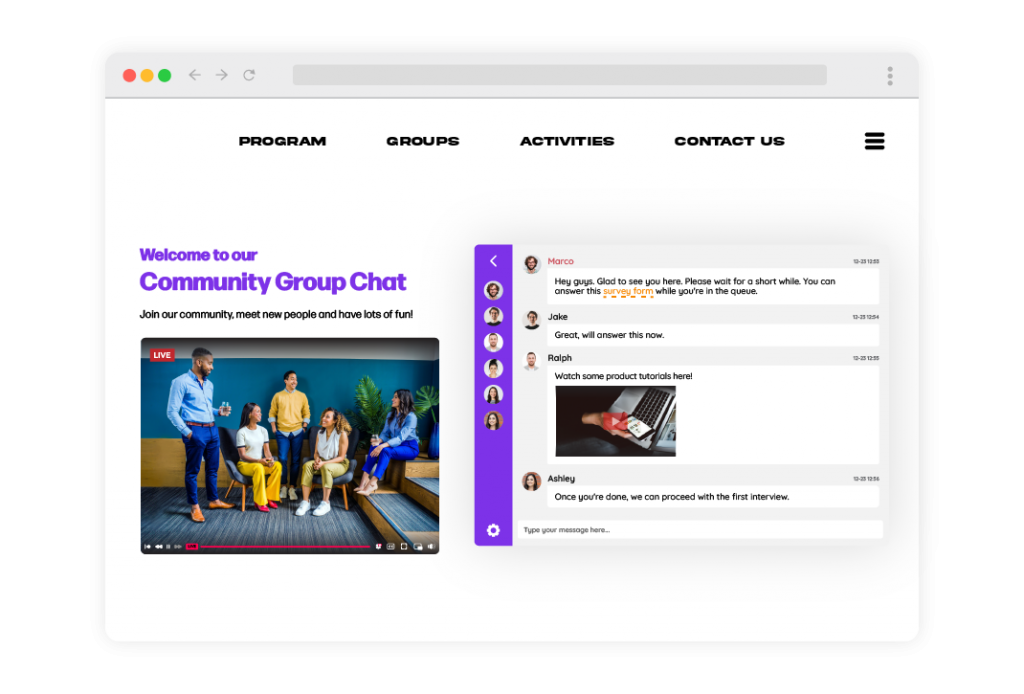 Share video tutorials, product reviews, and influencer vlogs for everyone to watch in your chat room! Simply copy and paste the video URL into the conversation. It's as simple as that!
Polls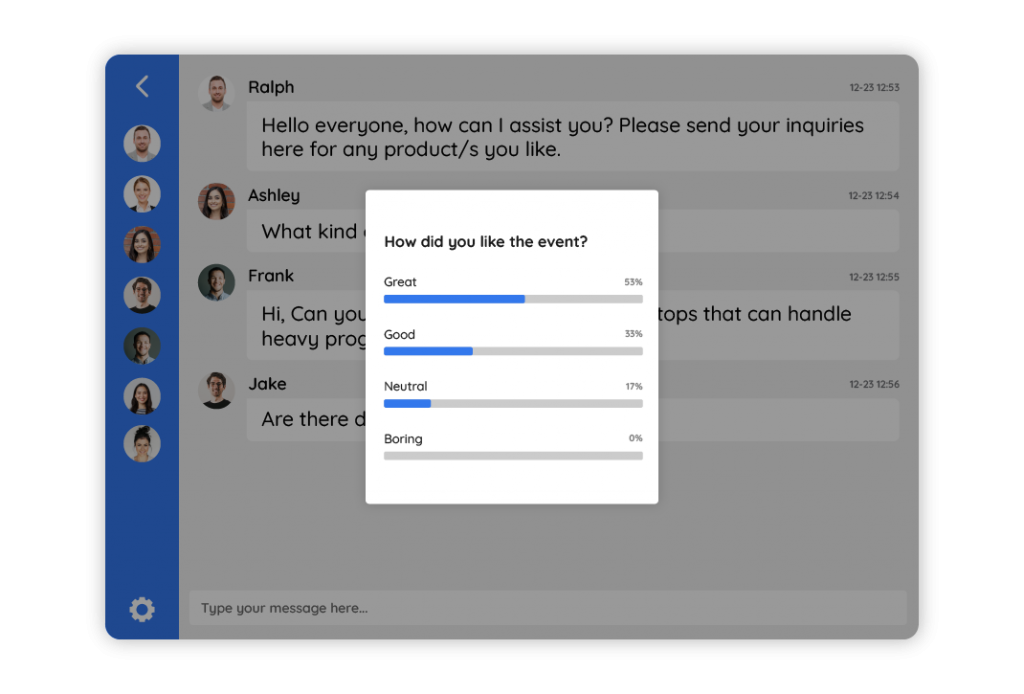 Send out polls to your audience to make your interactions more interesting. Inquire about the product they are shopping for, the price point they are comfortable with, or how your product can be improved.
Increase sales and convert prospects into customers with a marketplace chat
A marketplace community chat is an effective tool for engaging with site visitors on a whole new level. With revolutionary solutions like RumbleTalk, online retailers and customers may now communicate in real-time more effectively than ever before.
If you want to get started, we have a free lifetime plan that you can acquire here. Please contact us at support@rumbletalk.com if you require a customized package or assistance regarding chat integration.