One-on-one meeting tools such as the Experts Chat are essential for entrepreneurs and professionals to build relationships and make deals. They're so important, in fact, that many professionals have entire strategies set up around one-on-one meetings, whether they are cold calling or actively soliciting clients and opportunities.
However, even if you're familiar with the basics of how to conduct an effective one-on-one meeting, RumbleTalk's Experts Chat may be something you need, and more. This modern approach to one-on-one meetings can help you find new business opportunities while also strengthening your existing relationships with customers and clients.
What is Experts Chat?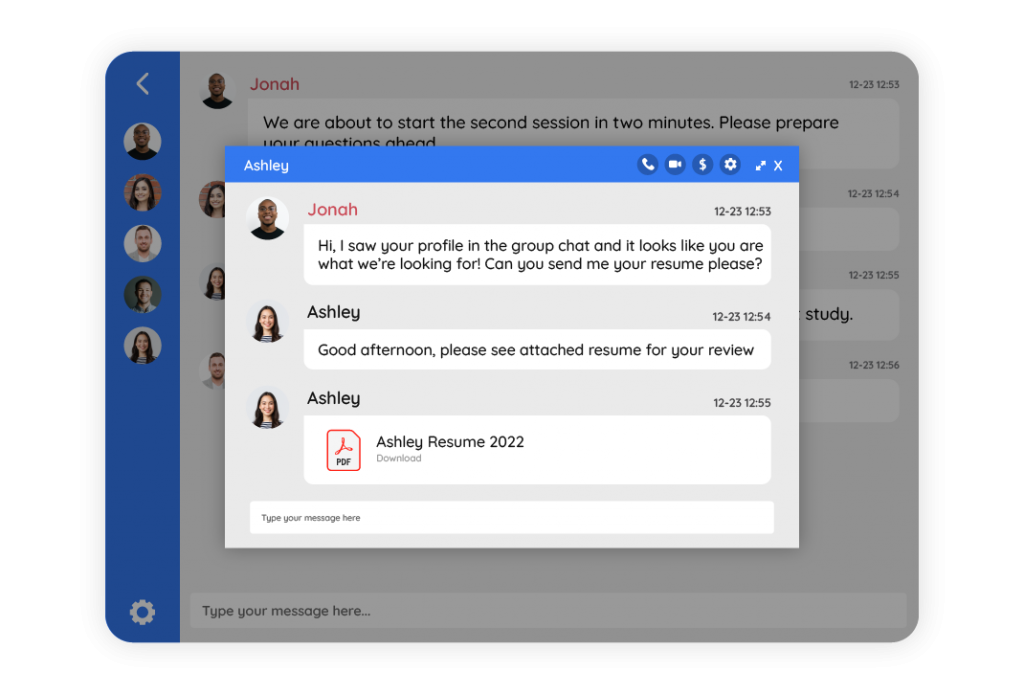 The Experts Chat is one of RumbleTalk's 5 chat types. It is a one-on-one private chat where only you, the chat admin, can start a conversation with your audience or clients.
In the chat room, you can send text, audio or video calls, exchange multimedia files, and send Youtube videos directly into the chat room.
Moreover, you can also message multiple individuals simultaneously, making it even more efficient and time-saving.
Where can you use your Experts Chat?
Here are some of the ways you can maximize this chat type: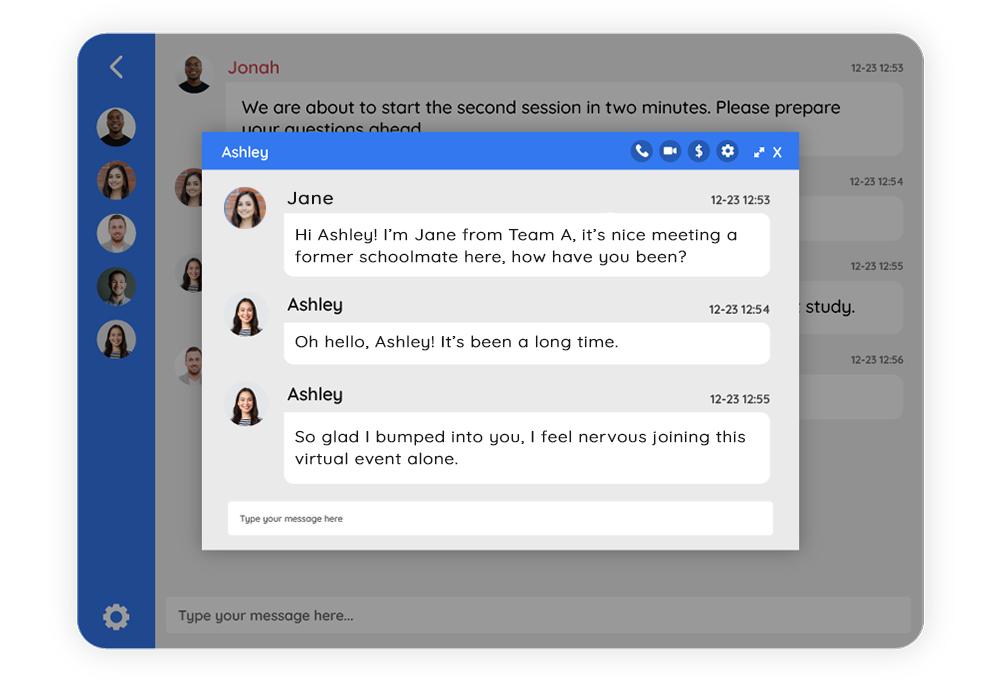 As a counselor, teacher, lawyer, healthcare worker, or other professional, it's easier to continue providing a personalized service even online. The Expert's Chat is a safe space where your conversations and files will only be between you and your client.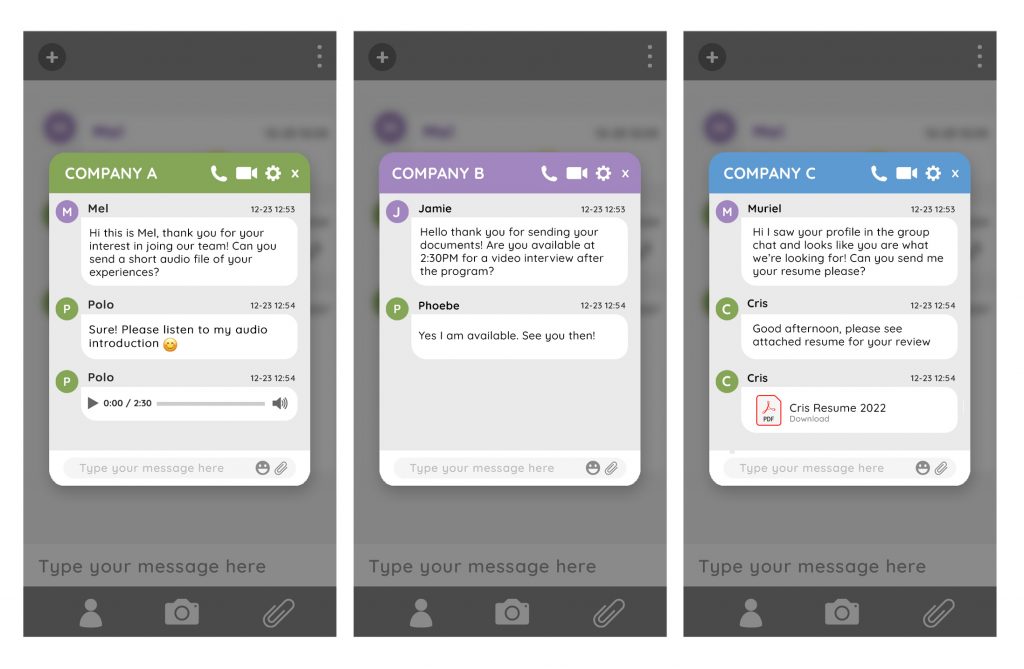 Screen, interview, and hire potential candidates on one platform. You can also exchange files such as resumes and job application forms within the chat. Go ahead and message as many candidates as you want simultaneously.
Enjoy a one-on-one meet and greet with your followers through the Expert's Chat. Your chat room can be embedded beside a live stream too, so you can easily create a two way connection without the hassle of changing screens.
Best practices to make the most out of your chat
Maximize these features for the best experience for you and your audience:
Audio and video call
Connecting more personally through audio or video calls is easier than just text messages. This feature allows you to get to know your clients, followers, and prospective clients better even from miles away.
Multimedia file sharing
Do everything within your chat room without sending files and documents through email! With that, you can instantly send and download photos, videos, links, documents, presentations, and forms right within your chat room.
In Text Keywords
These are keywords set by the chat admin, what makes them unique? In Text Keywords are clickable links! So you can redirect your client to a product tutorial, send your student to view his grades online, and share the job application form with your prospective candidate – the opportunities are endless! So no more copy-pasting those documents and links over and over again.
Multiple chat rooms
As a chat admin, you can create multiple one-on-one chats simultaneously. With this, you can accommodate more while still being organized.
Fully customizable hosted-chat room
RumbleTalk chats offer a fully customizable chat room that will suit every need. From pre-made templates and skins, to its full CSS capabilities, there's no limit to how you want your chat room to look.
Furthermore, this hosted chat can be embedded into your website, even beside your live stream. It's easy to use, secure, and affordable.
Try the Experts Chat for free
Our experts chat is a live chat experience that brings you closer to your clients. It's the perfect solution for business owners who want to keep their clients happy while they are on the go.
Get started with your free Experts Chat or contact us at support@rumbletalk.com for more information.