There's a new feature that you have to check out! Edit messages in the chat room once you send them. This feature is available for all users: admins, non-admins, and guest users.
Why do you need this new feature?
Our customers have been asking us to add this feature since last year. Now, we've added this feature to improve user experience. Users weren't able to edit their messages when they were already sent. Now, with just a click, they can edit messages without the need to delete the previous message.
How to edit messages in the chat room?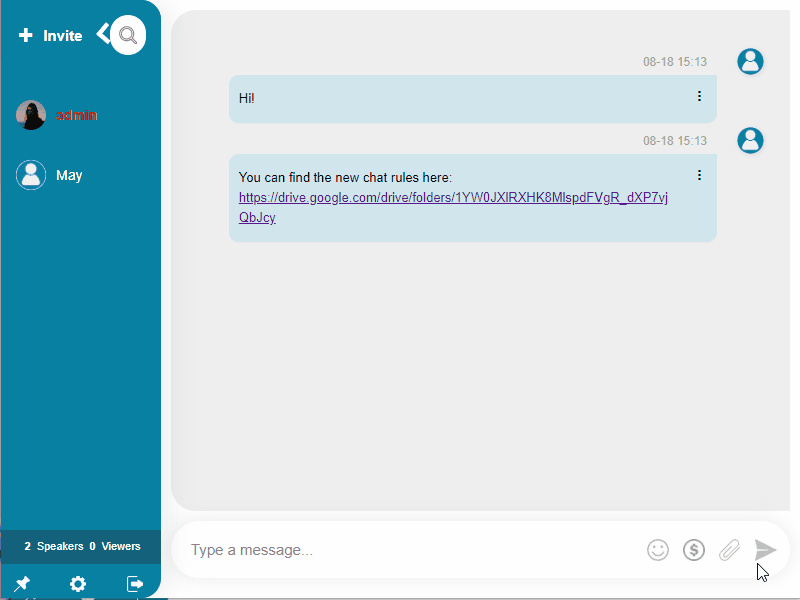 To edit your own sent messages, you need to do the following.
Log in to the chat room.
Type a message and send it.
After sending a message, click the button beside the message you sent (in some skins, you should hover over the message in order to see it).
Click Edit.
Type your new message.
Previously, you cannot edit sent messages. Therefore, you had to send one again or delete the previously sent message if you wanted to add additional information. With this new feature, you can just click the edit button and rewrite your message.
NOTE: For now, this feature is only available for beta users. Contact support (via the admin panel) if you want to gain access.
New features coming
Since RumbleTalk started, we are continuously improving our platform. From improving the user interface and experience to adding more plugins to our array, we're working towards the betterment of our service.
You can see our current features here. To request a feature that you'd like to see or if you're experiencing bugs, you may contact our support team via support@rumbletalk.com.
Not yet a RumbleTalk customer? Sign up on our website for a new account and try the chat platform for free!