There are numerous options for online chats available. Each chat platform has its own set of functions and features that you can integrate into your website or blog platform, such as WordPress.
With so many options to choose from, it can be difficult to know which features you'd need. Some of which you might not even consider features in and of themselves are the most important so that you can provide the best customer service to your clients.
To assist you in decision making, we've compiled a list of five features that your chat platform must have to provide the best customer service and evaluate its performance.
1. Design flexibility

Although some chat tools are free, they may have limited options for interface personalization. You won't be able to imprint your brand's identity on the chat. Or, your customization options will be limited. If you decide to upgrade from a free to a paid account, they will almost certainly offer you the option of customizing the chat's appearance. If you decide to upgrade from a free to a paid account, they will almost certainly offer you the option of customizing the chat's appearance.
Although the prospect of paying less or even not paying at all can be appealing, not being able to personalize your online chat could undermine your potential client's confidence in your firm. This is why having the option to customize them is one of the key features of chat platforms.
2. Customers can chat anytime
Your visitors do not have to go without customer service even if you are not open. Some platforms shut down the chat completely after hours, but others allow you to keep it running even if your client does not receive an immediate response. That is why using a chat platform that allows messages to be sent outside of working hours is a great idea.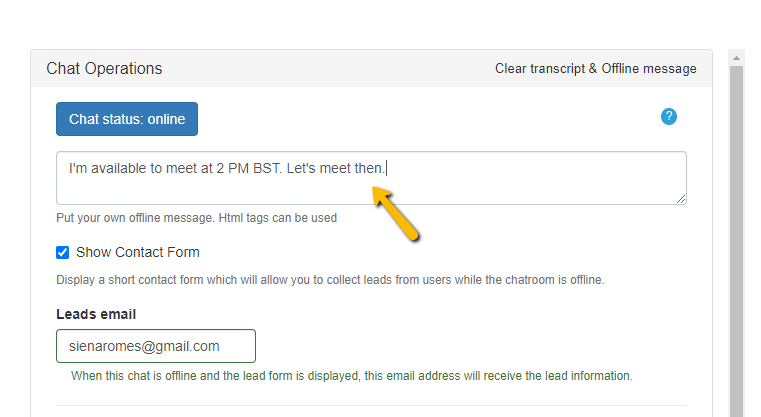 When no one is available to answer your clients' questions, you can leave it offline and then respond the next day. Or, you can arrange for the messages to be sent to an email address. You can even do both if you want.
3. Deal with multiple clients at the same time
There's no point in ditching the phone for an online chat if one of its most valuable features isn't available: dealing with multiple clients at once. If a chat platform does not support this, it makes no sense to use it. Clients will be left waiting for the same amount of time they would if they called a call center or support.
4. Mobile and tablet friendly
With the majority of internet use shifting away from computers and toward mobile devices, not having mobile support is no longer an option. Using a mobile and tablet browser allows you to handle requests even when you're not near a computer. This increases the flexibility of your customer service.
5. Backup conversations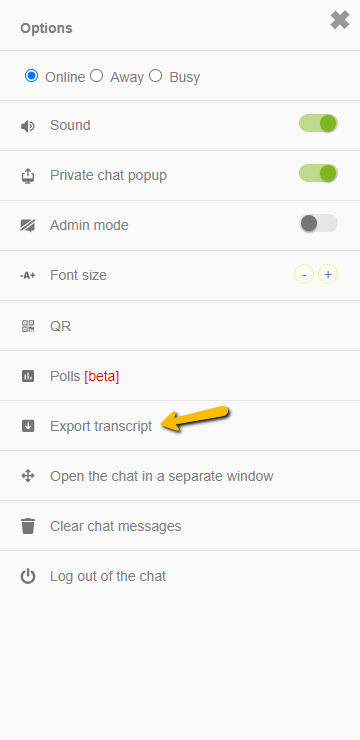 Finally, conversation backup is a critical feature of an online chat platform. While the tools mentioned above allow you to quantify your customer service, backup serves two purposes. It analyzes the quality of your customer service and protects you from unwanted visitors.
With the RumbleTalk online chat platform, you can export your chat history. This feature is so important that you shouldn't even consider an online chat platform that doesn't offer it. By doing so, you would be putting your company at risk.
RumbleTalk chat platform covers all these features, and more
After reading this article, you're fully aware of the features that your chat platform must have to be a true success. RumbleTalk offers all of these features in one platform. If you want to start using a chat platform on your website right away, try RumbleTalk for free! To begin, click here.
For a free demo, you may also send a message at support@rumbletalk.com.