Are you looking for a more efficient way to redirect your group chat audience into a specific webpage or file? Try RumbleTalk's InText Keywords. This system only takes minutes to set up and doesn't require any type of special coding knowledge or website design skills.
Get started today with everything you need to know about this feature.
What is RumbleTalk InText Keywords?
The InText Keyword feature is an exciting tool available on your RumbleTalk Chat. This turns single words or phrases into dynamic hyperlinks. Therefore, allowing you to associate any word with any webpage, download file, online document, PowerPoint presentation, Excel spreadsheet, PDF, video, or affiliate link of your choice.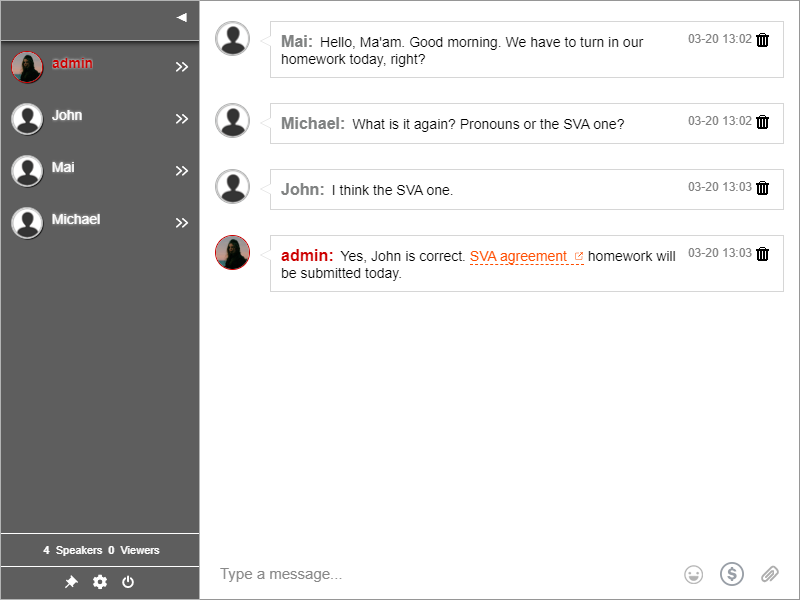 With RumbleTalk InText Keywords, you have complete control over your links – if you want the link to go to one place or another and what happens when it's clicked on. Not only that, but your links will be permanently associated with your targeted keyword phrase – even if the page address changes or the page moves around on the site or changes names altogether!
Where can I use InText Keywords?
InText Keywords can be used for anything. For example, online events, website communities, education, trade shows, conferences, and one-on-one consultations.
The idea is to never send the link over and over again. So just type in your keyword and it will automatically be clickable – redirecting your audience to the file, webpage, or form you want them to see. Here are some of the ways you can use an InText Keyword.
For online job fairs, use it to send people directly to a website where they can see the job listings. How about an online application form? Sure!
For conferences, use it so your audience can fill out a survey form. This way, you can easily get their feedback without sending the links again and again.
For education, use an InText Keyword so that your students will have easy access to key documents and presentations.
For e-commerce website chats, use your keywords so that your community can download the menu easily. Moreover, you can also send them to your order form.
For online consultations and medical advice, typing in the key term will generate links directing your patients directly towards web pages where they need to fill out the registration form. You can also redirect them to instructional videos on Youtube without copy-pasting the Youtube link.
How do I create an InText Keyword?
Creating your keywords is simple, you can set it up in no time. Just follow the steps below: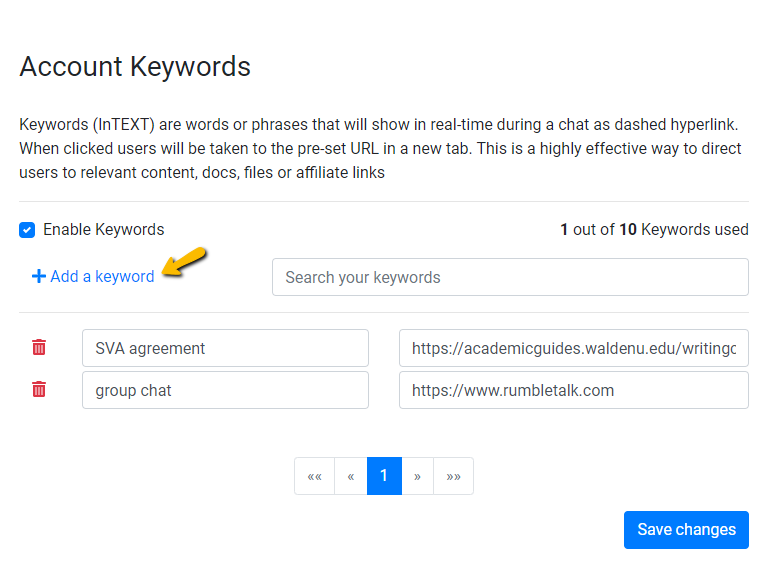 Go to your admin panel.
Go to Settings and select Keywords from the drop-down menu.
Enter the keyword(s) and URL that you want to associate it with.
Click Save.
That's it! Your keywords are now active.
Don't be limited to just a single word. InText Keywords work for phrases as well.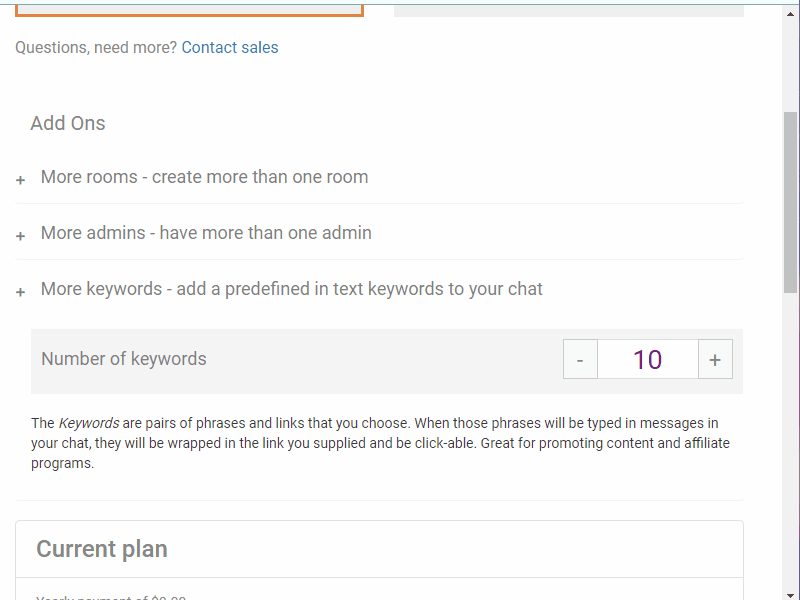 The number of keywords you can add to a group chat depends on your current plan. Don't worry though, you can upgrade your plan and add keywords at any time!
A simple solution to make your conversations more efficient
RumbleTalk's InText Keywords is a great tool that lets you create keywords and easily turn them into dynamic links that redirect to anything! Finally, this feature optimizes your chat to make your conversations more efficient and interactive.
Create your free account now. You can also send us a message at support@rumbletalk.com and we'd be glad to assist you with a free demo.
For regular updates and more chat solutions, follow our Facebook page at https://facebook.com/rumbletalk.