When you need to connect with your members, there's nothing like having an exclusive chat channel that isn't publicly accessible like the Members Chat. In fact, it's one of the many special features that make Rumbletalk so great!
The Members Chat, one of the Rumbletalk chat types, is an exclusive community chat feature. It allows your members to easily get in touch with each other in a private group chat. You can even use this platform to draw attention to new services or product releases by announcing it directly to your members. It's simple, it's fast, and it's the best way to make sure that your community stays happy!
What is a Members Chat?
Members Chat is an exclusive group chat that is exclusive to your members only. It's an interactive way for users to share and learn from each other, or just hang out and have fun. It's a great way to give your members a sense of belonging and confidence. So, it serves as a real-life community group. A safe space where you can ask questions, make suggestions and connect with others in one spot. Perfect for closed group discussion and membership events.
Features of a Members Chat
Add a welcome message – A welcome pop-up message on your chat encourages visitors to talk to each other. Your message can include brief information about the subject of your group chat, the ground rules, or an ice breaker. Set up your welcome message in a few easy steps.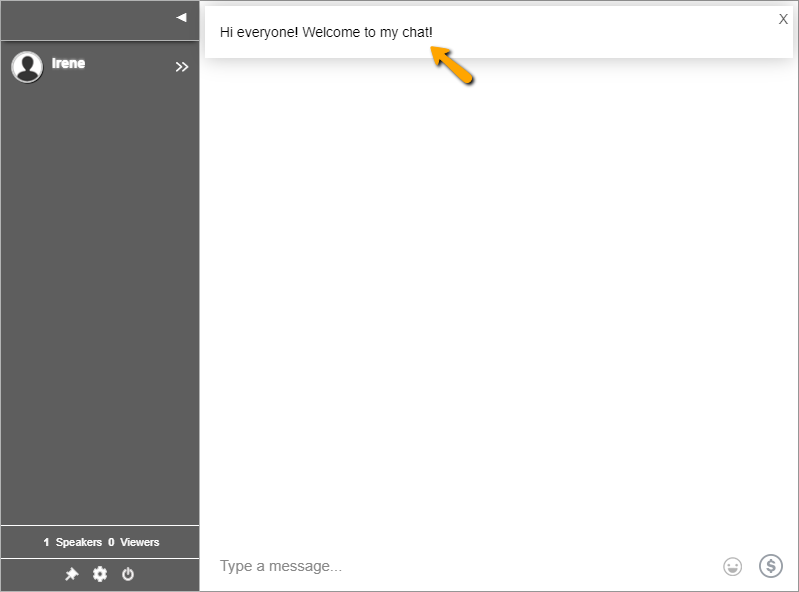 2. Automatic log in through Login SDK – If you have your own users base and wish to connect it to your RumbleTalk Chat, you can use these API instructions to set it up. With RumbleTalk's Login SDK, your users will be logged into your chat automatically. RumbleTalk RESTful API can be used, along with the Login SDK, if more advanced integration is needed.
3. Moderate the chat as the Chat Users Administrator – Assign a chat administrator to moderate the virtual room. As the admin, he or she has the power to delete all messages at once. Also, the admin can also mute everyone in the chat, useful when you need the members to focus on a presentation or announcement. Other admin features are as follows: Export chat transcript, disconnect or ban users, and collect feedback through Polls.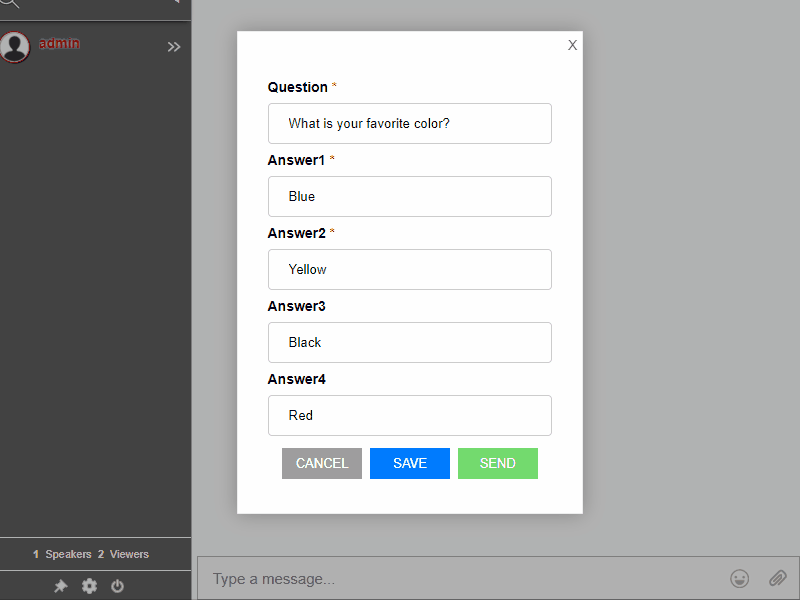 4. Make video or audio calls – Aside from sending text messages, your members can also make video and audio calls in the chat anytime.
5. Turn words into links with Keywords – Any word can be linked to a website, a file, a form. For instance, you can use this to send registration forms, members announcement posters, video files, and more. This makes every conversation more efficient.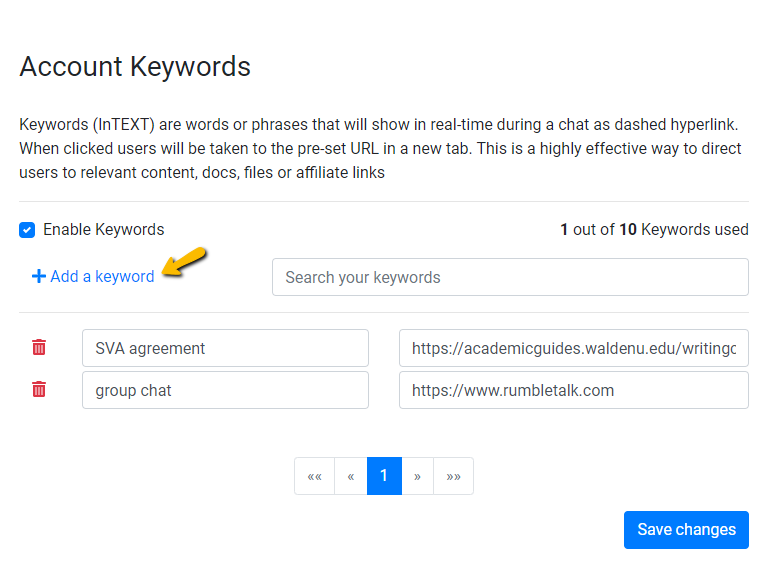 6. Share files, images, and Youtube videos – Add color to every topic by sharing any type of file, image, video, links, or emojis to the group chat. Using RumbleTalk's multimedia sharing tool, users can just click the paperclip icon at the bottom of the chat window and choose the file they want to share.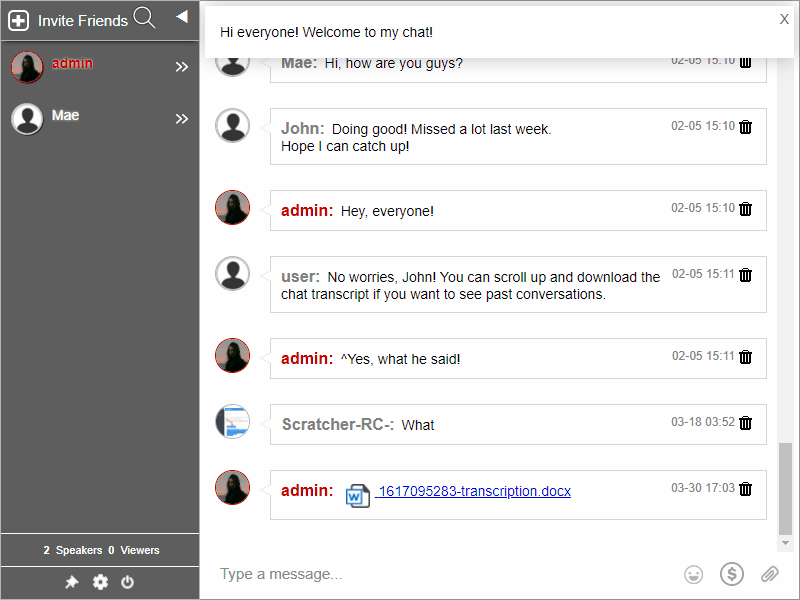 Get started in a few steps. Set up your Rumbletalk Members Chat by following the specific instructions for your platform (1) WordPress, (2) Moodle.
A thriving, exclusive community powered by Rumbletalk
The first part of building a community is making people feel they're part of something special. Members Chat is a chat type exclusively for your members. So, we've made it easy for your to integrate this chat room directly into your website, forum or community. Furthermore, Rumbletalk has provided a powerful set of tools that allows your members to connect and engage with each other on an entirely new level.
If you need any assistance on integration and other information, send us a message at support@rumbletalk.com and we'd be glad to give you a demo for free.