Customer experience and audience feedback are inextricably linked. When you combine this with an online chat platform, you increase the chances of engagement, leading to an improved customer experience.
The audience wants to be heard and interact at all types of events. Companies and individuals have used various types of audience feedback platforms over the years.
However, it is best to be prepared before sending a feedback form. A nice survey is not an excuse for a sloppy event presentation.
So, let's talk about how you can incorporate an online chat platform to collect audience feedback.
Creating a platform for Q&A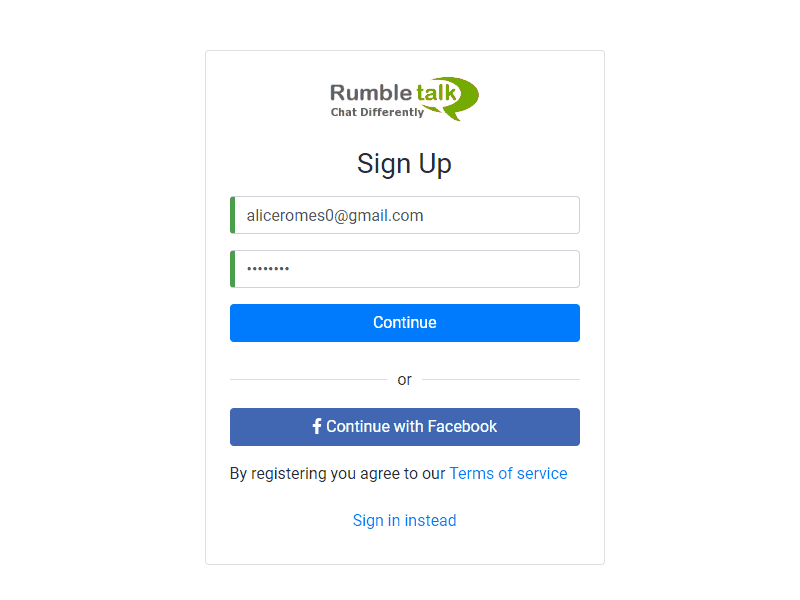 You must have a platform in place before you begin. For instance, create a Moderated Chat using an online chat platform. You can easily hold Q&A sessions at your event using a Moderated Chat.
It can be used as a Q&A platform for events, presentations, and as a medium to get feedback.
Here are the steps to setting up an online chat platform to serve as a moderated Q&A chat.
To begin, go to the website.
Select a type of chat. In this scenario, we'll go with Moderated Chat.
Configure the chat settings as desired. You can change the theme of the chat, add moderators, and even put up a paywall.
In the Moderated Chat, queueing messages is possible. Moderators can select which questions or messages will be displayed in the chat.
If moderators believe the question/message is inappropriate, they have the authority to delete it. With this, you can start a Q&A session from scratch.
Q&A: How to keep your audience's attention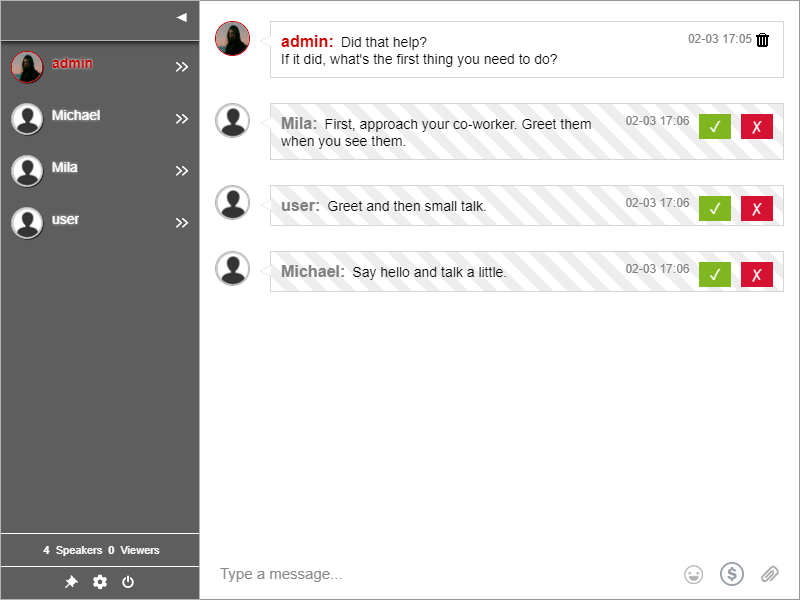 Engage the audience with a Q&A session. Instead of simply speaking to your audience in a one-sided manner, allow them to submit questions. As a result, you create two-way interaction.
Before you begin, inform your audience about the platform. Give them instructions on how to use it, especially if it's a new mechanic. You can begin using the platform once they understand it.
Hold Q&A sessions alongside your presentation or use the online chat platform as a live chat. You don't need multiple pieces of software or websites to communicate with your audience. All you require is a reliable online chat platform.
There are two ways to communicate with your audience when using the Q&A chat.
Pose questions to them. As a speaker, you must ask questions of the audience. Why is this the case? The answer is so that you can address them during the event. This gives the audience the impression that their opinion is valued.
Request that they submit questions. You must encourage your audience to submit questions as a speaker. The situation is tense. As a result, by inviting your audience to submit questions, you can be prepared to respond to them. As a moderator/live chat agent, you can instruct the speaker to have his answers ready.
If you want to increase the chances of successfully improving customer experience, use a moderated Q&A chat.
Finish with a poll to request feedback from the audience and improve customer experience
Do you have any closing remarks for your event? Why not end it with a poll? A poll allows you to collect feedback from the audience after each event.
Polls allow you to create questions with four predefined answers from which to choose. For example, you could use a poll to find out how your audience felt about the event.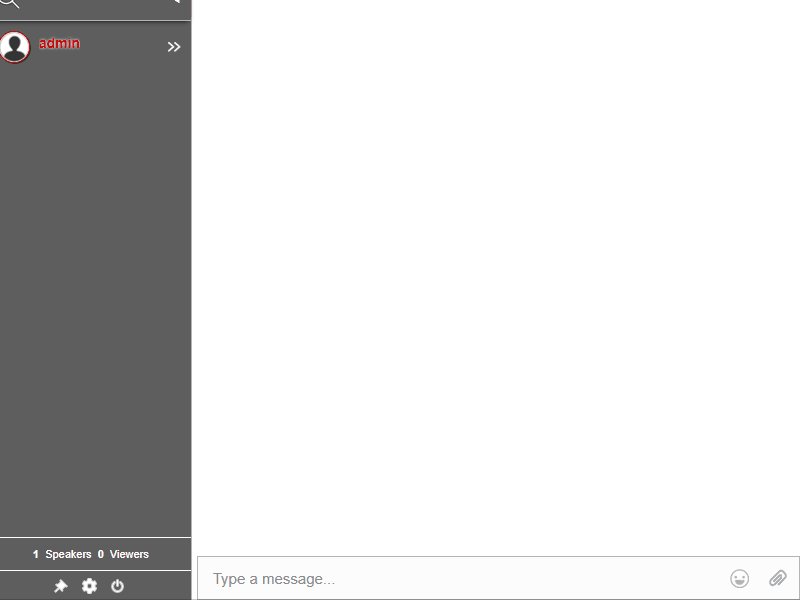 You can get audience feedback at any time if you have a poll platform. This allows you to collect data for your next event. Polls allow you to ask questions about anything from topics to things you can improve, e.g., customer experience.
What is the relationship between customer experience and audience feedback?
One of the most current ways to ask about customer experience is using an online chat platform. It won't be enough if you don't know how to use it properly.
You must know how to communicate with your audience if you want to know more about your customers' wants and needs. This entails mastering the art of starting a discussion, sending a survey/poll, and receiving feedback. If you're planning to ask about your customer's experience with your product/service, then keep these points in mind.
You can reach us on Facebook and Twitter if you have any questions. Already have a RumbleTalk account? Contact us via Support.
Are you interested in more than simply the aforementioned features? You can see them by clicking here.