A chat plugin is a solution for businesses that want to embed a group chat to their websites without having to download anything. Coupled with an InText keywords feature, it transforms into the ultimate marketing platform.
You can easily direct your users to links from external sources, sites, or affiliate content when you use InText keywords. As a result, all messages are scanned for words or phrases that are linked to a URL. You can use this to easily direct users to affiliate content or related topics.
What exactly is the InText keywords function?
This is a technology that recognizes specific messages, texts, or phrases in a group chat and highlights them as keywords.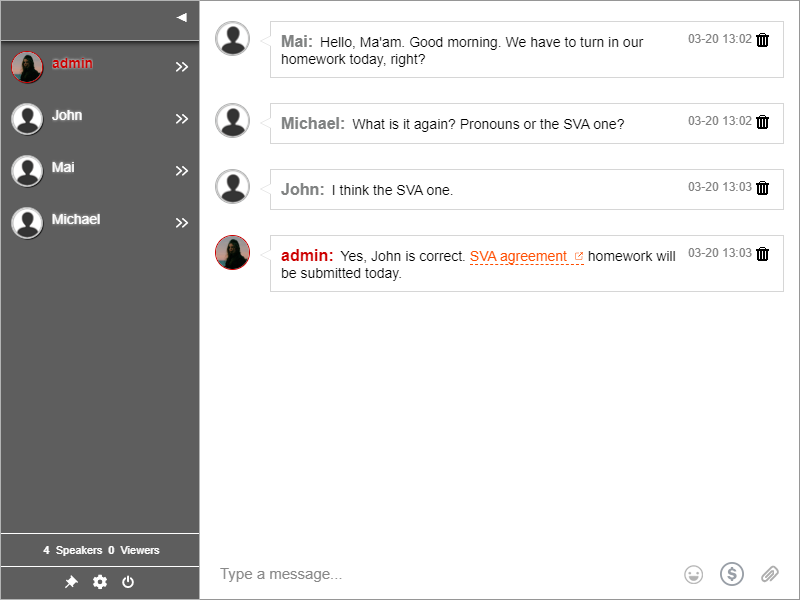 These keywords are provided by the chat owner. The chat platform's role is then to search for these keywords in the chat and correctly link them. This is true for all chat rooms.
When you type a keyword, it must be followed by a URL. The URL is also provided by the chat owner. As long as you have keywords assigned to your chat, the keywords with links are recognized instantly.
If you wish to edit the keyword list, there's no need to disconnect everyone in the conversation. A chat owner can add keywords, which will appear in real-time in the chat.
Without cluttering the chat with URLs, you can now add links or documents connected to the discussion. You can also utilize the tool to respond to inquiries from your audience about your topic.
If you're a teacher, for example, you can send your students to review materials or informative videos. Another wonderful example is when a customer inquires about your social media accounts while you're conducting a product launch. You can attach the names of social media pages to them, and they will be instantly redirected to them.
How can I turn on the feature?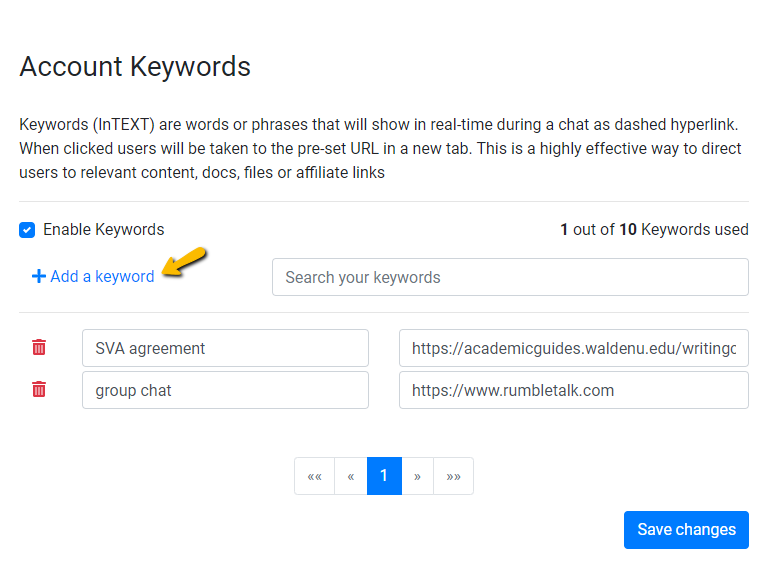 If you don't assign keywords, they won't be highlighted in a chat. You must manually assign them as the chat owner. You'll need to do the following to accomplish this:
Go to your admin panel first.
Select Keywords from the drop-down menu under Settings.
In your chat, enter the keyword(s) and URL that you want to appear.
Last but not least, save your changes.
A link isn't just for a single word. They can also utilize the following:
a single paragraph,
using short phrases, and
sentences that are complete.
A keyword can be anything. The number of keywords you can add to a group chat is, however, limited. If you are in a hurry, you can upgrade and add keywords at any time.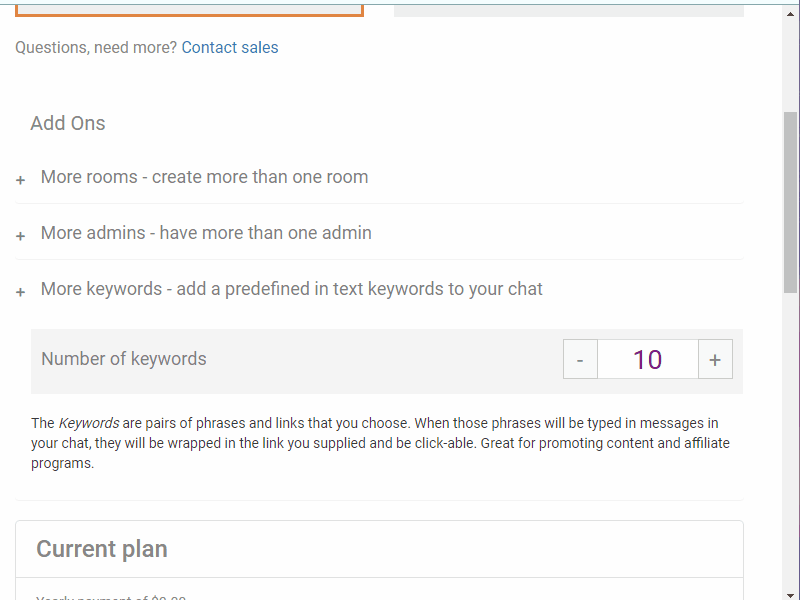 When you upgrade, you'll be able to add keywords to your limit right away. Add more keywords and URLs after that.
Marketing made efficient and easy through InText keywords
Finally, keywords are an excellent way to direct your audience to where you want them to go. Keywords are displayed in a new tab. As a result, they will not be disconnected from the chat. They can then watch the content at their leisure.
The audience can immediately spot them. If a member of the audience is bored, he can simply scroll through the chat and move on to the next message.
Administrators are not the only ones who can use them. These keywords are also searchable by your target audience. It then appears as highlighted text.
In private conversations, the keyword list is also active. As a result, give it a shot right now and see how it affects your website!
More information on how to use them can be found here.
Want to know more about RumbleTalk's features? Don't hesitate to connect with us through our support email. We're more than willing to give you a demo call.