As you know, RumbleTalk is a group chat platform that provides a simple solution for companies and individuals that want to add a social group chat or a dedicated private group chat to their websites. With InText keywords, it becomes a more powerful platform.
Users can now dynamically improve their chats and direct their users to links where they want them to go. This scans messages for certain phrases or text and then hyperlinks them to the given URL. It's a great way to direct users to affiliate content or related topics with minimal effort.
What are InText keywords?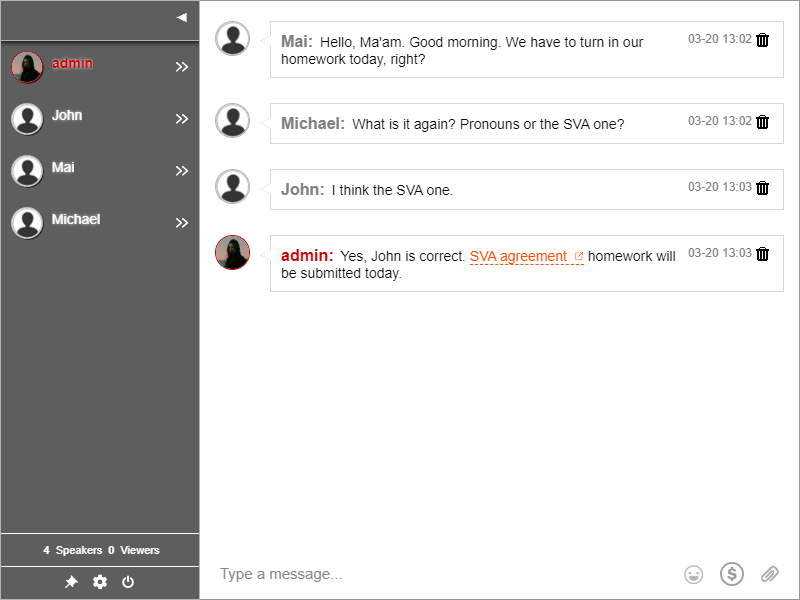 InText keywords are a technology that identifies specific messages, texts, or sentences and then highlights them into keywords in group chats.
A chat owner provides these keywords. Then, the chat platform keeps track of whatever keywords the chat owner wants to use. This is applicable to all group chat rooms.
Links are assigned to these words. The chat owner chooses the URL. As the chat is ongoing, the URL linked to a keyword is automatically injected into the text.
The chat owner can update the keyword list anytime. Therefore, a chat owner can add new keywords, even while the chat is running.
The platform will detect it automatically and will not hinder the group chat experience.
This is a great way of placing affiliate links or materials related to the topic. Also, it can serve as a way to answer your audience's questions. For example, you can direct them to related sources such as educational videos and review materials.
It's dynamic and fast. Previously, to share a URL, you would have to entered a link manually. It clogged up the chat with too many links, leading to too many messages and slow response time.
With the use of InText keywords, real-time placement of links is now available. It's up to the chat owner to delete them or replace them with a different phrase or link.
How does it work?
Until you assign a keyword and corresponding URL, the keyword will not be highlighted in the chat. After you assign the keywords and URL, then that's where the InText keywords feature does its job of linking the keyword/s and URL.
To add a keyword, you need to go to your admin panel.
Select Settings > Keywords.
Then, add the keyword/s and URL.
Save your changes.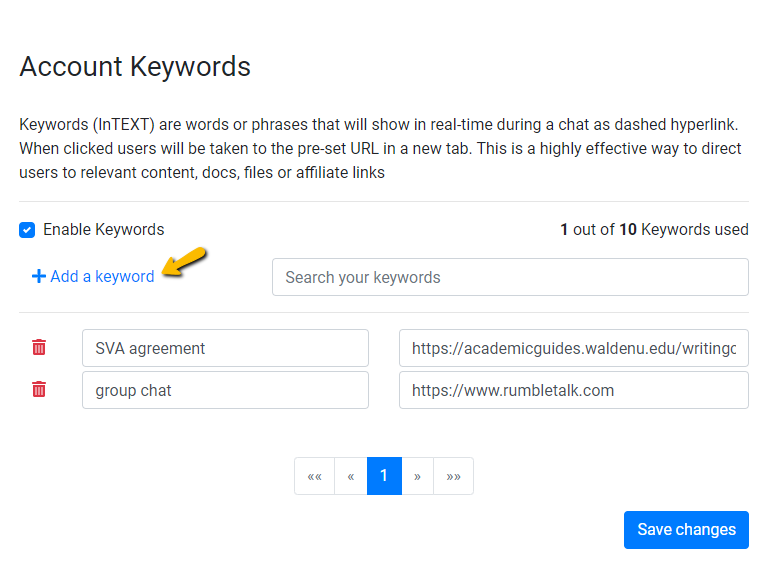 Chat owners can link almost anything, not limited only to URLs. They can use any of the following:
Individual words,
Short phrases, and
Full sentences.
As you can see, anything can be a keyword. However, the number of keywords that you can add to a group chat is limited. Chat owners can upgrade anytime if they need more in a group chat.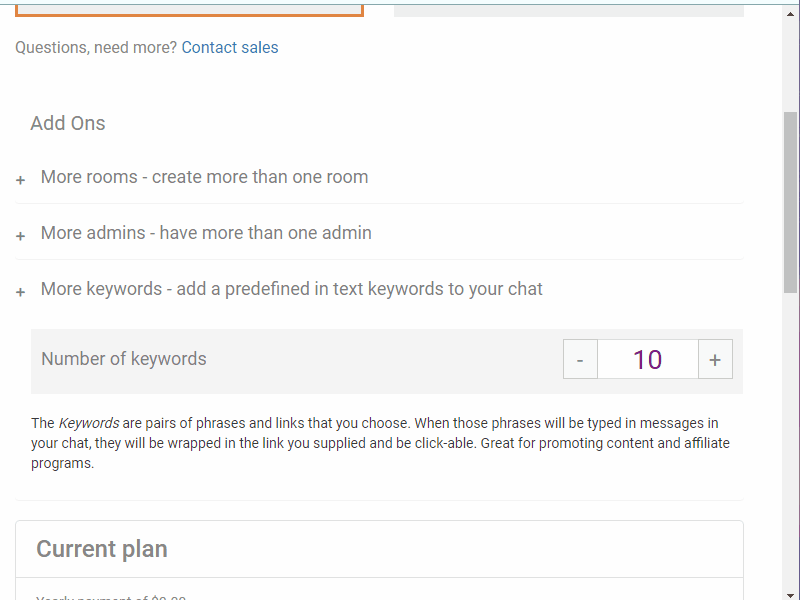 With the upgrade option, chat owners can immediately add keywords and this will not interrupt the flow of conversation. If they are no longer needed, they can immediately delete them from the list. Then, they can change it to a more relevant one.
Using InText keywords in your group chat
To summarize, InText keywords are a great way to point your users to a URL that you want them to visit without interrupting the chat flow.
When clicked, the links open in a new tab. So, disconnection will not be an issue. Instead, they can view the content in their own time.
Each keyword is highlighted and visible. If a user is not interested in clicking the link, he may just ignore it or scroll the chat.
The feature hyperlinks all the keywords in the group chat, not just the messages sent by the admins. This means that anyone in the group chat can send these specific words and it will automatically be linked.
Even in private chats, the keyword list is still active. So, what are you waiting for? Go ahead and give it a try.
You can find more details here on how you can use them.