Digital events can be great. Why? It's convenient, low-cost, and there are countless ways to connect with people worldwide. However, if you've ever attended boring meetings or classes, you would know that a digital event can also be a failure if not executed properly.
The key to a successful digital event is moderation. Hosts are in charge of moderating their events to ensure that participants are having the time of their lives. This entails interaction like answering questions and creating two-way communication rather than just holding a class to several attendees.
Before you host a digital event, follow these tips for successful moderation.
Moderation: Why is it so important?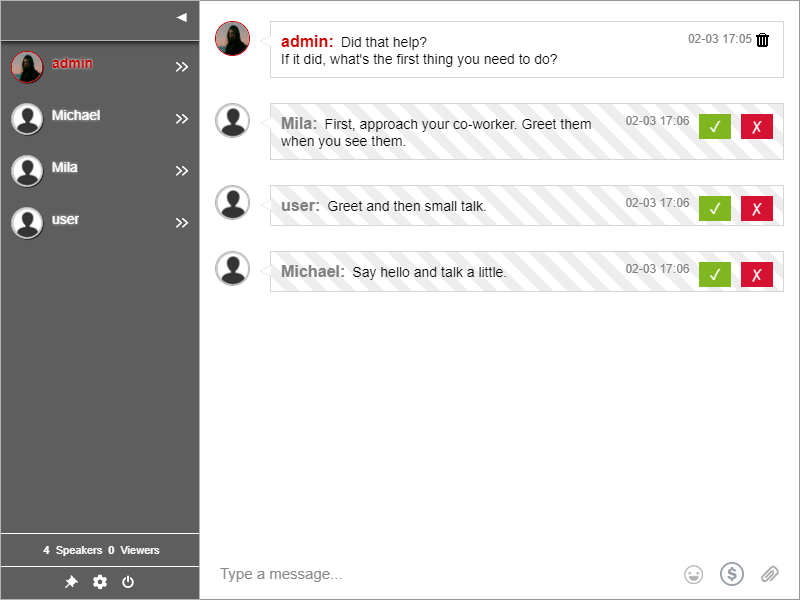 Have you ever attended an event where the speaker doesn't acknowledge the chat (or entirely disables the chat option)? One-sided events are not engaging. When there's no medium or platform for communication, participants might as well watch a YouTube video.
Another common scenario in events is digital event hosts choose to disable live chats. This is because they're scared of the messages getting out of hand. However, if you appoint a moderator and plan your event beforehand, it's easy to keep track of messages.
Ultimately, it's a win-win situation when you moderate your events. The more you interact and engage with your audience, the more likely to attend your future events.
The perfect tool for your digital event
Moderating a digital event doesn't have to be expensive. You don't need to download software if you don't want to. So, here's what you need to moderate your event.
Within your event platform. Whether you're live streaming on social media, YouTube, or a dedicated event platform, there should be a dedicated chat for your event where participants can send in their questions. In turn, speakers will answer them during the event.
In a separate chat or page. If you don't want to use a chat next to your event (might be too distracting for you), or if you need a place where everyone can connect before the event, create a page or site for your event. This can serve as a platform for your participants to connect, even after the event. Follow-up questions can be answered here.
Use your moderation tool
RumbleTalk has a dedicated chat for events. It's called the moderated chat. It lets admins pre-approve messages. Admins serve as moderators of the chat. They are in charge of controlling what goes in and out of the chat room.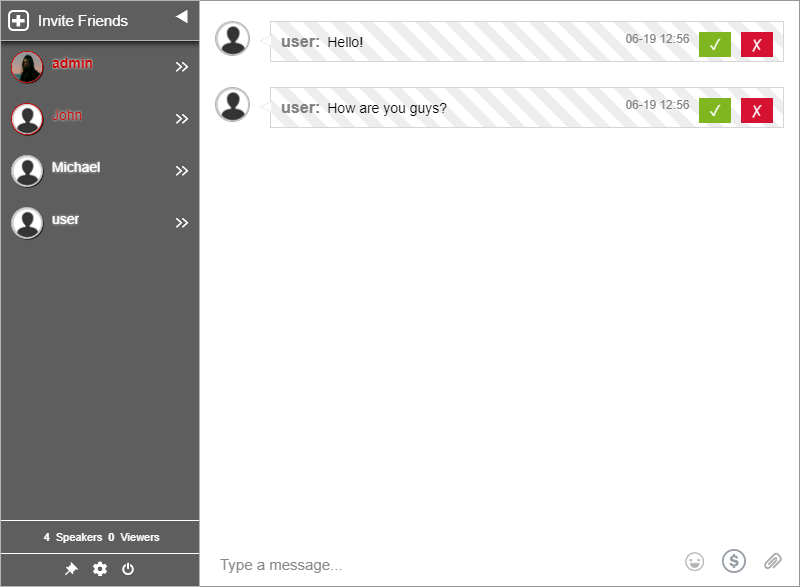 Non-admins users are free to send messages. However, they will only appear in the chat when an admin approves them.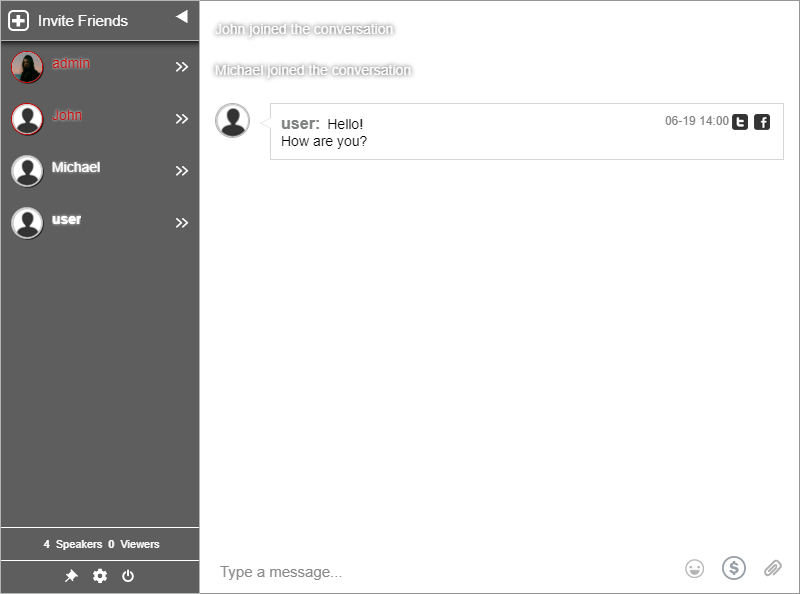 Moderating your chat like this has a lot of advantages. Here are some.
Spam and trolls aren't likely to be entertained.
Admins delete irrelevant questions.
The chat is clean and straightforward.
Read this article to know more about the moderated chat: Moderated chat: The engagement solution for your live events
Need more digital event advice?
Check out the knowledge base where we post how-tos, guides, and videos to help you start with the platform. Additionally, you can visit our blog and read some articles to find some tips and tricks for your events.