Here's a new feature to add a layer of privacy to your group chat. You can now delete files shared in a chat conversation, group, or private.
Privacy means a lot to most of us. Privacy comes in many forms, either territory, physical body, data, identity, or location. Nowadays, privacy is not a right anymore, it is a privilege. We hear stories from the news on how easy it is to invade our privacy.
So, here at RumbleTalk, we have some ways to help you protect your privacy. Specifically, the things you share in the group chat.

RumbleTalk's newest feature gives you the ability to delete all uploaded images, recordings, and files, not just in the group chat but also in private conversations.
Why the need to delete files?
Most of the chat owners want to delete the messages in a group chat after an event has been finished. To keep things confidential, they wanted to delete the messages.
Then, they also wanted to delete the shared files on that chat. So, we had an idea to add this as a feature for our existing customers.
How do we do that?
In your RumbleTalk admin panel, click the settings and choose History.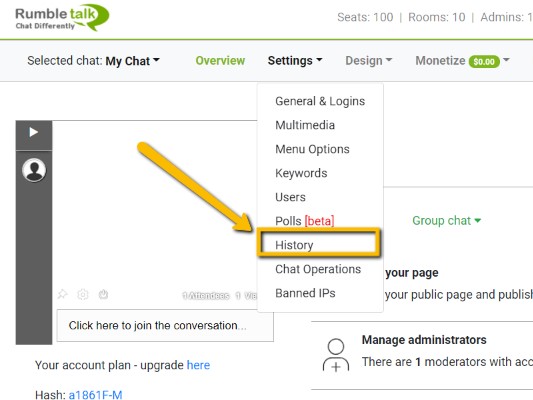 After that, you will see the History page. In there, you have an option to save the chat transcript or delete all the messages that were delivered to your group chat.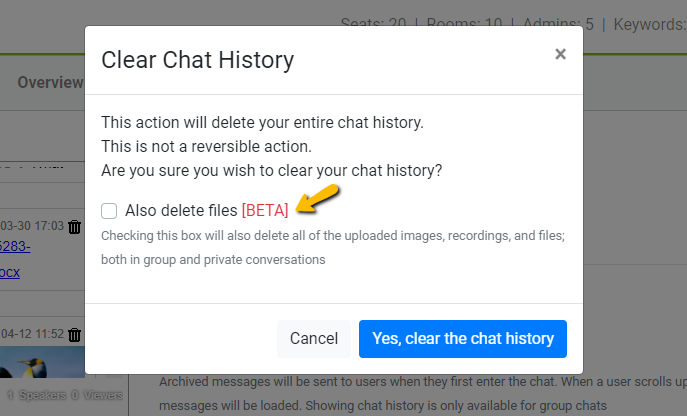 There is a check box (Also delete files). Check that box to delete all files.
Then, click Yes, clear the chat history to delete the entire chat history.
Now, all files that you have sent to the group chat and private chat will be deleted.
As you can see in this example, the users sent multiple files and images in the group chat and private chat. However, after checking the Clear Files check box, they were instantly deleted.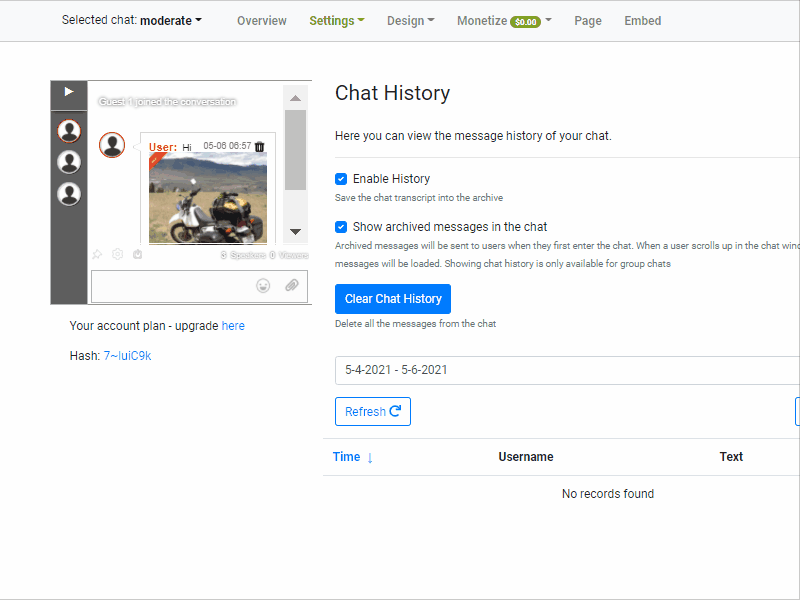 This is how easy it is to delete all files in your group chat.
You can also refer to the knowledge base article and use it as a guide.
Deleting files and more
RumbleTalk is always adding new features to keep our customers happy. This is just one example of how we have added a feature based on our customers' suggestions.
We have more features coming in the near future. So, if you want to be updated with the latest news, you can follow us on Twitter and Facebook.
Let us know your comments and suggestions by contacting us on our website. We always put our customers first.
Sign up to RumbleTalk today and start chatting!