How many times have you tried to obtain the answers you needed online but gave up in the middle of a purchase? There are an estimated two-thirds of abandoned carts according to a study. Fortunately, live chat can assist in converting such clients by offering prompt customer care during the peak of purchasing intent. Live chat statistics that demonstrate how useful these tools can be for your business and customer service team are provided in this article.
Utilizing live chat capabilities on their websites helps businesses offer a better customer experience, increase the effectiveness of their customer care staff, and realize greater increases in revenue and client retention.
Additionally, its popularity has recently skyrocketed and is still rising. Even if your website doesn't support live chat, there's a decent possibility that one of your competitors does as 85% of businesses are expected to use it by 2022.
Live chat statistics and strategies for businesses
Live chat features, according to 79% of firms, have a favorable effect on sales, revenue, and client loyalty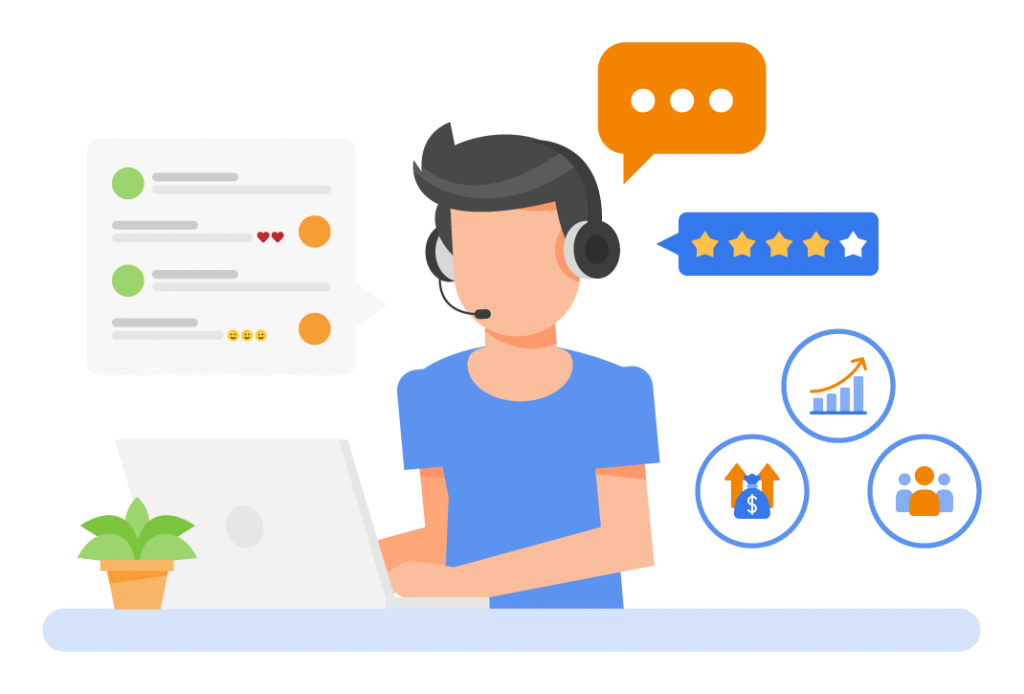 This fact emphasizes how live chat is beneficial for both businesses and customers. Make sure the investment in new technology is worthwhile before spending the time training your customer service staff on how to utilize it.
If you're still not persuaded, consider the fact that brands that use the RumbleTalk chat widget generated an average of $20k+ in 2021 from chat-based engagements.
Customers prefer live chat over all other contact methods
Despite being present since the 1970s, live chat is becoming more and more popular. And quickly.
In fact, in the following 12 to 18 months, live chat usage is predicted to increase by as much as 87%. Chat growth has climbed by as much as 150 percent in some businesses.
More than half of all clients prefer to speak with someone in real-time and online instead of calling a company for help, which is the reason for this rising adoption.
The way businesses communicate with their customers has altered as a result of this kind of instant communication.
Live chat is replacing other digital channels as well, not simply phone support!
According to J.D. Power, live chat has surpassed email and social media or forums as the preferred digital contact method for online customers. A startling 42% of customers prefer live chat over email and just 23% favor it over social media or forums.
Moreover, 46% of customers prefer live chat over email and social media combined, making it the most popular digital contact channel for online shoppers.
66% of customers say they want a quick response to their questions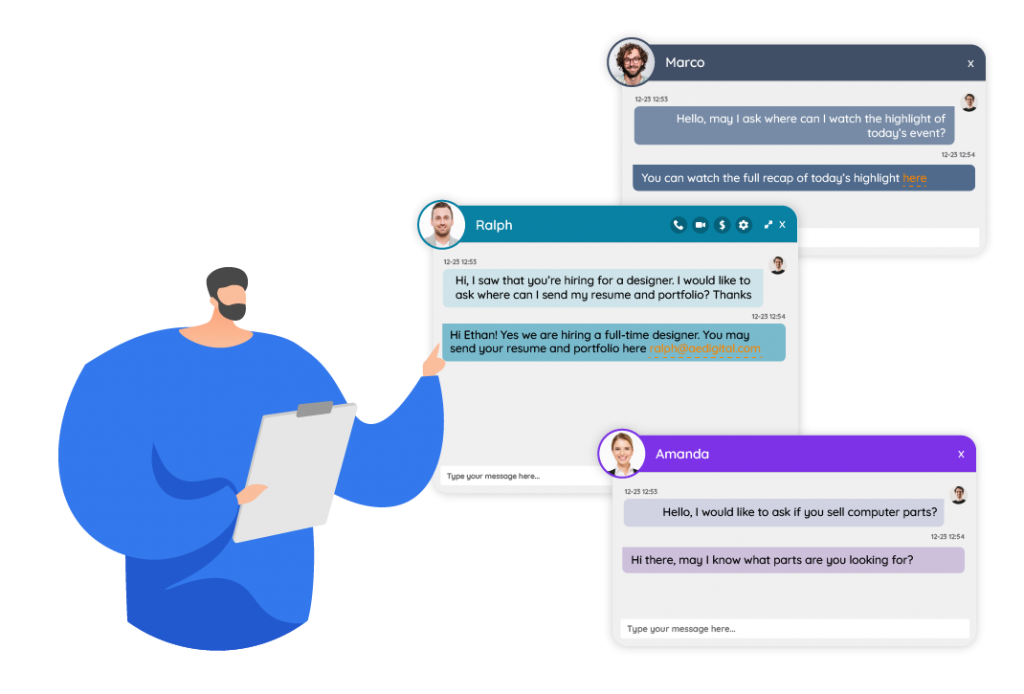 A support team's reaction should be immediate if it takes longer than ten minutes, according to nearly two-thirds of buyers. Since many consumers are accustomed to traditional phone help, this typically yields an immediate resolution to the issue.
This figure should also alert your customer success team to the need for prompt responses while offering live chat assistance or to set up an automated message that will be sent to the customer as soon as a team member is available.
Certain live chat programs allow you to offer a self-service option as well. It can divert up to 30% of tickets while giving your clients quick solutions whenever they need them. Here's a sample from HubSpot.
Increasing client satisfaction ratings with live chat
The good news is that by promptly responding, you will raise customer satisfaction levels in general.
82% of customers reported being satisfied with their live chat experience, according to Comm100, compared to only 61% of email users and a concerning 44% of phone users.
Happy customers and a lighter workload for your customer success team result from prompt responses.
And the simple explanation for this is that your clients detest waiting!
In actuality, it's one of the primary causes of their failure to conduct business with you.
Therefore, you must answer live chat requests as soon as possible if you want to increase client satisfaction ratings.
Sadly, the majority of businesses don't.
When it comes to how long it takes a business to respond to a live chat message, the average wait time is 2 minutes and 40 seconds. That is almost as lengthy as the typical phone support wait times.
Clients say they prefer using real-time online chat for communication
There is no doubt that live chat help is replacing traditional phone support. Live chat is winning over phone assistance, but users are also less likely to use other digital contact channels now. Only 23% of consumers say they prefer email for support communications. 16% say forums and social media (Facebook, Instagram, Twitter, etc.) are their top choices.
According to SuperOffice, customers are more likely to go to your business' website and try to interact with a live chat representative if they have a question. However, the key lesson here is that various customers have various support requirements.
To meet clients where they are without having to keep 15 separate tabs open, it's critical to select a solution that unifies your support operation across all channels.
Did these chat statistics convince you?
If you've read the chat statistics, any firm now needs to have live chat as a communication tool.
It won't be long until all of your rivals are utilizing chat, as adoption rates for businesses that employ it are rising.
By using live chat to its full potential, you could be:
Providing better client service
Increasing revenue and sales
Providing client service more quickly and efficiently
There is no reason why you shouldn't use live chat to communicate with your consumers. It is one of, if not, the fastest customer communication tools to adopt.
It would be a good idea to start using live chat right away if you haven't previously. Contact us via support@rumbletalk.com if you want a free live chat demo.
What role does live chat play in your company?