This August, we're releasing five (5) of the most requested chat features by our users. From our upgraded design panel to the new user capabilities, these new chat features will make online communication even easier than it already is.
Most importantly, these new Chat features reflect our continued commitment to creating the best virtual communication experience possible. They allow us to maintain focus on creating more and better options for our community while keeping the chat application running smoothly and securely.

1. Pin Messages On Top
We know how important it is to keep certain messages at the top of your chat list for easy access. With our new Pin Messages feature, you can do just that!
You can use this feature for announcements, chat room house rules, and more. Whatever it is, the message can now be pinned to the top of your chat list for easy access.
2. Edit Your Chat Messages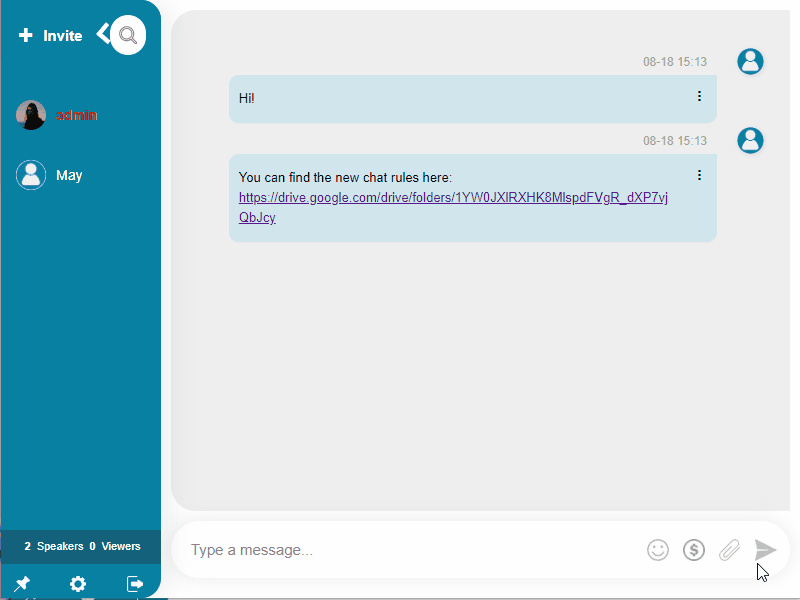 You'll soon be able to change your chat messages after they're sent. This will be a useful feature for fixing typos or for changing your mind about what you want to say. No need to delete and retype everything.
3. New Point-And-Click Design Panel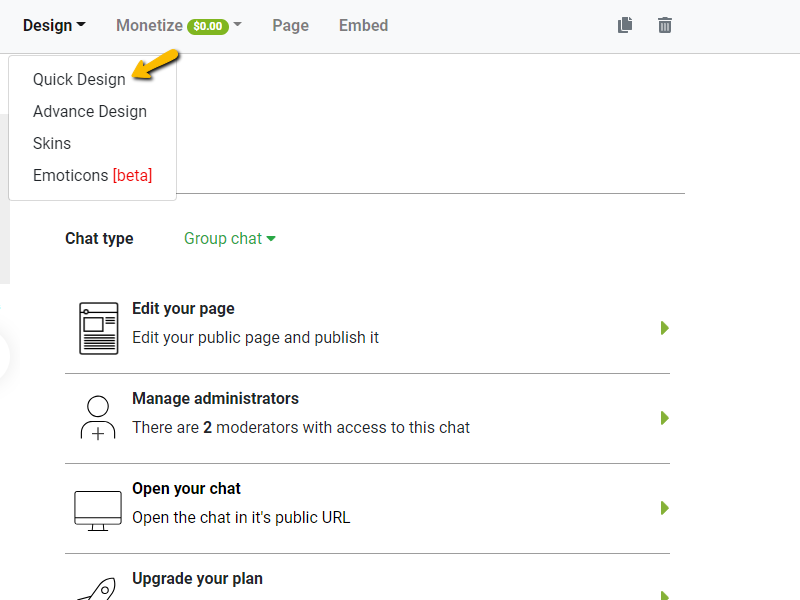 One of the things we're most excited about is the brand new design panel that will make creating custom chat designs easier than ever before.
From the shape and size of the chat room to the background, fonts, icons, and more – you'll be able to point and click your way to a beautiful chat design. Plus, we've added some new features that will make the process even more fun and easy.
4. New Chat Skin Designs
We wanted to give our users more options that'll help you keep your chat rooms looking fresh and updated. So, we're finally adding a new collection of chat skins! Expect modern, clean, and stylish designs you can instantly use as is, or as a starting template to make it look and feel like your brand.
Furthermore, for advanced users, you'd still be able to customize your chat skins using CSS. This will give your developers the creative freedom to execute the look you want for your chat rooms.
5. New Set Of Emojis
Whether or not you use them, modern communication often involves Emojis or their predecessor, emoticons. They've even come to replace slang and acronyms—there's no need to type LOL when you can simply send a laughing emoji.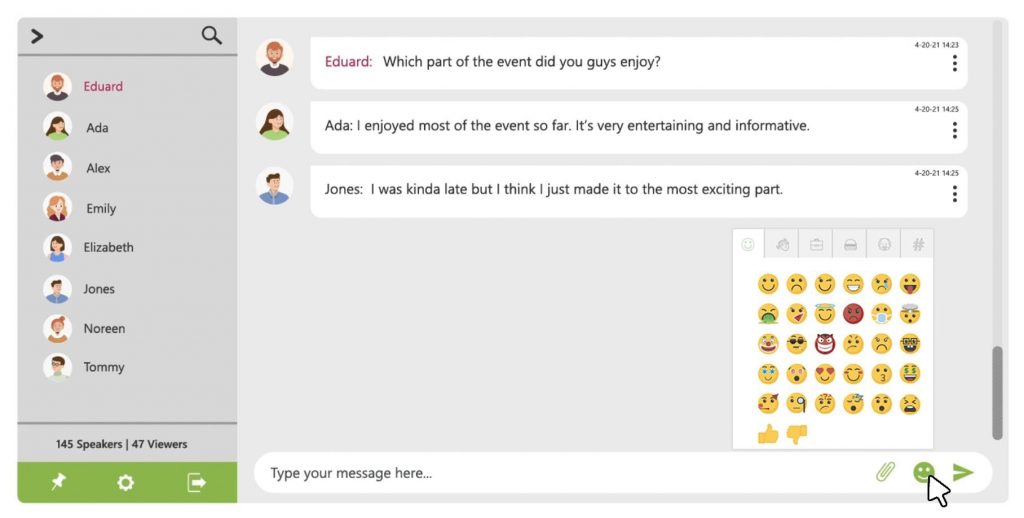 As a universally recognized iconography, we now send them as part of our texts. And we all understand. Though they may be just sloppy shorthand at times- some researchers say that Emojis are actually improving our ability to communicate more effectively.
So, we are adding more emojis to your RumbleTalk chats! The new set includes a variety of emotions, so you can express yourself in any situation and liven up your conversations. You can enable or disable any set of emoticons anytime.
Want to see new chat features in the next months?
With online messaging being essential in our daily lives, it is important for us that we cover everything our users might need. So, we continuously strive to improve our system to create a smooth experience for all.
We'd love to know more about the things you wish to improve, and new features you would love to see. For suggestions and inquiries, please message us at support@rumbletalk.com.
You can also check our YouTube Page for tutorials, and Facebook Page for more updates!